It's that time of year again, and no place does the holidays like Fort Wayne, Indiana. Read on to find out what our friendly city offers during your fall and winter visits.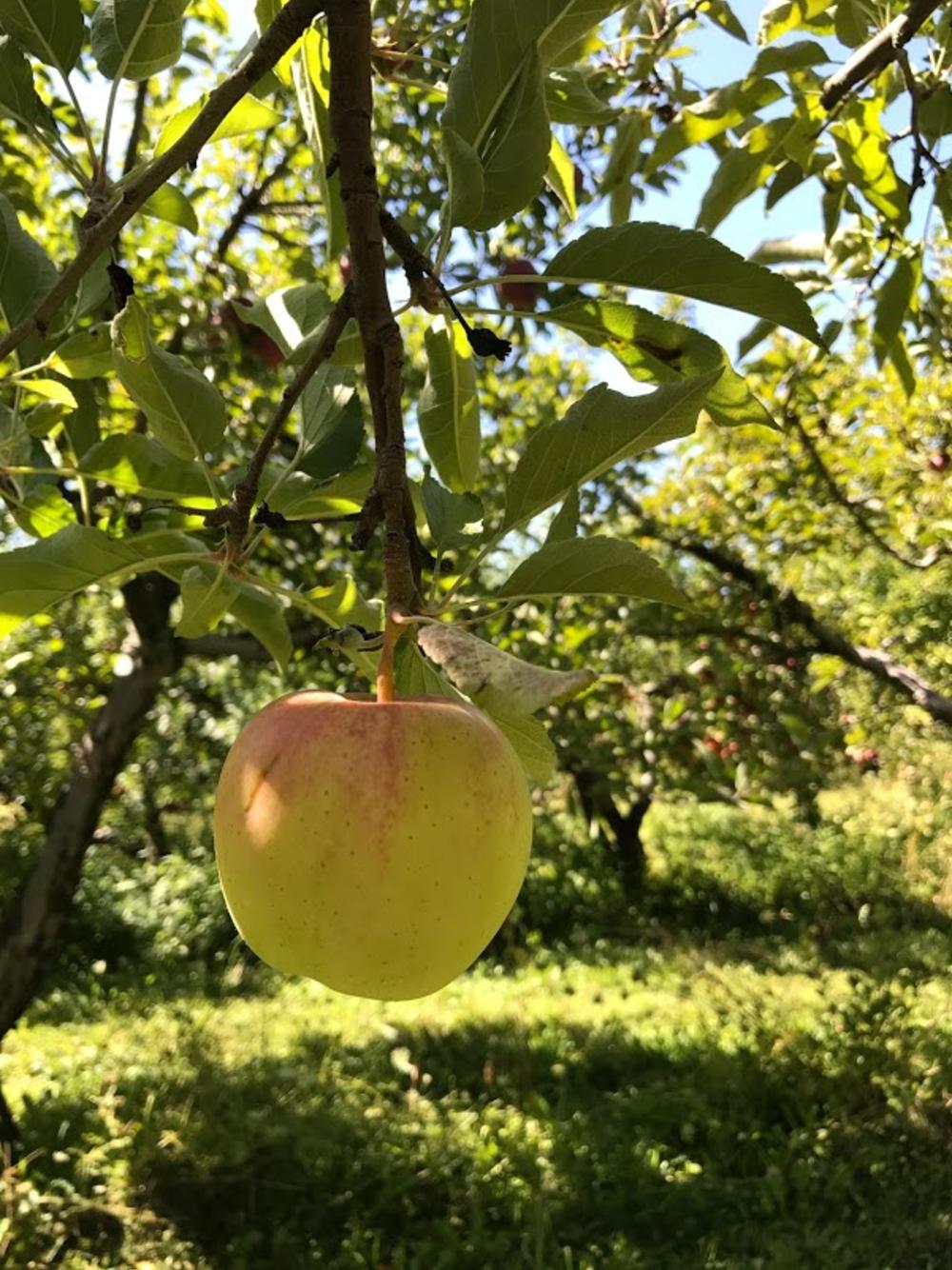 Fall and Winter Festivities in Fort Wayne, Indiana
Fall Harvest
Fort Wayne is surrounded by farmland. We're known for the soybeans and corn that line our highways by mid-September. Several family farms in our area host harvest festivals with attractions like corn mazes, obstacle courses, and hayrides. Guests are encouraged to come hungry—Indiana boasts the world's greatest sweet corn and the freshest cheese and milk to keep you full while you play. Two farms that my family visits during harvest time are Keunhert Dairy Farm and Fall Festival (to thank the cows and conquer the 5-acre corn maze) and Kurtz's Family Farm (to pick pumpkins).
Worthy of its own paragraph is the Johnny Appleseed Festival. Fort Wayne is home to the grave of the late John Chapman—aka Johnny Appleseed—and we devote an entire weekend to his legacy. The festival is located at Johnny Appleseed Park during the third weekend in September. Visitors can expect old-fashioned fun, amazing food, and row after row of artisan shopping.
Finally, while you're here make sure to stop by one of our family-owned orchards to pick your own apples. A great spot is Advanced Tree Technology, where I pick Ida Red apples for my pies. Cook's Orchard is also a local favorite known for their extra-large Honeycrisp apples.
If you're looking for spooky fall fun, check out this guide to Fort Wayne frights.
Thanksgiving
Fort Wayne is a great place for family gatherings. Our city is fun, friendly and affordable. We offer plenty of lodging options, from national brands to local bed-and-breakfasts. Most parking in and around Fort Wayne is free or very affordable, and there's always something to do.
Will you be in town for the Thanksgiving holiday? The Fort Wayne Museum of Art and Botanical Conservatory are great daytime attractions. The annual HolidayFest & Night of Lights and Embassy Theatre Festival of Trees also kick off the night before Thanksgiving. Plan to attend both—you are sure to have a memorable time!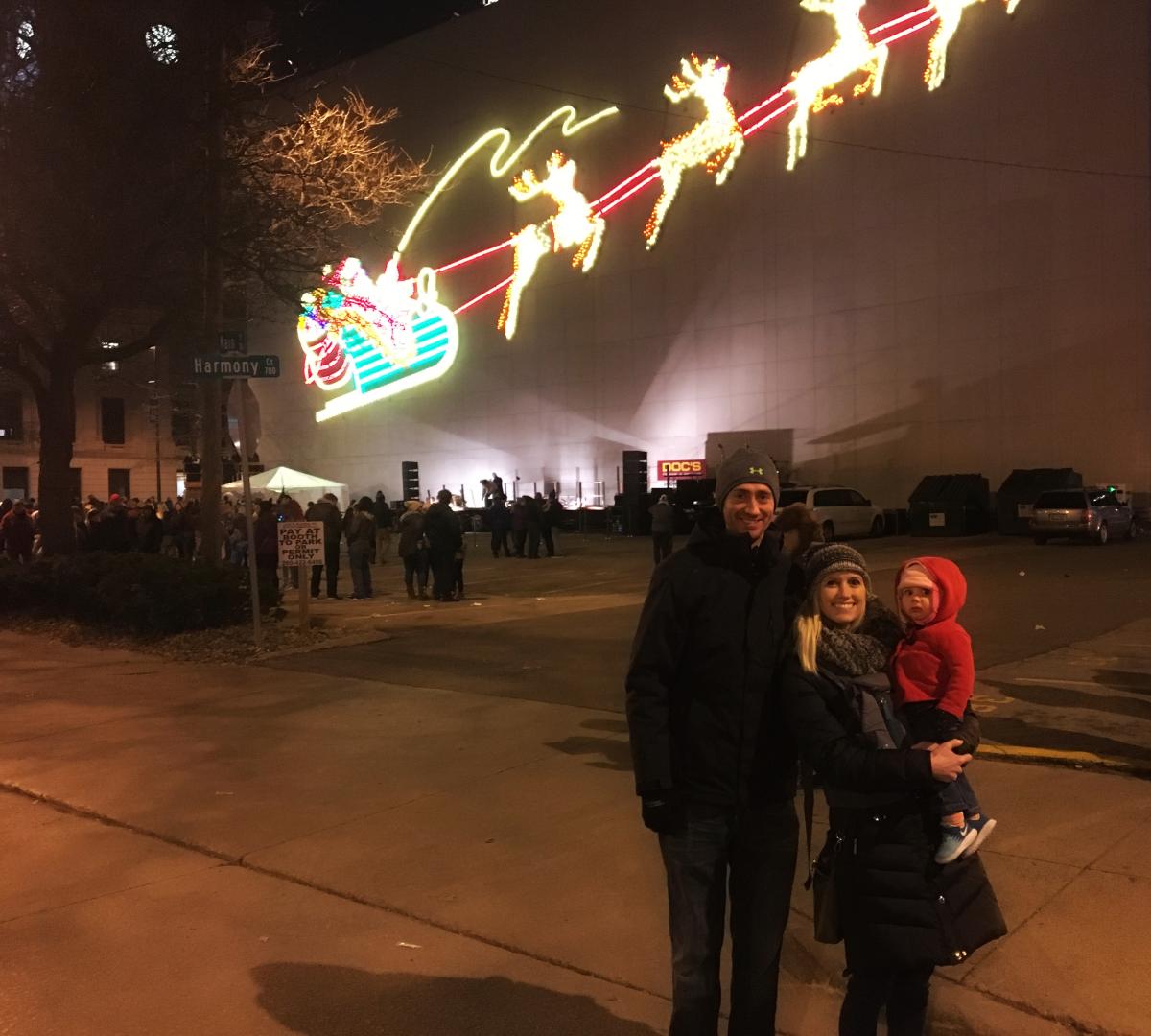 Christmas/Hanukkah/Kwanzaa
Oh, the joy of the season! We celebrate the December holidays well here in Fort Wayne, Indiana, otherwise known as the "City of Churches." Holiday Fest & Night of Lights in November is the official start to the Christmas season, but the cheer doesn't end there! Fort Wayne hosts many events during the month of December, from choral concerts to cookie decorating. Our long-running Festival of Gingerbread at The History Center includes a juried competition that draws some impressive talent!
Check out the Visit Fort Wayne Calendar of Events page, the Fort Wayne Parks & Recreation Department, Allen County Parks, and the Jewish Federation of Fort Wayne for a sample of upcoming events. If you're looking for a specific celebration not covered in this blog, the Visitors Center is happy to help!
New Year's Eve
Fort Wayne puts on a great party, and a few years back we stepped up our New Year's Eve game. Fort Wayne's Ball Drop is a fun event, done Times Square-style right here in the Summit City. The event hub is Parkview Field. It's free and open to all ages. Two areas feature cash/credit bar service but the general feel of the event is family-friendly. The party starts at 7PM and rocks on until the 250K-lumen ball drops at midnight.
If you're visiting with younger kids, join the fun at Science Central's Countdown to Noon celebration on December 31! Festivities include hands-on science fun for kids and a countdown to the giant balloon drop at Noon.
Fall and winter are magical seasons in Fort Wayne, Indiana. Plan a trip to Fort Wayne and let us share the best of the season with you!