Ever wonder what your DNA might show about your family's history, but are too intimated to begin a search? Have you done a DNA test, but can't make heads or tails of the results? Then the Genealogy Center is your answer!
Clarify your DNA Results at the Genealogy Center
The Genealogy Center is home to the nation's largest public genealogy collection, located at the Allen County Public Library. As part of their services, the first Thursday of each month from 6:30-7:30 pm in the Discovery Room, you can attend a DNA & Genealogy Interest Group workshop.
I have not considered DNA testing, but the DNA group meeting in June piqued my interest and I've decided to pursue DNA testing and flush out some family history … the good, the bad and the ugly.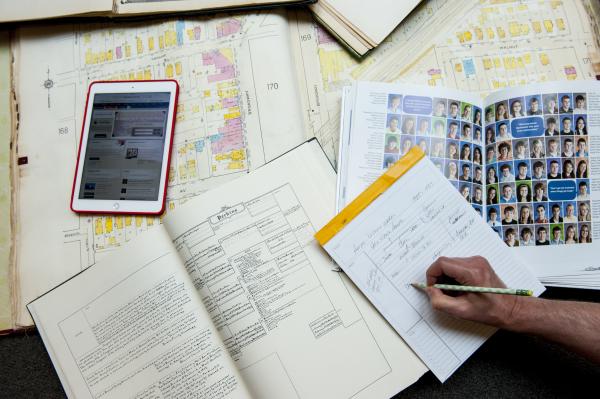 If you are planning a trip to Fort Wayne or have an interest in genealogy, be sure and check out the Genealogy Center or attend a DNA meeting, particularly if you are in the city during the first week of the month.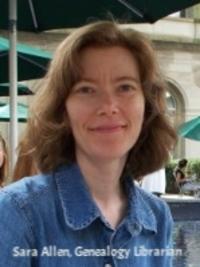 The June meeting was attended by about 25 people and conducted by Sara Allen, a genealogy librarian who knows her stuff when it comes to DNA testing.
Allen was unassuming, knowledgeable and pleasant, offering easy, understandable directions on how to navigate through the complicated maze of interpreting DNA results and untangling family trees. She took a personal interest in individual searches and offered hands-on instruction through discussions, on-site data research techniques and informational handouts.
A member of the group, Jim Catanzaro of Fort Wayne, had DNA testing done late last year which showed a high probability of a close family member living in Sedona, Arizona.  He knew of no family member living in Sedona, he said.
A few days after he received his results, Catanzaro received an email from a 28-year-old man named Harrison living in – you guessed it – Sedona.
The email said, in part:
"Hi Jim, It's quite a surprise that Ancestry had such a close match to my family. I don't really know how to start this message or what to say really, its not something I was prepared for.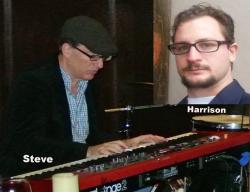 If these DNA results are accurate, someone very close in your family tree had a healthy baby boy that for whatever reason, they were not able to keep. That baby boy grew up, graduated high school, went to college, traveled, loved and lost. 

If these DNA results are true, you are this first living relative that I have every seen or been able to contact. Words can't express how I'm feeling right now. Do you know who my parents are?" -Harrison
With his sister's and Allen's help, Cantanzaro did some research and the trio concluded that Harrison was probably Cantanzaro's brother Steve's son.
Steve had dated the mother nearly 30 years ago but they had parted ways and had not kept in touch, Cantanzaro said. Faced with pregnancy, the birth mother wanted to make sure the baby was adopted and placed with a married couple, he said.
"She did not want to get married and would not let Steve adopt him, so he had no contact with his son after he was born," Cantanzaro said.
Cantanzaro and his sister called Steve in San Antonio, Texas, to tell him about the 28-year-old man in Sedona who was making inquiries.
"As soon as he found out, Steve quickly contacted Harrison through Facebook,"  Cantanzaro said.  "They have met several times since then. I think Steve is very happy about it," he said.
Not all DNA searches produce such exciting results as Cantanzaro's did, Allen said, but even a typical DNA search can reveal many relatives that a person may have had no knowledge of otherwise.
The Genealogy Center Events
In addition to the DNA & Genealogy Interest Group meetings on the first Thursday of each month, other genealogy events include:
Aug. 26, 10 a.m., Discovery Center: A Grave Matter in Indiana, a free workshop presented by Jeannie Regan-Dinius. 
Oct. 7, Allen County Public Library in downtown Fort Wayne: A Day with Cece Moore - Moore is the genetic genealogy consultant for the PBS television series, Finding Your Roots With Henry Louis Gates, Jr. 

Moore has also been featured on 20/20, Genealogy Roadshow, The Dr. Oz Show, Nightline, Good Morning America, Crime Watch Daily, Nancy Grace, CBS This Morning and The Doctors.

Moore will present four lectures: "I Have my Results, Now What?," "Autosomal DNA: Discovering Your Ancestors in You," "Discovering the Genealogical Roots of Adoptees with DNA," and "Jefferson/Hemings: Revealing the Truth Through DNA."

Registration is $70 for non-members and $40 for ACGSI members. Box lunches will be available for $10. To register for the lectures or to join ACGSI and save $30 per registrant, visit acgsi.org/event.php. Deadline for online registrations is Oct. 1.
If you're interested in discovering your family history or looking for help to sort through your research, the Genealogy Center in Fort Wayne is your FREE resource to help! From the largest public collection of genealogical materials to trained genealogist, the Genealogy Center is a great place to discover your family history.
Start your family history research in Fort Wayne, Indiana!
For more information call 260-421-1225 or email Genealogy@ACPL.Info.