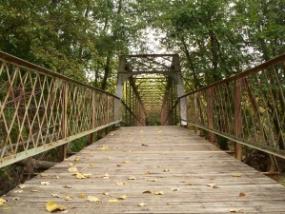 Usually defined as people born in the 1980s and 1990s, Millennials recently usurped Baby Boomers as the largest generation. Despite our overwhelming presence in the world, we are often still a bit of an overlooked group. We are often deemed as antisocial (constantly on our phones) or still shoved at the children's table. There has been so much debate recently about what millennials do and don't like to do, what we are or aren't into, and whether we are a more aware generation or just a bunch of selfish brats. I can't speak to most of that, but as far as what millennials do and don't like to do, I know for myself, most of what I do is determined by cost. Going to college is expensive and even if you work it can be difficult to get by. I also know this isn't likely to change any time soon after graduation because like many of my fellow millennials, I will be paying off my school for a long time.  That is not to say I won't spend money, but when I do, I want to be sure it is going to be worth it. So, if you are looking for something to do and are in the same boat as me, here are some things that are either free or worth the money.
One of the most often overlooked ways to spend your time in Fort Wayne is out on the trails. Fort Wayne has great parks and over 80 miles of walking, running, and biking trails. Totally free of charge, the trails allow you to enjoy the summer weather and give an interesting perspective of our city. Take a trail you've never taken before, find the Japanese garden in Swinney park, or try walking from destination to destination. It's especially easy to find things to do in the summer. Fort Wayne has about six different free summer concert series. With so many options, it's likely that on any given weekend you can find a concert with a band playing music you like. It's a great way to widen your music horizons and discover some cool new bands. Or, if outside concerts aren't your scene, a lot of bars in town feature live music. Check out the Acme, the Brass Rail, Club Soda, and the Phoenix. Summer is also time for farmers markets. There are so many markets that there is one open almost every day of the week, and there is guaranteed to be one close your neighborhood. Even if you don't spend anything, it is always fun to browse. Still, the prices are usually affordable and it is nice to know that whatever you purchase is locally grown and supports local business. Grab some fresh produce, pack it in a cooler, and have a picnic in one of the many parks.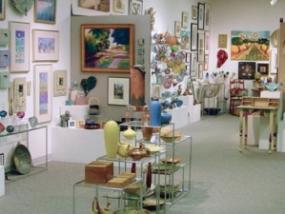 Going to museums is also a great way to spend the day, but admission prices can be steep. Fort Wayne has over 20 art galleries around town. If you want to see some great art, take a trip to some of our galleries and browse the art for free. One great place to go is Orchard Gallery; run by local artists, every time you stop in, there will be an artist working. Ask them questions about their work and hear about their processes and inspirations. If you are willing to spend a little money, check out a movie at the Cinema Center.
An art house theater in downtown Fort Wayne, Cinema Center shows great indie and foreign movies and it's a non-for-profit, so all the money goes back into providing the community with a chance to see films they wouldn't otherwise have the chance to see. Hit up a matinee to make it even a little easier on the wallet as well. As another money-needed option, check out some of the great nightlife in downtown.
JK O'Donnell's offer great prices on quality beer, the Deck is a great place to enjoy the weather, the Dash-In has a chill environment and great live music, and Columbia Street has unique charm and a fun atmosphere.   There really is a lot to do to occupy your free time in Fort Wayne even on a budget. In a city like ours, there is no excuse to be bored, you just have to think outside of the box. When you are at a loss for what to do, check out Visit Fort Wayne's Calendar of events.