I've toured the Fort Wayne Firefighters Museum several times in the past for research in writing travel stories. Who doesn't like big, red, shiny fire engines!
Last week I toured the Firefighters Museum with a 6-year-old friend and boy, did I see the firetrucks in a new way!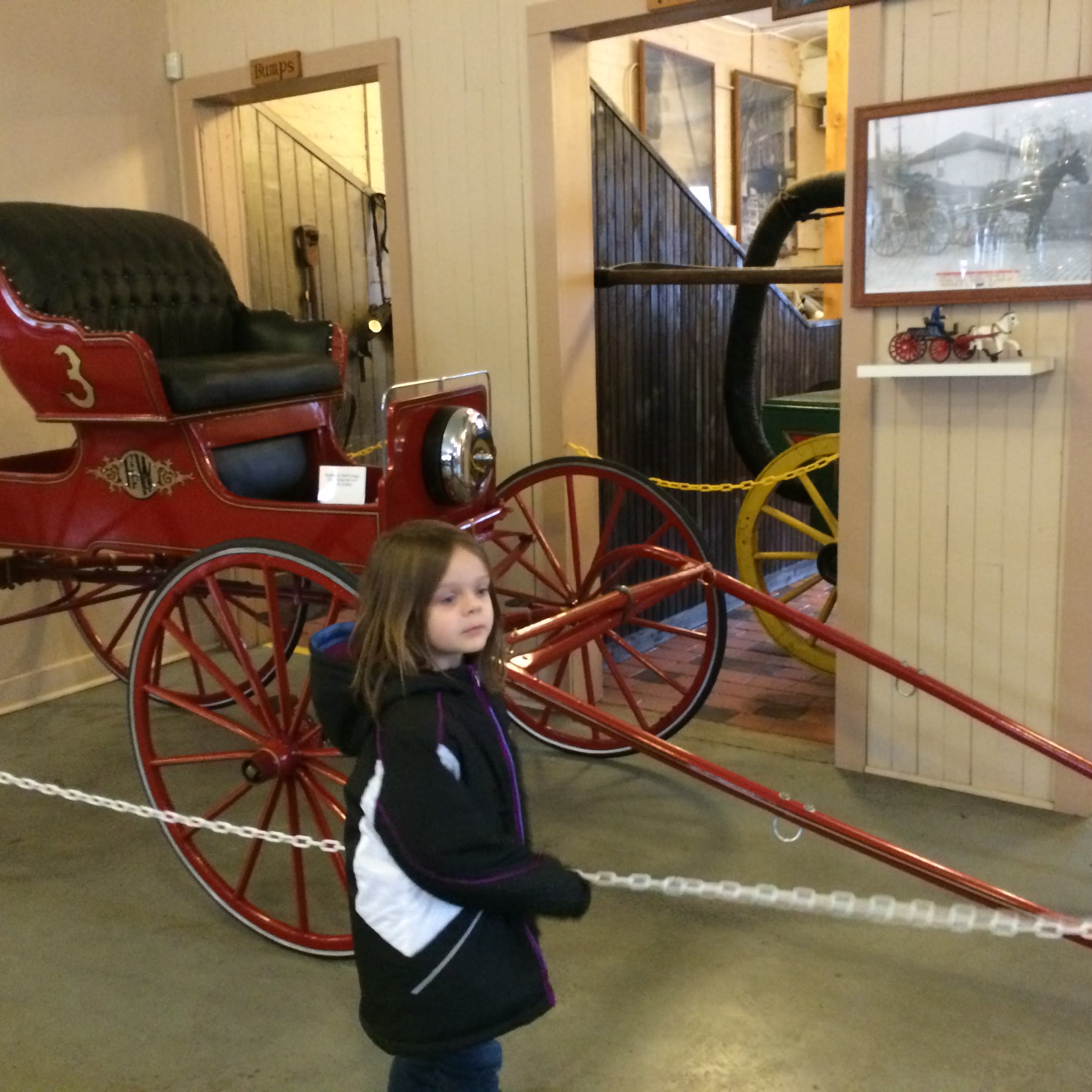 The building itself was constructed in 1893. At that time fires were put out by horse-drawn buggies filled with equipment. The last horse-drawn steamer ran in 1920.
What's really neat about this fire station is that during its restoration the stalls and names of horses that once resided in the fire station were left above their stalls: Sam, Pete, King, Max. There was also a replica of a fire chief's buggy used by horses in the 1800s and a big picture showing the horses racing to a fire!
The trucks are off-limits for touching and climbing since they are authentic trucks that have been lovingly restored, but we still admired them.
Kids (even big kids!) are encouraged to don the fire uniform and helmet that are available for tours. When my little friend reneged, I jumped right in! The helmet was heavy!
The Robert Kiles Room on the upper level, named for an assistant chief of the Fort Wayne Fire Department, has a fun display of toy-sized cast iron fire trucks pulled by horses.
We also saw the pole used by firefighters years ago to get to fires fast!
We didn't sit in the theater which offers 10-minute videos on fire safety (neat idea for tour groups!). But we listened as Judy explained what to do at home in case of a fire.
The mock child's bedroom and real-sized kitchen are set up in the museum, complete with potential fire hazards. During tours, the staff points out ways people of all ages can avoid fires.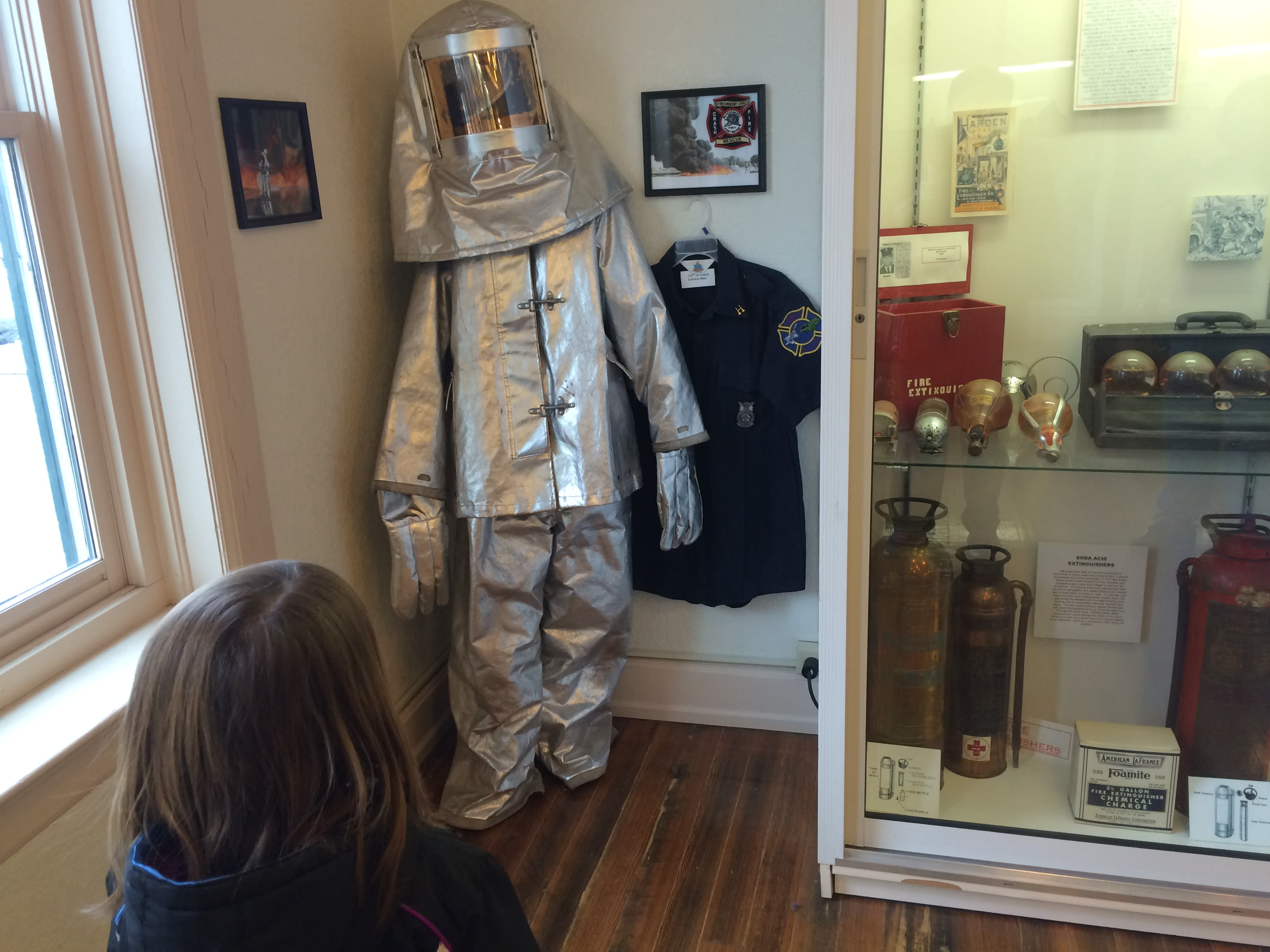 My little friend especially liked the silver uniform which kind of looked like an astronaut. Judy explained it was the uniform used at Fort Wayne International to put out fires on airplanes.
This little museum tucked in the heart of downtown between Allen County Public Library and across from the Grand Wayne Convention Center is a gem with educational significance and historical fun.
Put a visit to the Fort Wayne Firefighters Museum on your must-visit list with your family in 2016!

226 W. Washington Blvd
Fort Wayne, Indiana
260.426.0051
Hours:
Weekdays: 10:00 am to 4:00 pm
Saturdays: 10:00 am to 3:00 pm
Closed Wednesdays, Sundays, and most holidays.
Fees:
Adults: $4.00
Seniors: $3.00
Students (K-12): $3.00
5 and Under Free
Group rates available for scheduled guided tour