A few years ago, I stepped outside one Thanksgiving morning and took an acorn squash and some hardy lettuce from my garden. Once inside my kitchen, I made a wonderful Thanksgiving meal of squash ravioli, toss salad and homemade rolls. It was quick, fresh and natural. My family loved it!
[[endteaser]]
Years later, my family still remembers that special dinner. Do you want to impress your friends and family this holiday season?
Fort Wayne is a land of plenty! The rich soil means that even late into fall organic plants - squash, spinach, lettuce and onions - are available to buyers. The Hoosier clay allows lambs, turkeys and pigs to dine on fresh grass in the summer and stored hay in the winter, which makes for some of tenderest meat.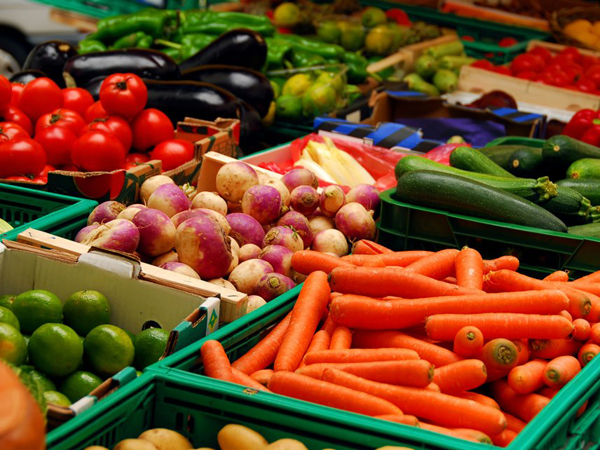 Whether you desire to prepare a holiday meal for a few friends or the entire extended family, note these places:
Parkview Field Farmer's Market: The Parkview Field is held downtown at the Lincoln Pavilion beside the baseball field. From 9 a.m to 1 p.m., every 1st and 3rd Saturday of the month, you will find a great array of vendors, such as Fruited Plain Seeds, FishBurns Farm Markets and Custom Quality Meats, who offer organic vegetables and meats.
Seven Sons Family Farms: Established in 2000 by Lee and Beth Hitzfield and their seven sons, the farm produces 'nutrient-dense foods that heal and nourish our land.' The farm offers grass-fed pork, beef and chicken, organic eggs and organic flour. You can pick up organic goods at the farm, on the southwest side of Allen County, at 15718 Aboite Road, Roanoke, Indiana. You can even have your Christmas ham delivered straight to your house, via an online option.
Three Rivers Co-op: Located North of Downtown, at 1612 Sherman Blvd, this organic grocer offers a wide variety of organic meats, vegetables and fruits. The co-op, which allows non-members to purchase goods, offers organic flour and sugar for holiday baking.
YLNI Winter Market: This year YLNI has partnered with Wunderkammer Company to host the YLNI Winter Farmers Market every 2nd and 4th Saturdays from 9 a.m. to 1 p.m. The market offers fresh and unique produce, meats, baked goods and homemade crafts in an urban setting.