As the temperatures cool, and the leaves start to change colors, it's a great time to enjoy a fun fall getaway weekend with your family in Fort Wayne! Fall is a great time to visit Fort Wayne, with many of the fall festivities and orchards opening, plus some of the great summer attractions are still open and available to enjoy.
On your next visit to Fort Wayne in the fall, here's a bucket list of activities you will not want to miss!
Fort Wayne, Indiana Fall Checklist
1. Enjoy one of the great fall festivals in Fort Wayne!
Kuehnert Dairy Fall Festival
Fridays, Saturdays, and Sundays through October 31
Experience life on a farm, plus fun fall activities. Starting on September 17, visitors can explore the 6-acre family-friendly corn maze, learn about dairy cows and baby calves, and enjoy the straw mountain, games, pick out a pumpkin, and much more!
Amazing Fall Corn Maze
Fridays, Saturdays, and Sundays through October 31
Wind your way through the 16-acre, corn maze — the largest corn maze in Northeast Indiana — and tackle the other 18 games on-site with friends and family. End the day with a hayride through the beautiful countryside.
5th Annual Pumpkin Train
October 9 and 10
Take an all-ages ride on the Pumpkin Train (which includes a free pumpkin!) aboard a historic heated caboose, take in historic railroad displays, and enjoy local food trucks! Train ride tickets must be purchased in advance. (Children 3 and under ride for free!)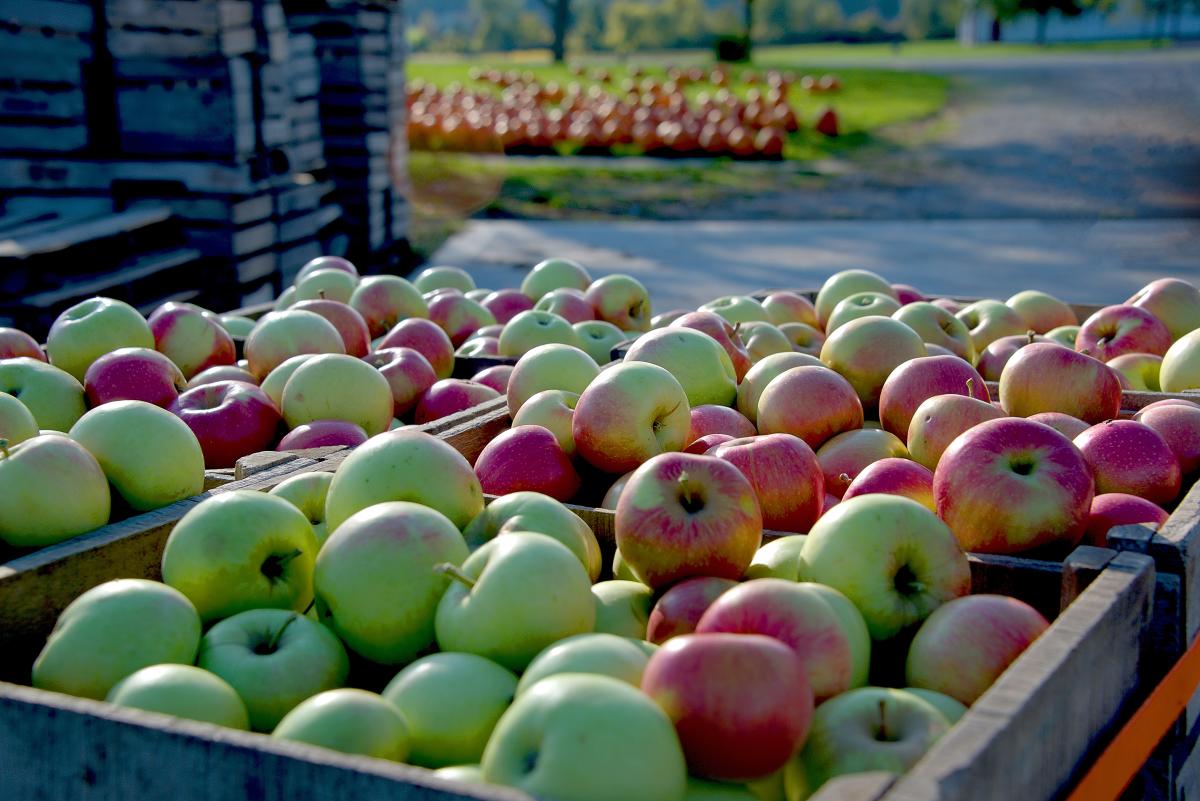 2. Apple Orchards & Pumpkin Patches
On the search for the perfect pumpkin or delicious apple? There are plenty of pumpkin patches and apple orchards for your search. Here are a few suggestions that can help –
DeGrandchamp's Pumpkin Patch
722 Aboite Center Rd, Fort Wayne, IN 46804
219-436-4359
Cook's Apple Orchard
8724 Huguenard Rd, Fort Wayne, IN 46818
260-489-3940
Plus, many more in the surrounding areas!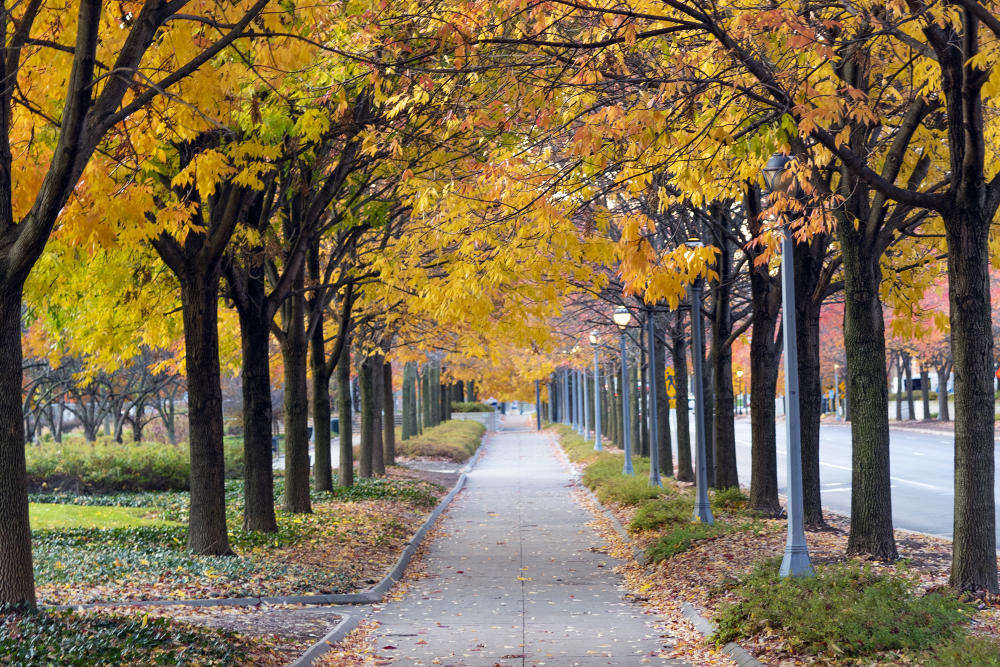 3. Fall Foliage
Catch a glimpse of the beautiful fall colors in Fort Wayne at Fox Island or Lindenwood Nature Preserves, offering settings with ample opportunities to view great Indiana Fall colors. Plus, all of the other great parks in Fort Wayne provide more opportunities for the perfect photo.
Find the perfect fall adventures with the Fort Wayne Outdoor Pass, your guide to hikes, bikes, and paddles around the area! We've even added a few special seasonal trails to help you enjoy the best fall colors. Check out the Fort Wayne Outdoor Pass.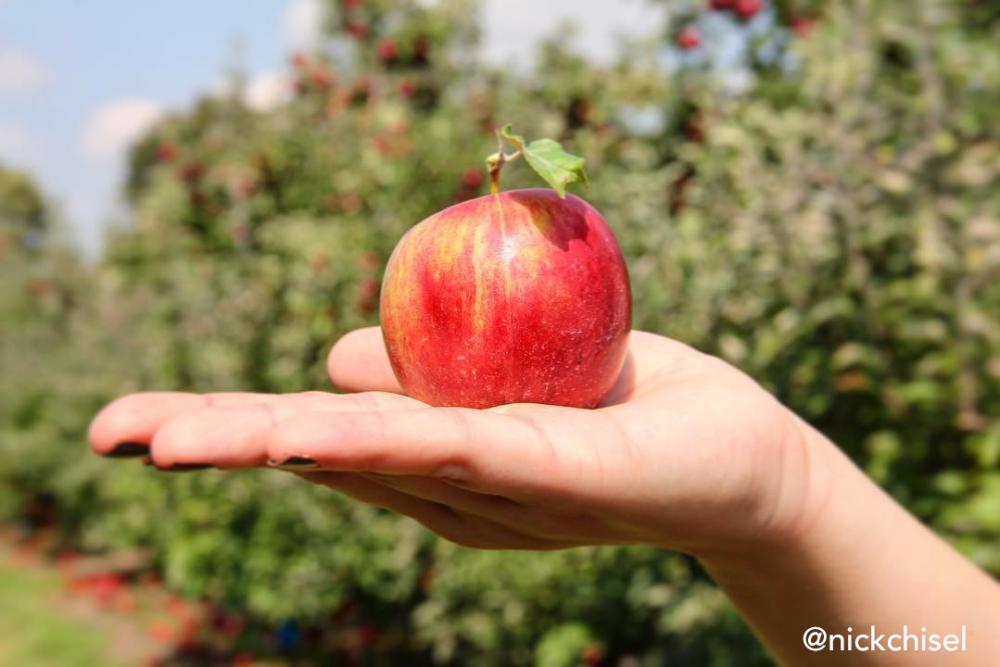 4. Fort Wayne Apple Trail
Apple season is upon us! This fall, grab your friends and family and set off to take in all things "apple" in Fort Wayne. The Apple Trail invites you to enjoy up to 19 activities — from visiting Johnny Appleseed's gravesite and picking apples at a local apple orchard, to savoring apple-filled Rise'n Roll donuts and enjoying locally-sourced ciders and brews. Complete any activity on the trail and be entered to win an Apple Trail t-shirt by:
NOTE: Social media profiles must be set to public to be entered. Contest ends October 31.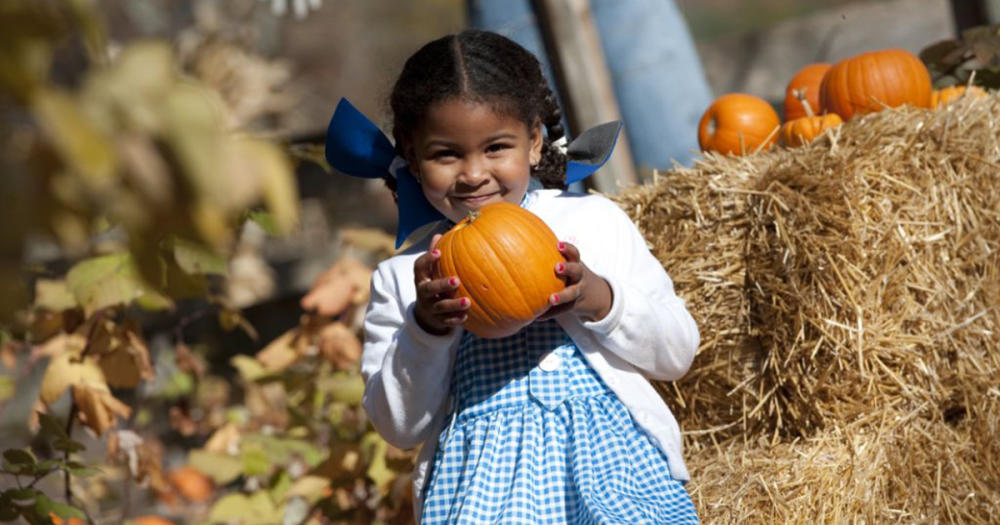 5. Fall at the Zoo
The Fort Wayne Children's Zoo is open for guests to enjoy through the end of October! That means you can visit Fort Wayne during September and October to catch a glimpse of the zoo animals enjoying the cooler temperatures. Check out our guide for your next fall visit to the Zoo.
For the final four weekends in October, visit the zoo for spooktacular activities during Wild Zoo Halloween! Trick or treat throughout the zoo, enjoy a mystery maze, join a Halloween dance party, and more. Costumes welcome! Wild Zoo Halloween festivities are free with zoo admission. October 9, 10, 16, 17, 23, 24, 30, & 31
The Zoo is open 9 am–5 pm daily, with regular admission rates.

6. Fright Night and Zombie Walk
October 16
Break out the costumes for the annual Fright Night, filled with spooky (and not-so-spooky) fun for the whole family! The main event of the day, the Zombie Walk, invites all ghosts, goblins, superheros, and other Halloween characters to join the zombie "parade" through downtown Fort Wayne. Younger kids will also love the Punkin' Path and Garden Trick-or-Treating at the Botanical Conservatory and all-ages fun at the downtown library. For those looking for a truly spooky time, join the Raven Scavanger Hunt at Promenade Park or a night in the old city jail. See the full Fright Night Survival Guide.
*This post was originally published September 2017 and has been updated and reformatted. Last Updated: September 2021