Fort Wayne, Indiana has now earned a place on the Indiana Glass Trail - a statewide exhibit showcasing beautiful glass exhibits and displays throughout the state!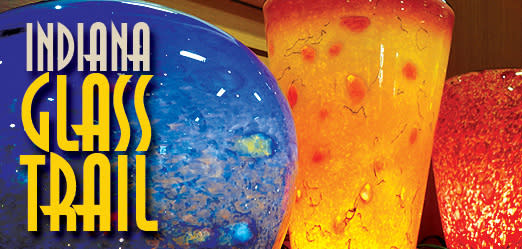 This honor comes as a result of many glass-focused displays already in the city, and outstanding exhibits at our own Fort Wayne Museum of Art (FWMoA)!  As part of the Indiana Glass Trail enjoy:
The International Glass Invitational, which runs from June 29 to September 29. This contemporary glass exhibition is the oldest and largest annual exhibition of its kind in the country! Twenty-six of the best glass artists worldwide are a part of this display.
The Chihuly Glass Exhibit, 'Chihuly: Secret Garden' also runs? from June 29 to September 29 at the FWMoA. See artist world-renowned glass artists Dale Chihuly's unique approach through this display. Many of Chihuly's pieces interact with both nature and the environment. This display comes in collaboration with the Franklin Park Conservatory, based in Columbus, Ohio.
Learn more about these exhibits by visiting the FWMoA online. Also, check out information on local glass shops in Fort Wayne, by visiting our Indiana Glass Trail page online here! See you on the trail this summer!