The Fort Wayne area features no shortage of trails to explore. But as you explore all that nature has to offer in the area, don't forget about a trail of another type: the dessert trail.
Satisfy Your Sweet Tooth on the Fort Wayne Dessert Trail
Bragg-A-Lot Sweets & Drinks
Bragg-A-Lot offers sweet treats of all kinds. From cheesecakes to cake pops, even cheesecake-filled apples and cocoa bombs. Located in Union Street Market East Hall at Electric Works.
Bragg-A-Lot 
1622 Broadway (Union Street Market at Electric Works)
Cookie Cottage
During one of my early years in Fort Wayne, I remember paging through a coupon book that came in the mail. There was a coupon for a cookie place called Cookie Cottage. As a lover of all things sweet, I decided to check this place out. And boy, were the cookies there good! They were big and soft and warm and ... my mouth is watering, just from the memories!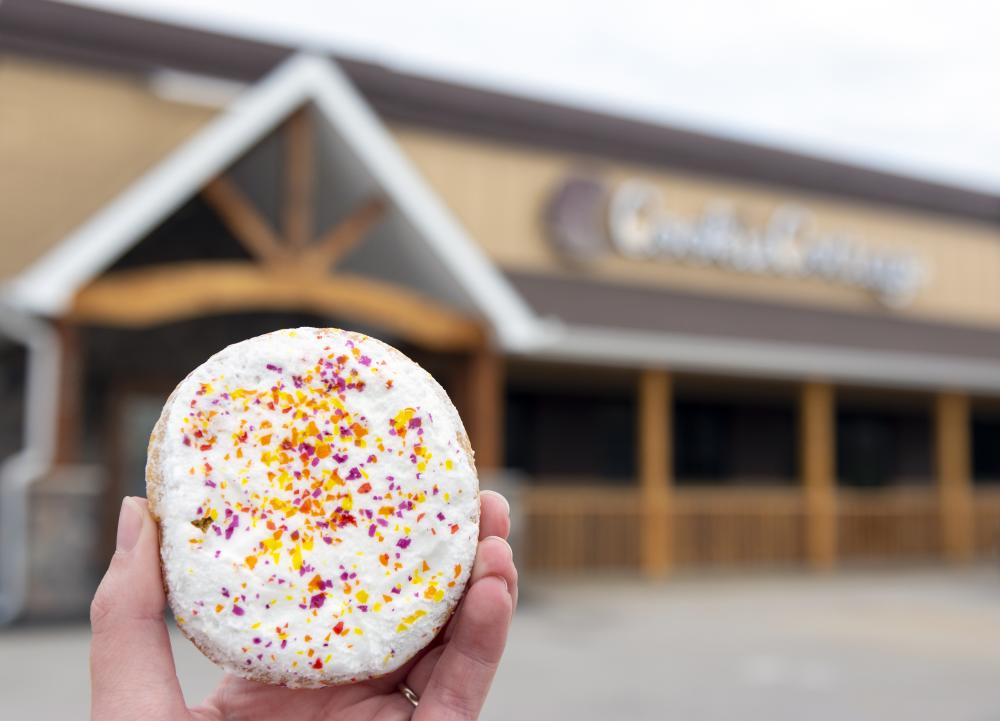 It turns out that Cookie Cottage started in Fort Wayne the same year I moved here: 1989. The Cottage is run by two sisters, and you may have noticed these "best cookies in town" at events you've attended. Stop in for a fresh-baked cookie or two this summer (there are over a dozen flavors to choose from).
Cookie Cottage
620 W Washington Center Road
DeBrand Fine Chocolates
Next, let's head to the DeBrand Fine Chocolates. This Fort Wayne tradition is a perfect place for many types of desserts. You can choose individual chocolates or truffles, handmade peanut butter cups, or delectable candy bars that will beat anything you can buy at the drugstore.
Or, you can choose my favorite option: a wonderful chocolate dessert creation. Check out a current dessert menu to drool over your options. I usually opt for a DeBrand Sundae. These are huge, and provide plenty of good stuff for two to share. DeBrand Sundaes are the go-to treats I choose for the final day of school or other momentous occasions. They're also perfect for a date night or a girls' night out.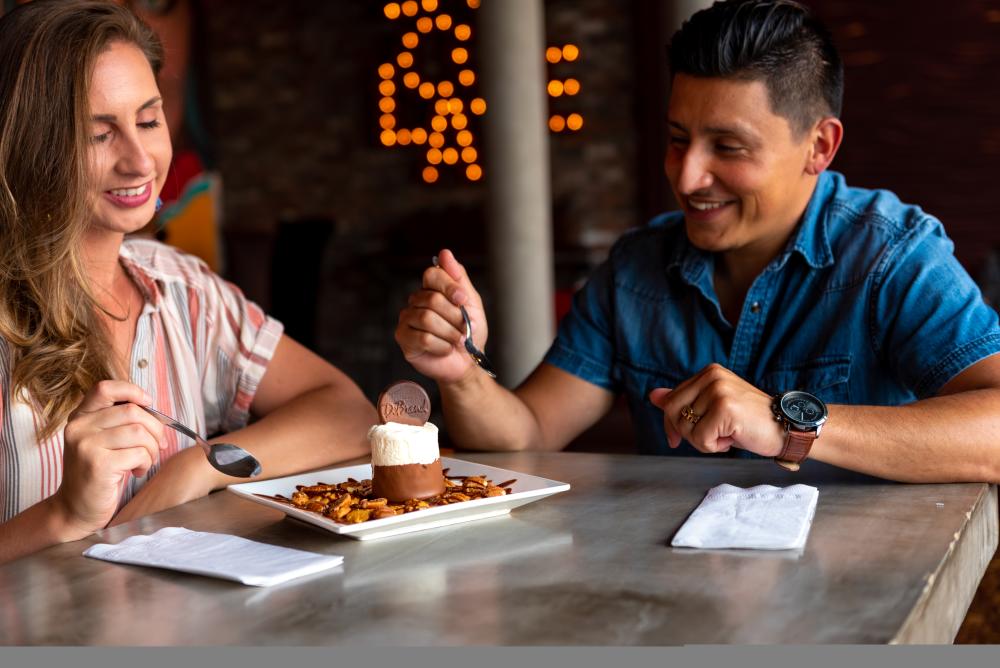 There are two local DeBrand Fine Chocolates locations, so choose the one that's most convenient to your own version of the dessert trail.
DeBrand Fine Chocolates (Tours available here!) — 10105 Auburn Park Dr.
DeBrand Fine Chocolates (Jefferson Pointe) — 4110 W. Jefferson Blvd.
You can also enjoy DeBrand Fine Chocolates paired with award-winning wines at Country Heritage Winery Downtown!
GK Cafe and Provisions
This downtown cafe offers delicious coffee and tea alongside incredibly tasty GK Baked Goods. Try the cinnamon rolls, freshly baked Pullman bread, chocolate croissants, and colorful macarons! While you're there, browse the market and can pick up local meat and produce, grocery staples, and personal care items.
GK Cafe and Provisions
202 W. Berry St.
For Goodness Cakes
With a delectable cupcake from For Goodness Cakes, this bakery makes over 80 flavors, with 12 featured each month.
You'll find all your favorites, along with some unique flavors such as Puppy Chow, Green Velvet, or Champagne. One of my favorites is shown in the photo below -- Chocolate Peanut Butter. Cupcakes are hugely popular lately, and it's easy to see why: they offer a portion-controlled chance to indulge in a delicious sweet treat without overdoing it. Besides, they're cute!
There are six flavors offered Tuesday through Friday, and all 12 featured flavors are available on Saturdays. You can check their Facebook page to see the current flavors.
For Goodness Cakes
5925 N. Clinton St.
Chimney Cakes Bakery & Caffe
Discover the Kürtőskalács — or Chimney Cake — an authentic Transylvanian pastry. Soft on the inside with a crunchy, caramelized outer crust, this sweet treat was created by Szekler Hungarians and passed down through the generations. Choose the sweet chimneys (including strawberry, hazelnut, cinnamon, and more) or the savory chimneys (Italian herbs & cheese, jalapeno cheddar, and five cheese).
Chimney Cakes Bakery & Caffe
1202 W. Main St.
Hetty Arts Pastry
Hetty Arts creates some of the most delicious, unique donut offerings around! Hetty Arts Pastry also uses the best seasonal ingredients available, and offers unique flavorful donuts like her Lemon Meringue Pie donut and her Matcha Green Tea Cake! Catch the food truck on Saturdays at the farmers market, or follow along on Facebook to see where else the truck will be throughout the week.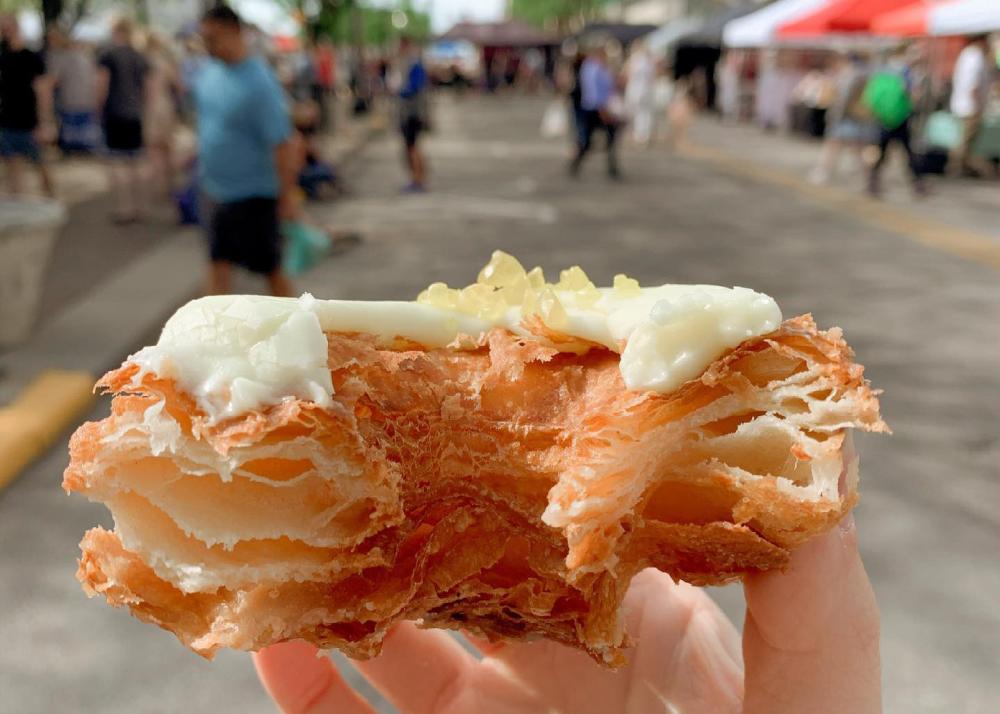 Photo Credit: @ooolivaaao on Instagram
Hetty Arts Pastry Truck  — Follow along on Facebook to find out where the food truck is headed next! www.facebook.com/hettyartspastries
Just Cream - Ice Cream Boutique
For an extreme treat, take a bite of Just Cream - Ice Cream Boutique's "Extreme Shake of the Week!" Or, you could just enjoy the many ice cream flavors offered at this boutique!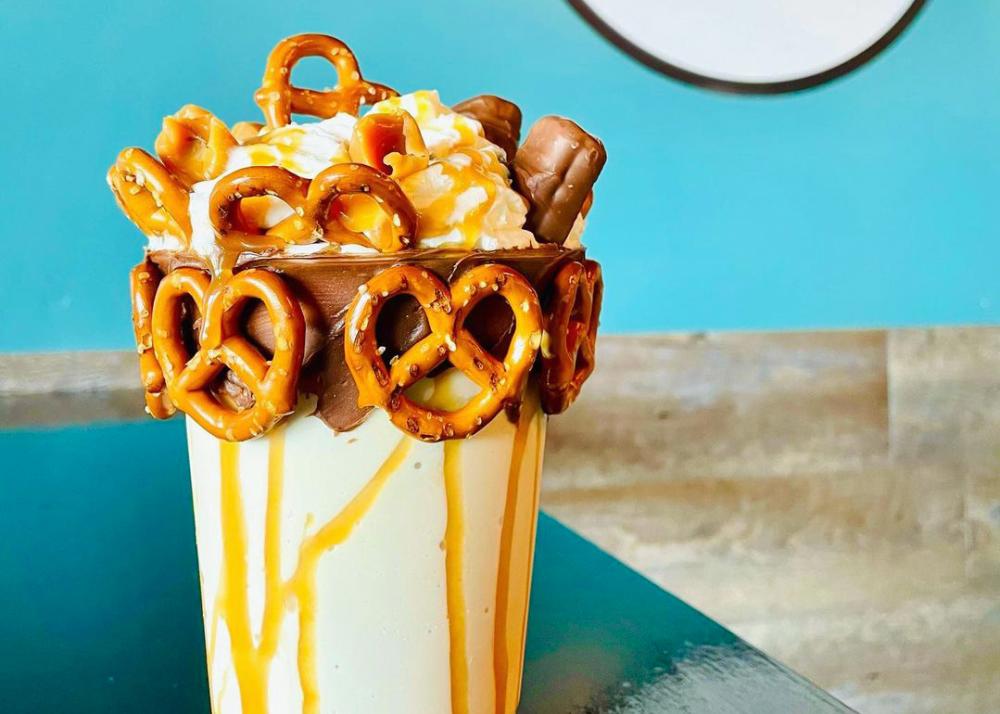 Photo Credit: @icecreamboutique_fw on Instagram
Just Cream - Ice Cream Boutique
338 E. Dupont Rd.
Kilwins
If you have a sweet tooth, make Kilwins your next destination! Try their 24 different ice cream flavors, Mackinac Island fudge, caramel apples, and all kinds of chocolate-covered treats. Locally owned by a Fort Wayne family who always make guests feel welcome!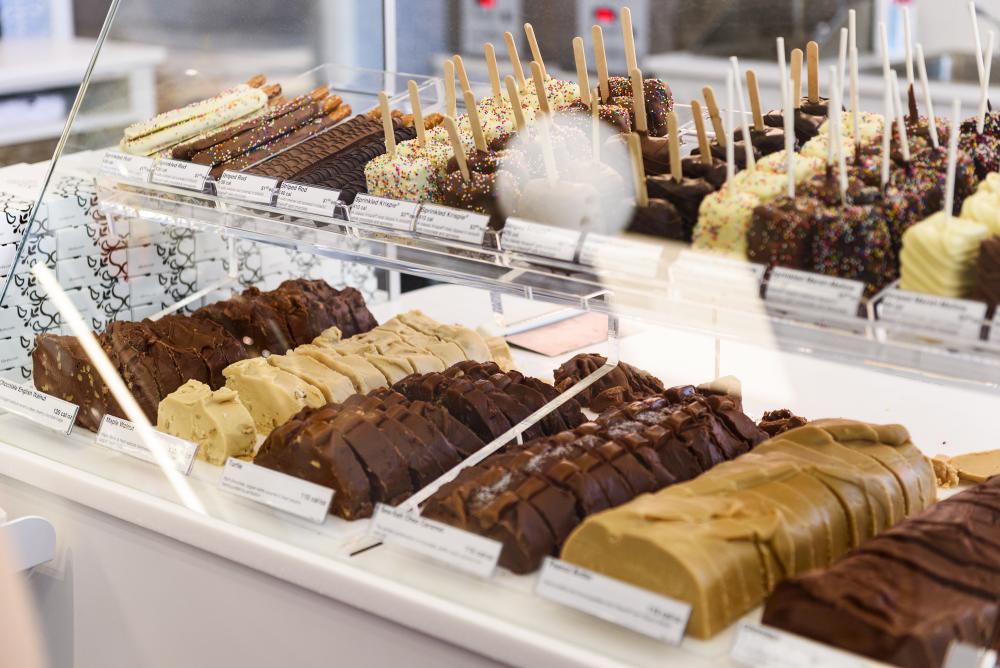 Kilwins
626 S. Harrison St.
Local Apple Cart
A specialty ice cream spot with fruit-infused flavors for sweetness. Enjoy locally handmade ice cream, lemonades, shakes, and floats! They even grow their own apples for caramel apples. Find your perfect fruity treat here!
Local Apple Cart offers some amazing vegan and allergen-free ice cream options, so everyone can enjoy a sweet treat. By the way, alcohol-infused ice cream and boozy floats are available for those 21+!
Local Apple Cart
1622 Broadway (Union Street Market at Electric Works)
Rise'n Roll Doughnuts
For the next stop on our trail, let's head out to the southwest side of town for our stop next at Rise'n Roll bakery.
The doughnuts are truly addictive. My favorite time to visit is in the morning when the day's creations are fresh and warm. You can't go wrong with any variety of doughnuts, but I particularly like chocolate peanut butter. Well, and the apple fritter. Okay, and the cinnamon caramel as well. You get the idea: anything here is delicious.
You may also want to buy a box of doughnut holes to take home so that the goodness can continue for a while longer.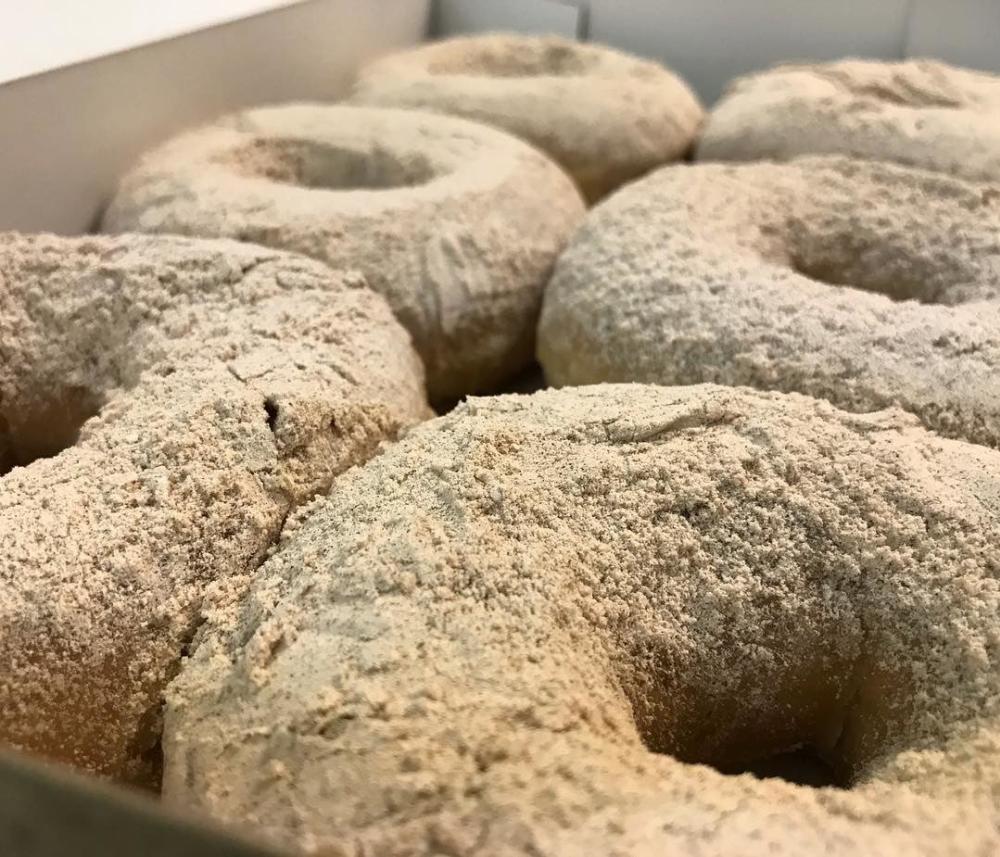 Photo Credit: @brettgauger on Instagram
Rise'n Roll
Southwest — 5129 Illinois Rd.
North — 511 E. Dupont Rd.
Sassie Cakes
Located in downtown Fort Wayne, Sassie Cakes offers beautifully decorated cupcakes, cookies, and even cookie dough cups!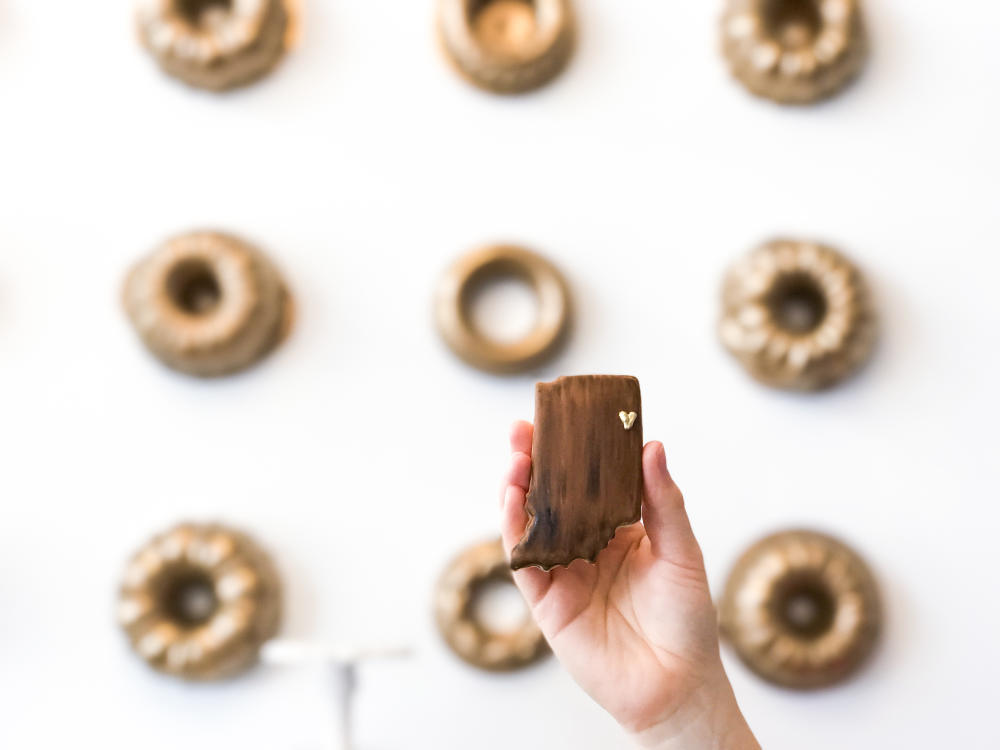 Sassie Cakes
1014 Broadway
Sweets on Main
A throwback to the good old days! Discover this delicious ice cream shop on Main Street in downtown Fort Wayne, featuring big sundaes, hand-scooped ice cream, and floats. Be sure to try one of the delicious brownie sundaes!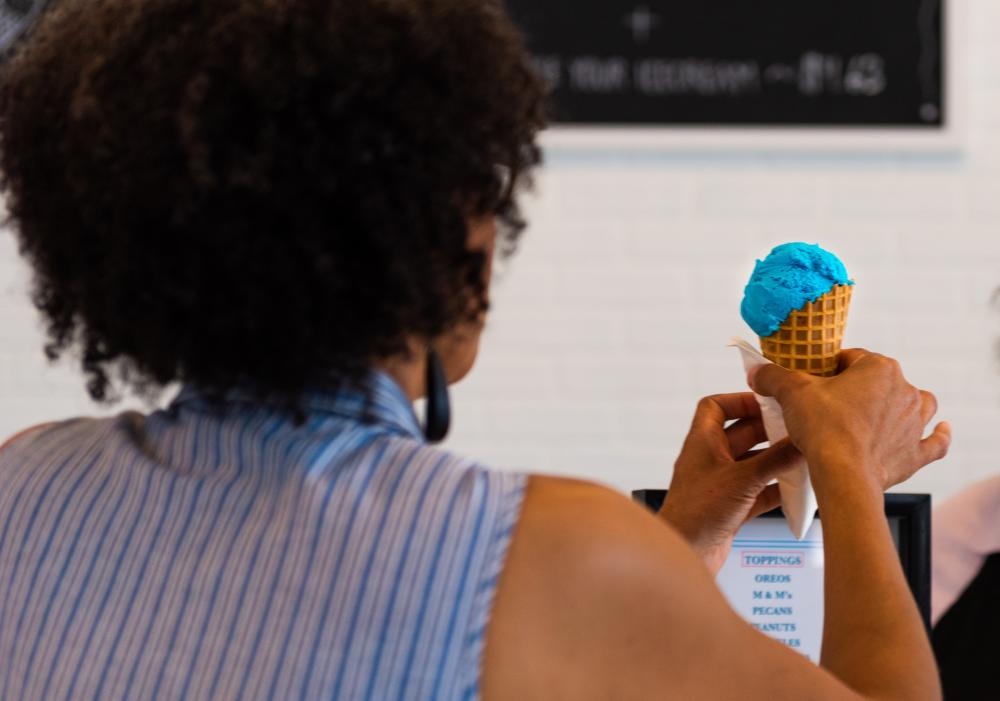 Sweets on Main
123 W. Main St.
Zesto Ice Cream
Let's travel to another Fort Wayne tradition: Zesto Ice Cream & Yogurt. There are several locations, so choose one that's convenient to the dessert trail you're taking. Zesto is our family's go-to spot for last day of school treats, celebrations after musical events, and other things of the sort. We like a variety of things there — dipped cones, shakes, and my personal favorite: the hot fudge sundae with peanut butter cups. What is your favorite Zesto treat?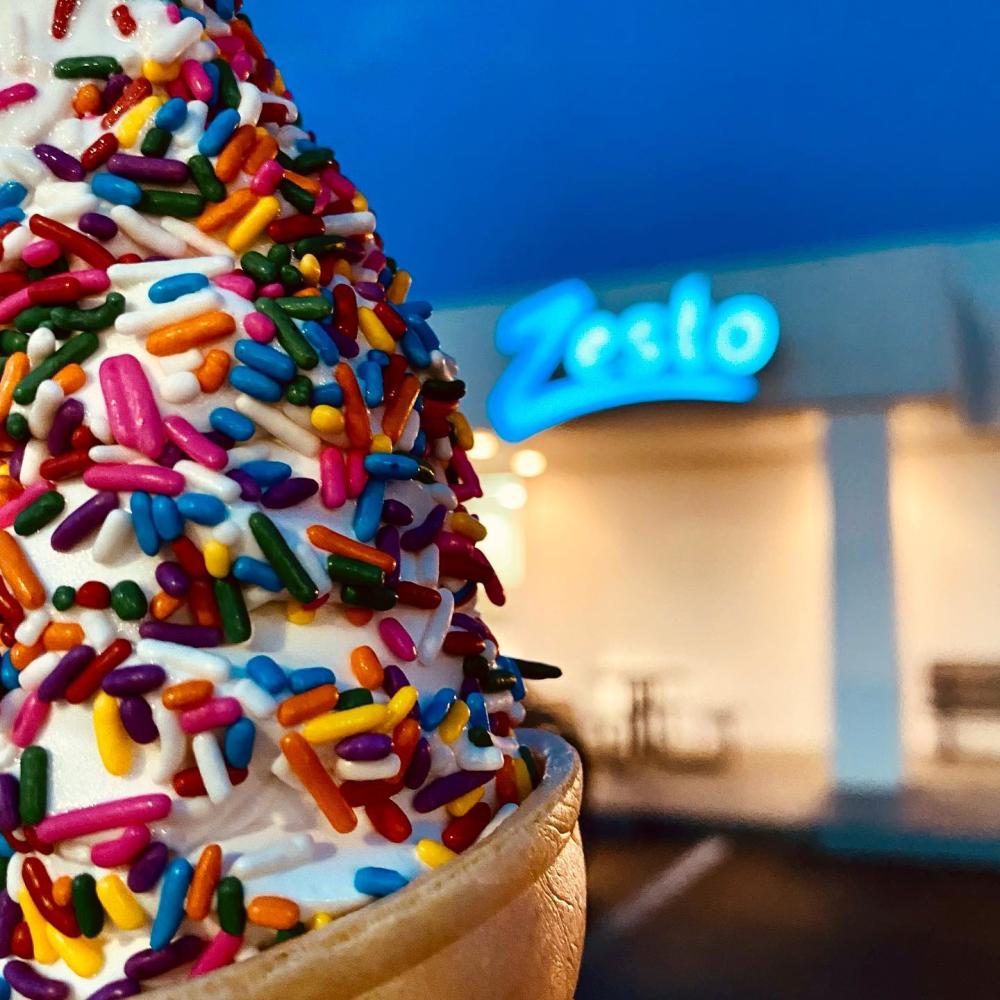 Photo Credit: @brettgauger on Instagram
Zesto Ice Cream & Yogurt (Open Spring to Fall)
Near Downtown — 2225 Broadway
Southwest — 5740 Falls Dr.
North — 210 E. Washington Center Blvd.
Northeast — 6218 St. Joe Center Rd.
 
Brooklyn Pints
Located in Fort Wayne's historic West Central neighborhood, Brooklyn Pints specializes in hand-crafted, artisanal ice cream and vegan ice cream. Brooklyn Pints often goes to the YLNI Farmers Market and Junk Ditch Brewing Company Food Truck Rally.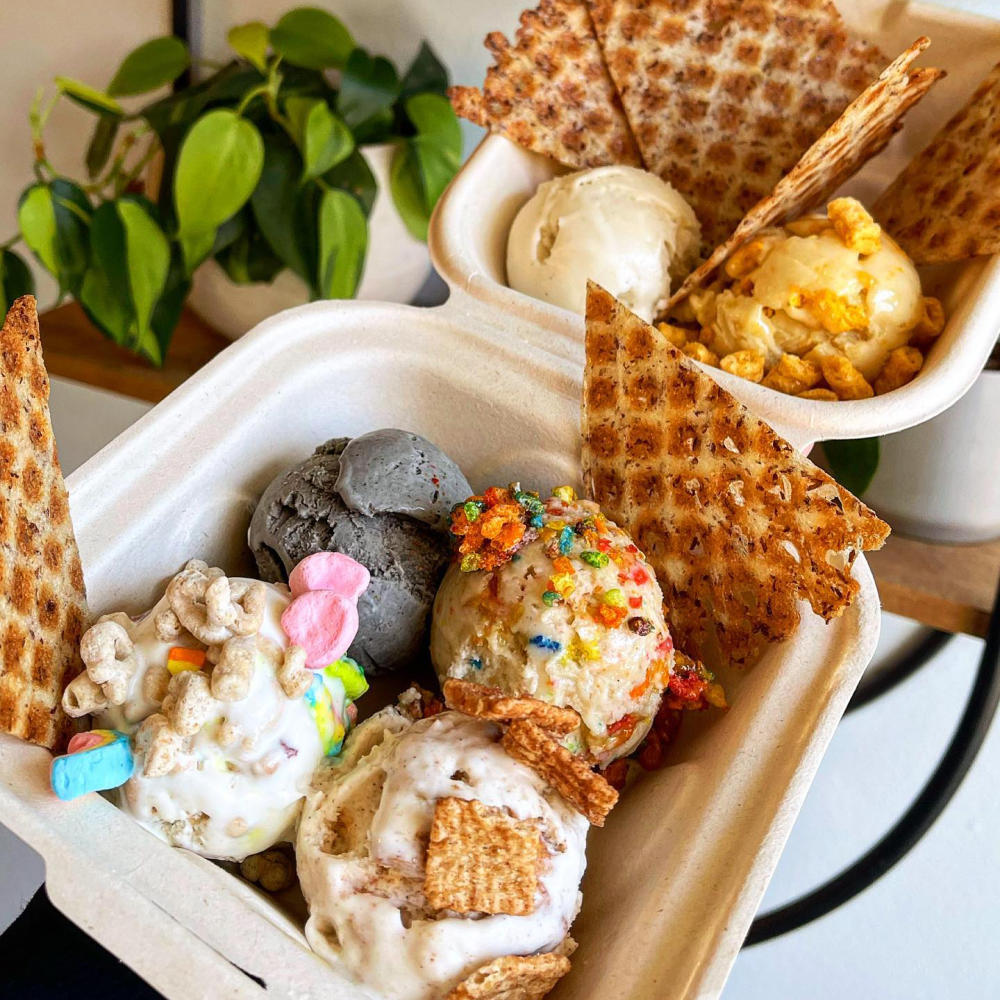 Photo Credit: @brooklynpints on Instagram
Brooklyn Pints
725 Union Street
Sweet Monster Ice Cream
The rolled ice cream trend is making its way to Fort Wayne, Indiana as well. To take a bite of this sweet treat, enjoy Sweet Monster Ice Cream's rolled ice cream creations!
Sweet Monster Ice Cream
6421 Lima Road
Find more dessert destinations on our Fort Wayne Dessert Trail map below!
*This post was originally published in 2017 and has been updated. Last Updated: February 2023