Get ready to watch the toughest men and women skate it out at the annual Spring Roll, the culmination of another successful roller derby season! Brought to you by Fort Wayne, Indiana's own Fort Wayne Derby Girls, this spring event features more than 20 teams, including both all-female and all-male teams. In the roller derby world, sporting events are called "bouts." During this three-day event, guests will have a chance to see a number of match ups at the Allen County War Memorial Coliseum, located on the north side of the city.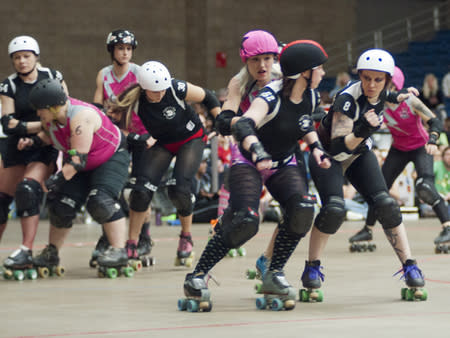 Tickets start at $15 each and can be purchased via Ticketmaster outlets or at Ticketmaster.com for one day or all days of the event. The Spring Roll kicks off at 5 p.m. on Friday, May 16 and continues all day on Saturday and Sunday.

Roller derby is an action-filled sport, featuring athletes on roller skates. They skate in the same direction on the rink with the goal of having one designated player score points by lapping members of the other team. It's not for the faint of heart, but you will be guaranteed to have a great time!
This is the fifth annual event hosted by the Fort Wayne Derby Girls and will feature two tracks. The Coliseum is located at 4000 Parnell Ave. For more information on the specific match ups, or about the roller derby sport, visit the Fort Wayne Derby Girls online today!