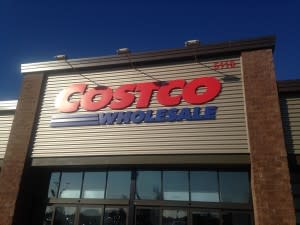 As a native of "the big city" of Indianapolis, I was used to wholesale stores like Sam's Club and Costco, and missed them upon moving to Ft. Wayne. I kept hearing over the last few years that Costco was coming here, but wasn't really sure if it would ever really happen... well, now it's here and I couldn't be happier!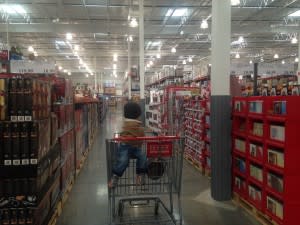 Before the location on Value Dr. (Lima Rd. at I-69) was even built, my husband and kids signed up for an executive membership--knowing full well I would make up the extra cost ($110 versus regular membership cost of $55) within my first few trips to the store. Plus, we get 2% back on all purchases, in addition to the everyday membership savings on food, gas, toilet paper, ten pounds of chicken nuggets, you name it. (I know what you're thinking, who honestly can use that many frozen nuggets? Anyone with three kids... and what adult can resist whole grain-breaded, Micky Mouse shaped ones?)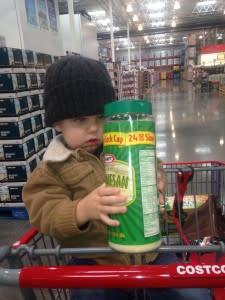 As my youngest and I cruise through the massive wholesale building, stocked clear to the ceiling with all kinds of goodies (quality meats and cheeses, prepared soups, canned goods, pantry staples....), I find a bargain-priced six pound bag of frozen strawberries for my husband's daily protein shakes, a 24-ounce container of grated parmesan cheese (it goes on everything, just ask my two-year old), and a gallon of milk for just $1.69--almost half the cost of what I get at the grocery store. Next, I peruse the beer and wine selection--which as a wine lover, I'll admit I was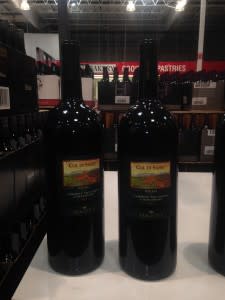 reluctant to try a $5 bottle of Costco's Kirkland brand Cabernet--but it's truly delicious. I buy a case of several varieties at excellent prices. An enormous 5-LITER bottle of red wine (just $49) catches my eye, but I talk myself out of that purchase... buying in bulk is good, but this bargain shopper does have limits. After we finish our Costco shopping adventure, it's time to hit the gas pumps. Noting that the gas station across the road is priced at $3.15 per gallon, I'm eager to see what my "members only" deal of the day is: $3.05 a gallon! A great bargain to fill up the minivan for less than $60. Fort Wayne residents will be excited to explore what Costco has to offer, but keep a few things in mind:
Don't buy something "just because", try to stick to your regular list and look for lowered prices on items you already use.
Do explore the fresh produce, meats, store-brand items, and beer/wine/liquor selection; you may be pleasantly surprised.
Do compare prices per item when checking out double- and triple-packed soups, cereals, etc... it's not always lower.
Don't shop hungry, unless you come on Saturday and make a meal out of their free samples.
Do keep track of your savings and membership cost; make sure it adds up for you--every household is different.
And, if you live in a small house like mine, consider reserving an extra shelf in the garage or basement for "Mom's Costco overflow"... If you're ready to explore what Costco has to offer, Costco Wholesale is located at 5110 Value Drive. Fort Wayne, Indiana 46808. To get even more information on Costco's products, services and membership, give them a call at (260) 481-1100 or online at www.costco.com.