As Indiana' second-largest city, Fort Wayne is often visited by major headliners from around the world. Touring Broadway productions, Top-40 artists, famous classical artists--you name it, Fort Wayne has it.
I'm a professional singer, and I'm always flabbergasted and delighted at the volume and quality of arts productions in Fort Wayne, Indiana.
Here's just a little slice of what's coming up in the next few months. If you've got to see any of this, or any of the other concerts soon to take place here, it's a great opportunity to plan a weekend in the city! I've got a few tips for you as a local as you plan your little vacation.
Concerts in Fort Wayne, Indiana
1. Boney James at the Clyde Theatre - April 25
2. Alan Jackson at the Memorial Coliseum - April 26
3. Paul McCartney at the Memorial Coliseum - June 3
4. Kansas at the Foellinger Outdoor Theatre - June 3
5. Hozier at the Clyde Theatre - June 11
6. An Evening with Béla Fleck & The Flecktones at the Sweetwater Pavilion - June 29 
7. Plus, concerts are being added monthly!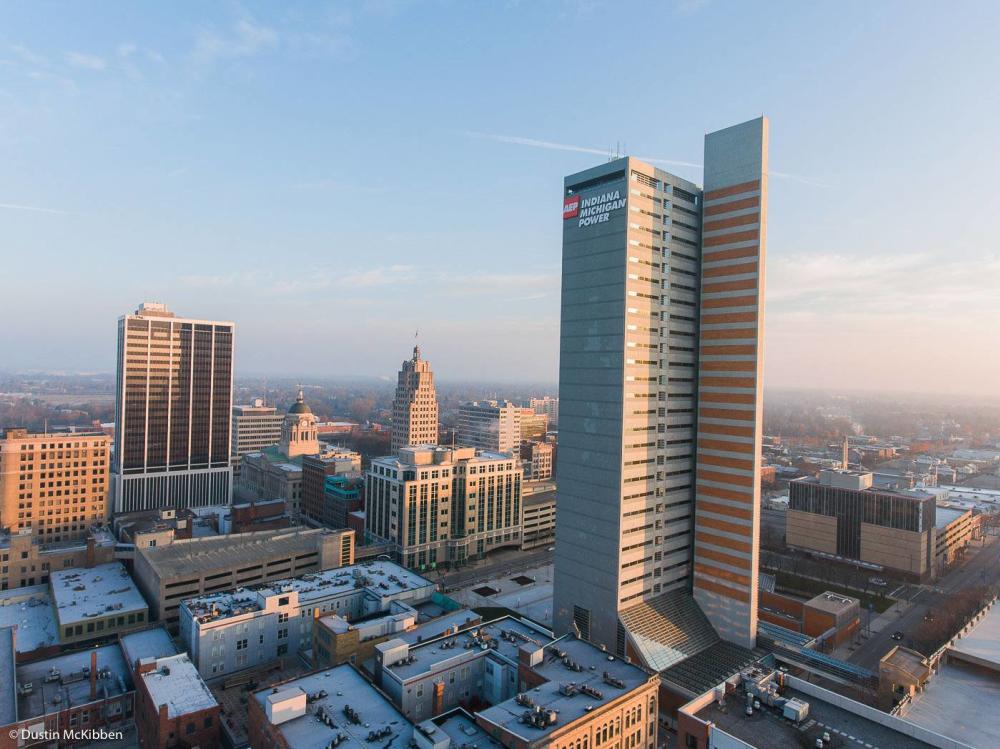 Places to Stay on Your Concert Weekend
The Embassy Theatre, The Clyde Theatre, other downtown concert venues: There are two major hotels right across from each other downtown--the Hilton and the Courtyard by Marriott. Both hotels are right next to the Embassy and a stone's throw away from other downtown concert venues, including C2G Music Hall, The Brass Rail, and the Arts United Center. I recently performed at the Hilton, and I can report that their breakfast buffet smells amazing.
Allen County Memorial Coliseum, Foellinger Outdoor Theatre, Sweetwater Pavilion: The obvious choice for the Coliseum is the Holiday Inn Purdue Fort Wayne, which is located right next door. However, there are also several other good options right near both venues, including Towneplace Suites by Marriott, and Hawthorn Suites by Wyndham. A cluster of hotels are located right near the highway that has quick access to the Sweetwater Pavilion.
If you want to try something local (always a good idea), Guesthouse is just eight minutes away from both the Memorial Coliseum and Foellinger Outdoor Theatre (nine minutes away from Sweetwater Pavilion). It boasts a wonderful restaurant in addition to beautifully appointed guest rooms.
There are also additional lodging options for you to choose from in Fort Wayne, Indiana!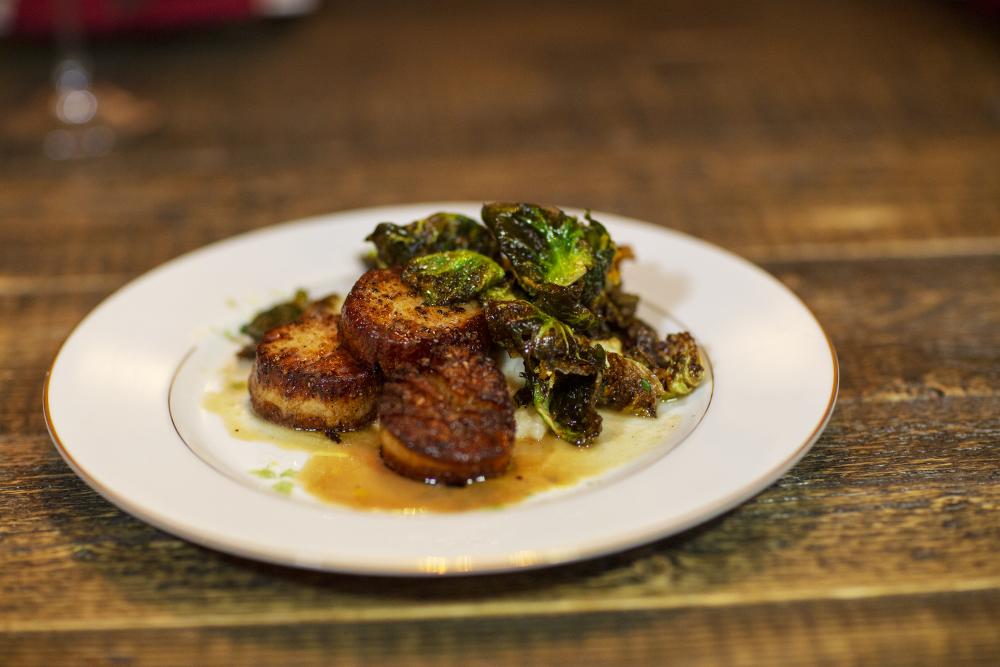 Concert Weekend Dining
Downtown
The Embassy is located right in the heart of downtown Fort Wayne, so there are a surfeit of eateries and watering holes within walking distance.
Conner's Kitchen + Bar (restaurant/sports bar) is right across the street, the Copper Spoon (a restaurant/wine bar) is a block away, and JK O'Donnell's (an Irish pub) is two blocks away. Within four or five blocks, there are countless options.
Clyde Theatre
The Clyde is just a short distance from downtown, but there are several good culinary choices even closer to the venue. Right next door is La Fogata, a new and very stylish Mexican joint. Hainan House (Chinese), Don Hall's, Hall's Drive-In, and 07 Pub are all within a quarter mile of the theater.
Allen County Memorial Coliseum, Foellinger Outdoor Theatre, and Sweetwater Pavilion
These three venues are either on or near Coliseum Blvd., which is home to enough kinds of cuisine to make you dizzy. Across from the Coliseum, you'll find Fort Wayne staple Casa Ristorante Italiano and Dos Margaritas (a personal favorite).
If you're looking for a more upscale meal, BakerStreet Steakhouse is just a few minutes away.
And if your concert is at Sweetwater Pavilion, you can try DownBeat Diner, the in-house cafeteria at the Sweetwater campus.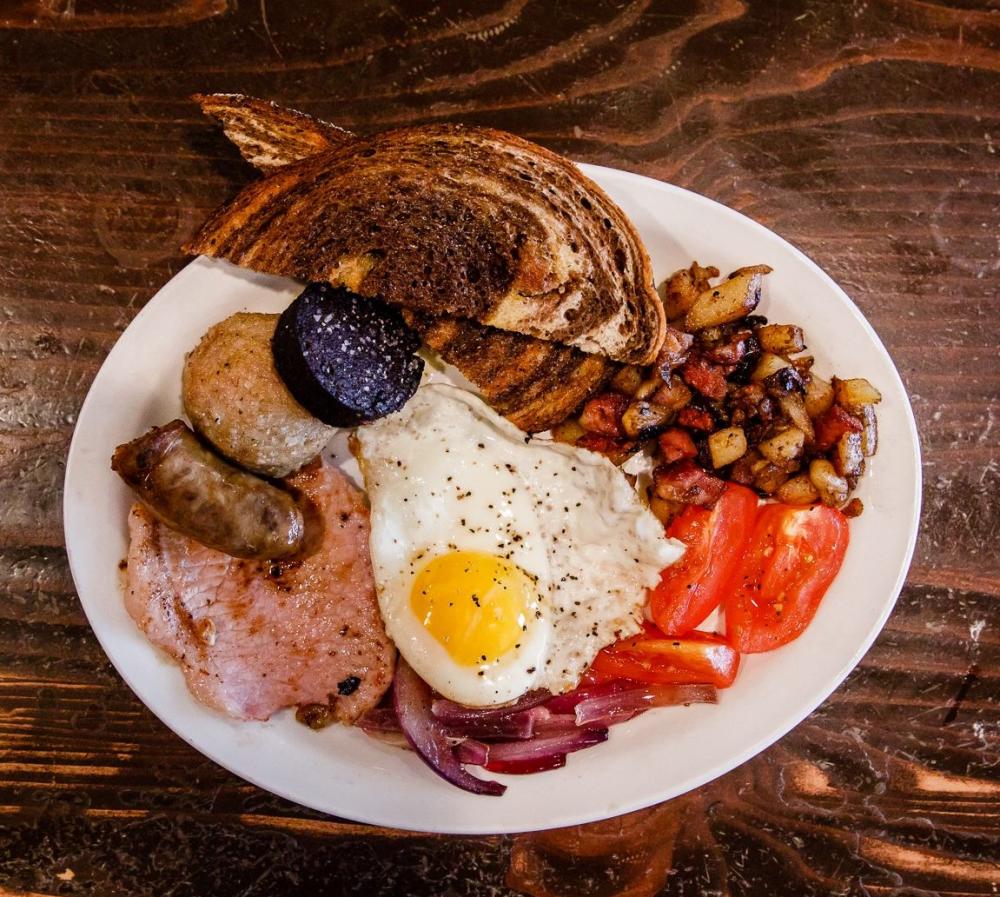 Before You Go
Not sure where to go for Sunday brunch before heading home? Try one of the local diners--Spyro's and Sara's are both Fort Wayne favorites. For a boozy brunch or meal later in the day, check out this guide I put together on eating out on Sundays in Fort Wayne (there are tons of options!).