When things heat up outdoors, it means one thing for a musician like me: summer concerts! Fort Wayne, Indiana is awash with stellar concerts all year, but when the weather is nice, those concerts move outside.
From Fort Wayne's festivals featuring music to free summer concert series, and national touring concerts, music lovers will find that Fort Wayne is playing your tune!
These are some of the best summer concert series and national touring concerts taking the stage in Fort Wayne--I hope to see you there!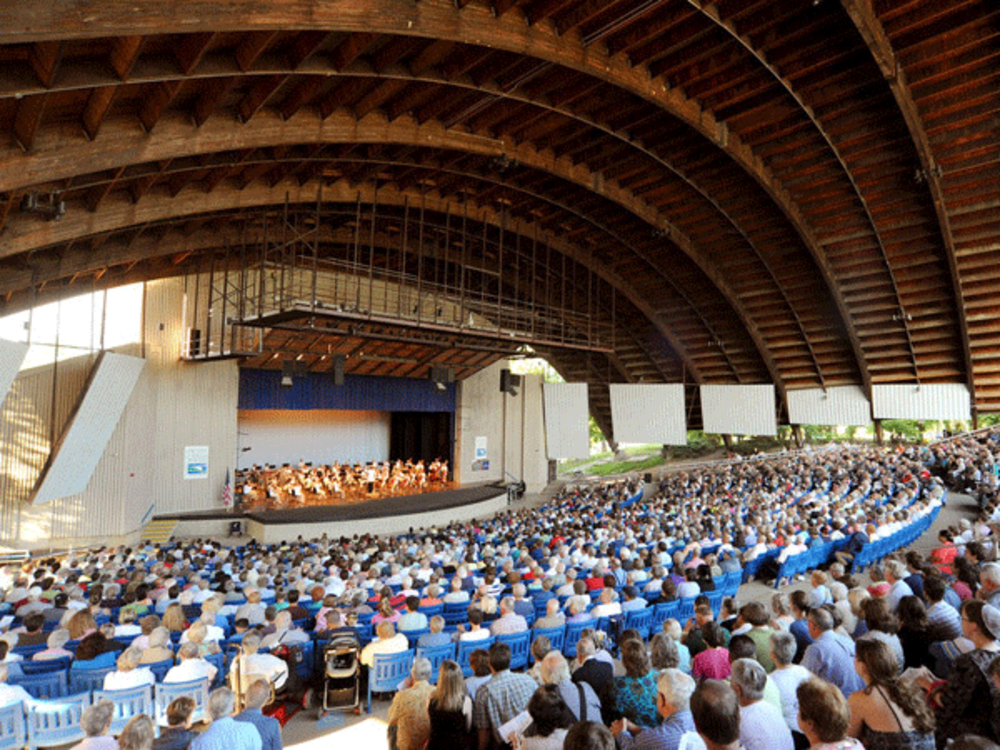 Fort Wayne Summer Concert Series
Foellinger Theatre Concert Series
The Foellinger Theatre, one of Fort Wayne's main outdoor venues, always has an impressive summer lineup. From classics like Kansas and singer-songwriters like Dwight Yoakma. Sit under the covered pavilion and enjoy how the sound filters around for a perfect evening filled with dancing, friends, and, of course, music. 
Mark your Calendars for Summer 2019:
Kansas, May 11 at 8 PM
Dwight Yoakam, May 25 at 6:30 PM
Mitch Ryder & The Detroit Wheels, June 7 at 8:00 PM
Hotel California: A Salute to the Eagles, June 14 at 8:00 PM
Boz Scaggs, June 19 at 7:30 PM
Weird Al Yankovic, July 2 at 8 PM
Gabriel Sanchez presents the Prince Experience, July 6 at 8:00 PM
Leonid & Friends tribute to the band Chicago, July 11 at 8:00 PM
Collective Soul, July 12 at 8:00 PM
Just Imagine (The John Lennon Experience) Starring Tim Piper, July 13 at 8:00 PM
Joan Jett and the Blackhearts, July 19 at 8:00 PM
Stayin' Alive the World's Best Tribute to the Bee Gees, July 20 at 8:00 PM
Brit Floyd World Tour, July 21 at 7:00 PM
Loverboy, July 27 at 8:00 PM
Rumours - A Fleetwood Mac Experience, August 3 at 8:00 PM
Billy the Kid - The Definitive Billy Joel Tribute, August 10 at 8:00 PM
An Evening with Vince Gill, August 22 at 7:30 PM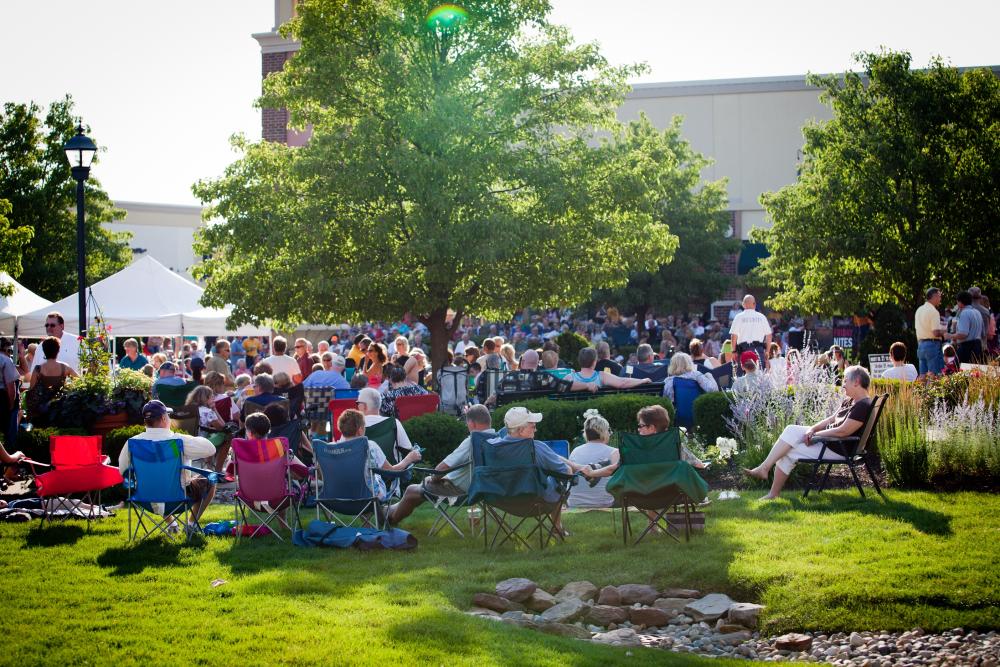 Friday Nites Live at Jefferson Pointe
For a night of dining, shopping, and music, head to Jefferson Pointe on a Friday night during the summer. Their Friday Nites Live series runs from June to September and is free of charge - so bring your own lawn chair and dance the night away under the stars.
Since this upscale outdoor mall is home to a movie theatre, restaurants, and plenty of stores, in addition to my personal favorite--DeBrand Fine Chocolates--you'll have plenty of options!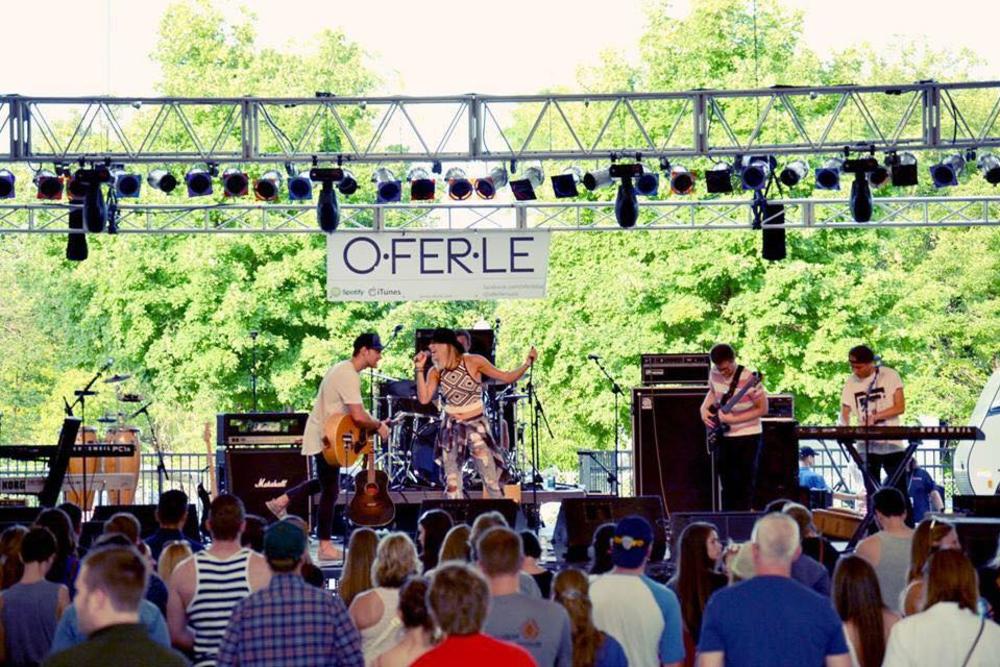 Headwaters Park Concert Series
Headwaters Park specializes more in festival hosting than individual concerts, but it hosts so many events that it bears mentioning here. Among the many festivals, each featuring appropriate music, this year are Arab Fest, German Fest, Rib Fest, and Pridefest. And let's not forget the main event--the Three Rivers Music Festival, for which Headwaters Pavilion serves as the main stage.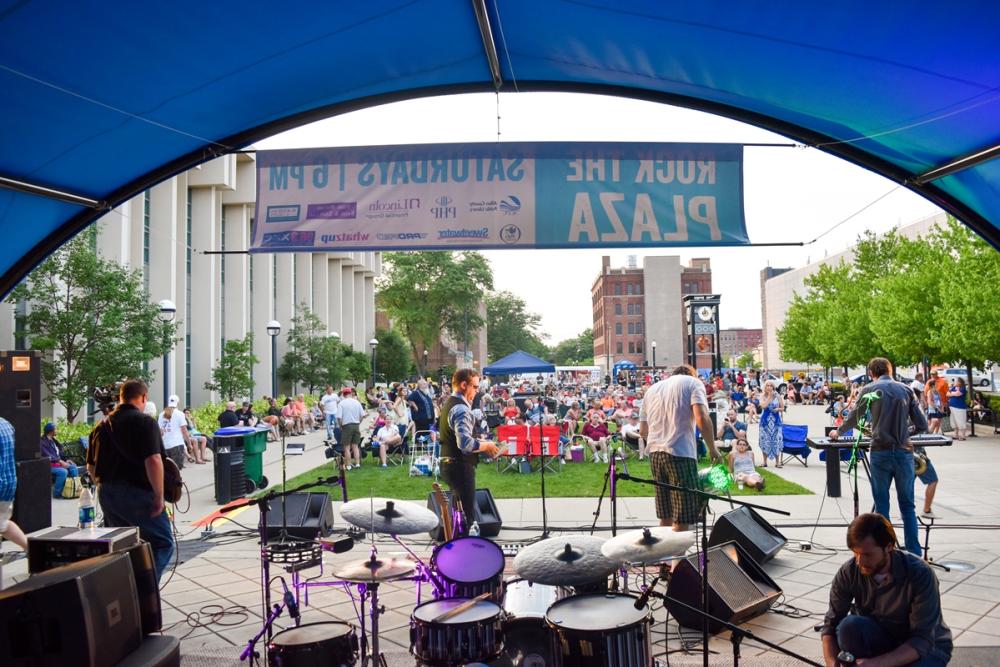 Rock the Plaza at the Allen County Public Library
Outside the Allen County Public Library's main branch on Saturday nights in the summer (June - September), you'll find Rock the Plaza - a family-friendly (and free!) concert series. Hear local artists, enjoy refreshments from Pint & Slice, and practice your dance moves.
Summer Nights at the Embassy
For a classy weeknight concert, check out Summer Nights at the Embassy. This series runs from May through August, with an array of local artists presenting jazz, R&B, and more on the Embassy's elegant second floor. Attendees get rooftop access, where you can catch a gorgeous view of Fort Wayne at sunset. I've performed at this event,  and I can attest to not only the beauty of the venue but to the deliciousness of the wine slushy available for purchase at the bar.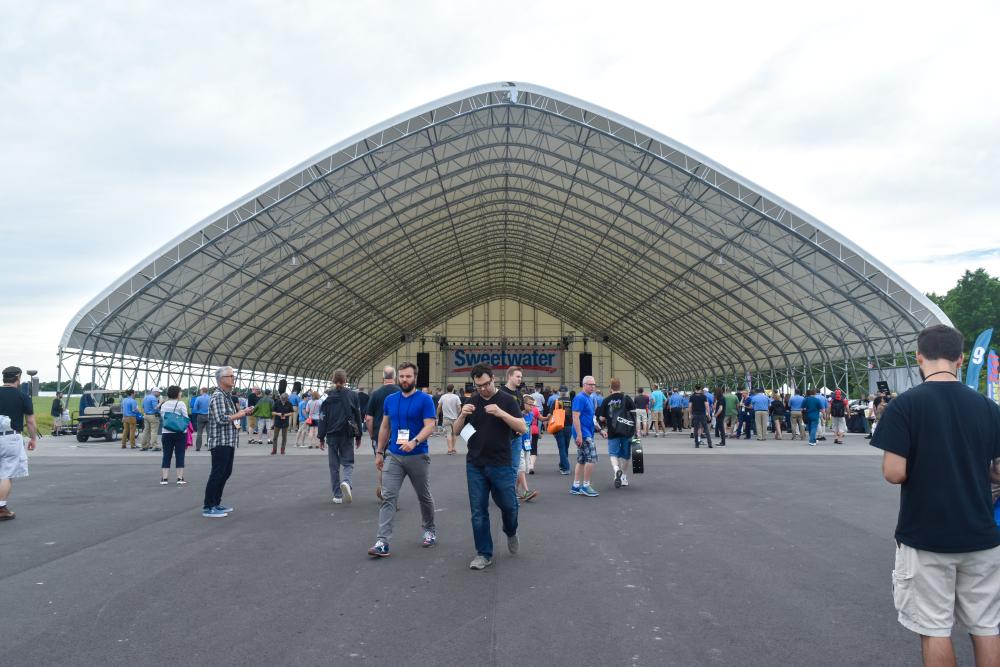 Sweetwater Pavilion
Sweetwater is the largest music retail store in the nation, and they are one of the nation's leading musical instrument and sound retailers located here in Fort Wayne. Although music gear is solidified in Sweetwater's, that also means they're the perfect destination for concerts under their Sweetwater Performance Pavilion. In the summer, the Sweetwater Performance Pavilion comes alive with concerts by a wide variety of artists.
Plus, on any given day, you can pop over to the Sweetwater campus and hear a musician playing to a crowd of lunch goers, or you can walk into a fantastic concert in their theatre.
Mark your Calendars for Summer Concerts:

National Concerts in Fort Wayne, Indiana
In addition to summer concert series, Fort Wayne is home to music venues hosting national touring concerts this year, and each offering a unique music experience.
Allen County War Memorial Coliseum
Book a seat at one of the many headliners making their way to the Memorial Coliseum including Paul McCartney, and more. The Memorial Coliseum offers different concert setups offering a variety of experiences. Take in a show with all of your friends in the arena, or enjoy an intimate performance in the Expo Hall or Conference Center.
Mark your Calendar for Concerts at the Memorial Coliseum:
Alan Jackson with special guest William Michael Morgan, April 26
MercyMe, April 27
Old Dominion with Jordan Davis & Morgan Evans, May 2
Paul McCartney, June 3
Willie Nelson & Family and Alison Krauss Together, August 5
Twins of Evil, August 11
Disturbed with special guest In This Moment, October 7
Clyde Theatre
Stand amongst your friends at the new Clyde Theatre bringing in national recording artists and performers. Plus, grab a bite to eat before the concert at The Club Room, which offers shareables, salads, sandwiches, and pizza.
Mark your Calendars for upcoming Clyde Theatre Shows

Embassy Theatre
Take a seat at the historic Embassy Theatre for comedy shows, national performers, and much more. The Embassy Theatre is also where many of the Fort Wayne Philharmonic performances take place, which is a beautiful location for the grandeur of classical music
Mark your Calendars for 2019/2020:
Scott Bradlee's Postmodern Jukebox, May 7
Dvorák and Janácek, May 18
Glen Miller Orchestra, August 6
Rudy in Concert with the Fort Wayne Philharmonic, October 12
Violins of Hope, November 23
Holiday Pops, December 13-21
Pinchas Zukerman Plays Brahms, February 1, 2020
Purdue Varsity Glee Club, February 15, 2020
Ravel's Boléro, February 22, 2020
Carmina Burana, March 14, 2020
ABBA: The Concert, May 2, 2020