Though the history of the cocktail is murky and debated, the joy that they have brought to the masses is not. Roll up your sleeves and create new memories by visiting some incredible restaurants and cocktail lounges in Fort Wayne, Indiana.
The Best Cocktails in Fort Wayne, Indiana
Wine Slushies
Before we dive into some of the best cocktails on all the earth (I may be biased here, but you be the judge), let's give a shout out to where you can find absolutely delicious wine slushies and an open, comfortable atmosphere: Two EE's and Country Heritage Winery.
Everyone knows someone in Fort Wayne who adores going to these two wineries on the weekends. Both do a great job at hosting small children along with adults who are looking to relax and unwind. Cheers to Two EE's and Country Heritage Winery.
Copper Spoon
Since this Midwest winter has been rather cold, you simply can't go wrong with a hot toddy from Copper Spoon. Bartender Trevor Scovel was recently featured in the Journal Gazette for his craft cocktail skills and mentions that there are plenty of hot, alcoholic drinks when you're looking to warm up in colder months. See, a spoonful of honey or tea in your adult beverage really can cure an illness!
Club Soda
I would simply be remiss to not include a famous martini from Club Soda. Not only is the atmosphere "jazzy" and sophisticated, it has a reputation for martinis that are out of this world.
Personally, I've tried The Espresso and The Purple Haze, and both were exactly what I'd hoped for. Their drink menu has something for nearly every palate, and Club Soda even has a cocktail called the "Belle of the Ball," which consists of Belle de Brillet, lemon juice, sour mix, and pear nectar (though I don't truly know what pear nectar is, it sounds delightful).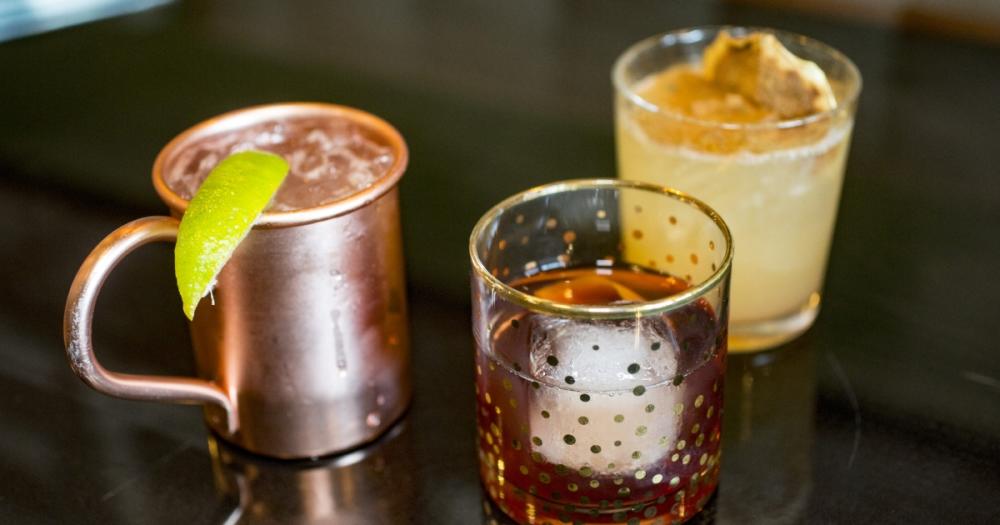 HT2
A friend and I recently visited a new, local cocktail lounge in Fort Wayne called HT2. Its story is awesome- after childhood friends opened a distillery called Hotel Tango in Indianapolis, owner Nick Ladig decided to open up a similar establishment here in Fort Wayne.
The décor and atmosphere are swanky and inviting, and their drink menu has some fun options that my friend and I both loved exploring. While the two of us shared several choices, both of us chose the "Pistachi Old Fashi" as our favorite.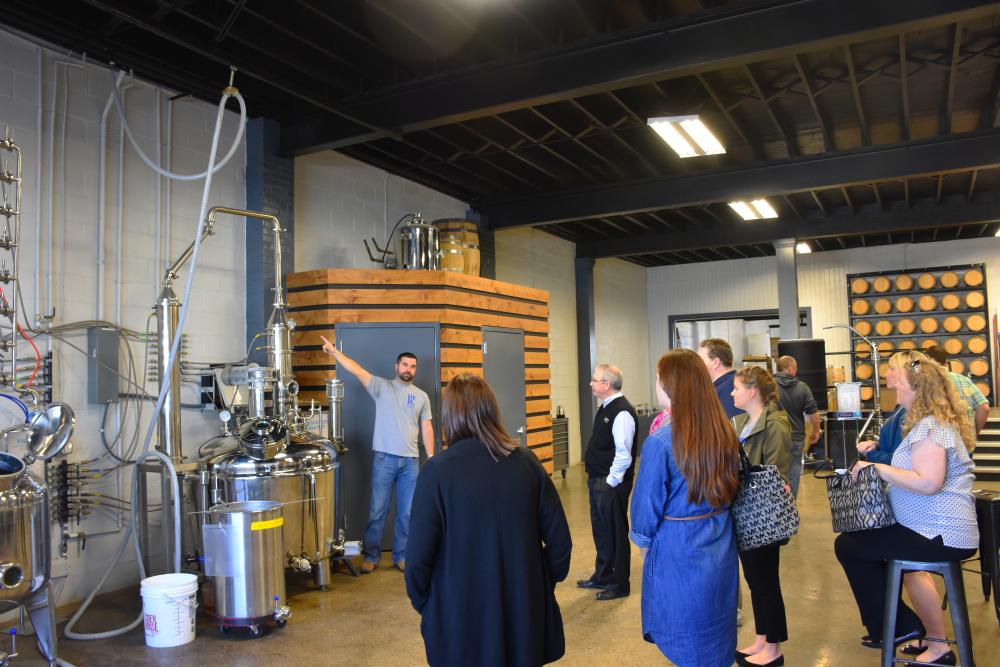 Three Rivers Distilling Company
A recent tour of the Three Rivers Distilling Company has me awfully excited to go visit again now that the tasting room is open to the public. Not only are the people who created it absolutely brilliant (no, really), their products have already been winning incredible awards such as the "Bronze Medal for Harvester Vodka" by the American Craft Spirits Association. The thought and effort put into the Three Rivers Distilling Company's overall design and uniquely crafted vodka, whiskey, rum, and gin are obvious. I can't want to try them all!
Fort Wayne is packed with places to grab a refreshing cocktail. After living here 9 years, I still haven't tried them all, and it would probably take me years to fully map out a true cocktail trail.
If you are looking for a fun night out filled with memories and incredible beverages, Fort Wayne, Indiana has you covered. Cheers!
This post was updated in May 2019.