It's Opening Day At The Fort Wayne Children's Zoo!
Get ready to be greeted by some new faces, mixed in with old favorites! From the African Village, to the Big Red Barn, it's been an exciting winter and the zoo is excited to introduce our new animals to you!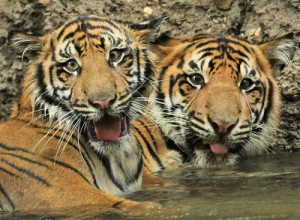 Over in the African Village, look for Zoya, a new companion for our male Amur Leopard, Rowdy. Zoya was born at the Rosamond Gifford Zoo in Syracuse, New York and came to us from the Bronx Zoo in January. Amur Leopards are one of the most critically endangered mammals on Earth. There are fewer than 30 of these magnificent cats out in the wild.
In our Big Red Barn at the Indiana Family Farm, we are happy to introduce Sonya, a miniature donkey. She will join Sarah, out foal born in September. Miniature donkeys are happiest when they are paired with another critter, so the keepers and Sarah are very pleased with the new arrangement!
Some of our most buzzed about new additions are Sumatran tigers Indah and Bugara. They arrived at the Children's Zoo from Camaron Park Zoo in Waco, Texas in February. The one-and-a-half year old siblings were rejected by their mother and were hand reared by the Cameron Park Zoo staff. They are expected to be a big hit with zoo guests. There are fewer than 400 Sumatran tigers remaining in the wild and less than 200 live in zoos.
With all of our new additions, there are some old faces that went on to other zoos during the off-season.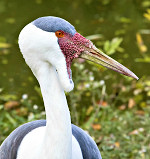 Amur leopards and Sumatran tigers are among the world's most endangered felines, and the zoo participates in Species Survival Plans (SSPs) for each species.  SSPs are cooperative breeding and conservation programs designed to maintain genetically viable populations of animals in captivity and to organize efforts to preserve the species in nature.
This often means moving animals from one zoo to another to find the perfect genetic "match" and optimizing opportunities for breeding.  To make room for our new arrivals, tigers Teddy and Kemala, along with leopard Sofiya moved to other zoos.  In their new homes, the cats are paired with potential mates in hopes of producing babies to boost the population.
The zoo participates in 15 SSP programs, protecting rare birds, mammals, and reptiles from around the world.
Learn more and plan your visit online! We'll see you at the zoo!