Let the creativity flow with the fifth category of the Fort Wayne Challenge: Experience the Arts! Continue the challenge with 5 unique ways for your family to celebrate Fort Wayne's vibrant arts scene. 
Stay entertained throughout April with virtual arts experiences, hands-on creativity, and driving tours to the city's best murals. You'll get to know some of Fort Wayne's amazing artists, and find opportunities to support great non-profit arts organizations.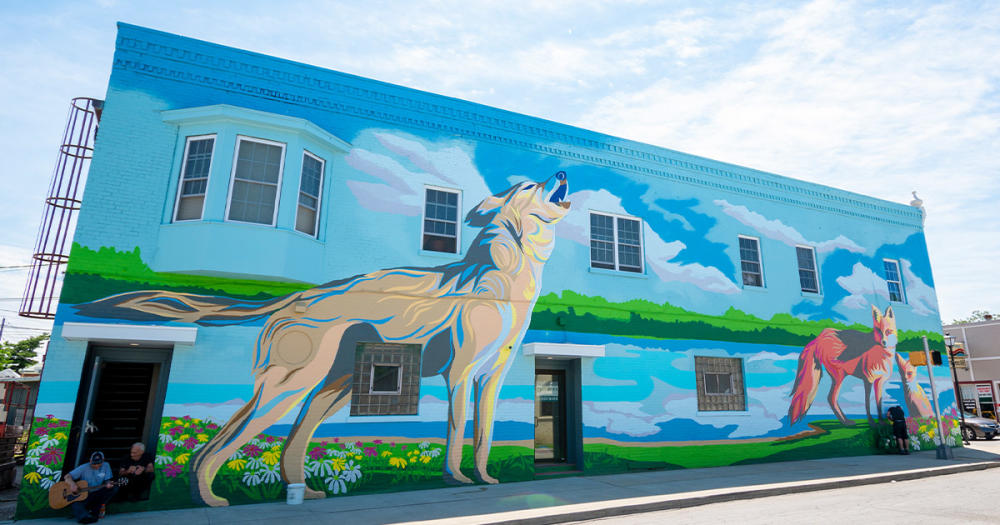 Fort Wayne Challenge: Experience the Arts
☐  Did you know that Fort Wayne is home to more than 20 public murals? Head downtown or make your way to different sides of the city as you enjoy a driving tour of Fort Wayne's murals. See the mural map.
☐  You can't stop the music! Fort Wayne Bar Aid is hosting live stream concerts from local musicians, with proceeds going to support Fort Wayne's bars and venues. Click here for a schedule of concerts.
☐  Time to let your creativity flow! Order an in-home art kit from The Hedge. Click Here
☐  Arts United has built a spreadsheet of virtual arts opportunities! Check it out and enjoy the many local groups who are participating. Consider taking it a step further and donate to one of Fort Wayne's non-profit arts organizations during this time. 
☐  Download and color a FREE Fort Wayne Skyline coloring sheet from local graphic designer, Nicolle Ginter (@VimAnnVigor). Show off your creation on social media! Click Here
Share your progress with friends using our Instagram Stories checklist! Follow along on our blog as we continue to highlight the six different categories of the challenge.
HOW TO JOIN THE CHALLENGE:
Step 1: Print or download this Fort Wayne Challenge Checklist.
Step 2: Check off one or more of the challenges as you complete them.
Step 3: After completing one or more of the challenges, upload a photo of your checklist here.
Step 4: For a bonus entry, upload a second photo of you completing one of the challenges.
Upload your photos by May 8 for a chance to win a Fort Wayne prize!