If you're looking for a perfect September trip, take a look into Fort Wayne, Indiana—especially if you love trying new breweries.
That's because nearly all the breweries in Fort Wayne are new. Mad Anthony Brewing Company has been around for more than two decades, but the majority of breweries in the Summit City didn't exist even five years ago.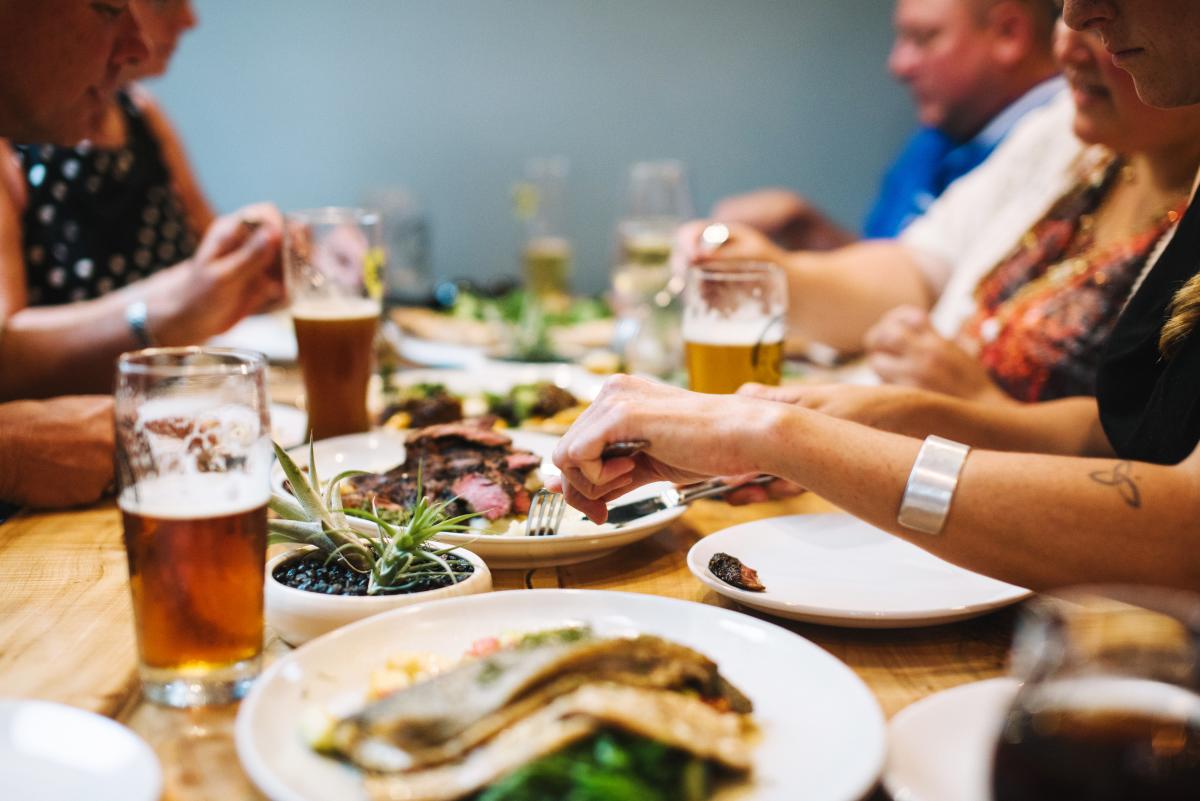 The Northern Indiana Beer Trail maps out all of northern Indiana's craft breweries with its handy Beer Trail Passport. Collect stamps as you go to get cool beer swag, or simply use the passport to guide you to new and favorite stops.
The passport lists nine breweries in Allen County alone—all in Fort Wayne—with 15 others scatted throughout six counties.
Check out the passport online, and choose your favorites to visit. Or plan a perfect fall weekend to Fort Wayne, Indiana and sample its brew wares. Don't forget to time your visit with one of the fall's beer festivals!
Fort Wayne, Indiana's Brewery Scene
BREWERIES
3676 N. Wells St.
What makes it special: According to the Beer Trail Passport, "Every brew has been created with specific flavor experiences in mind to amaze your taste buds."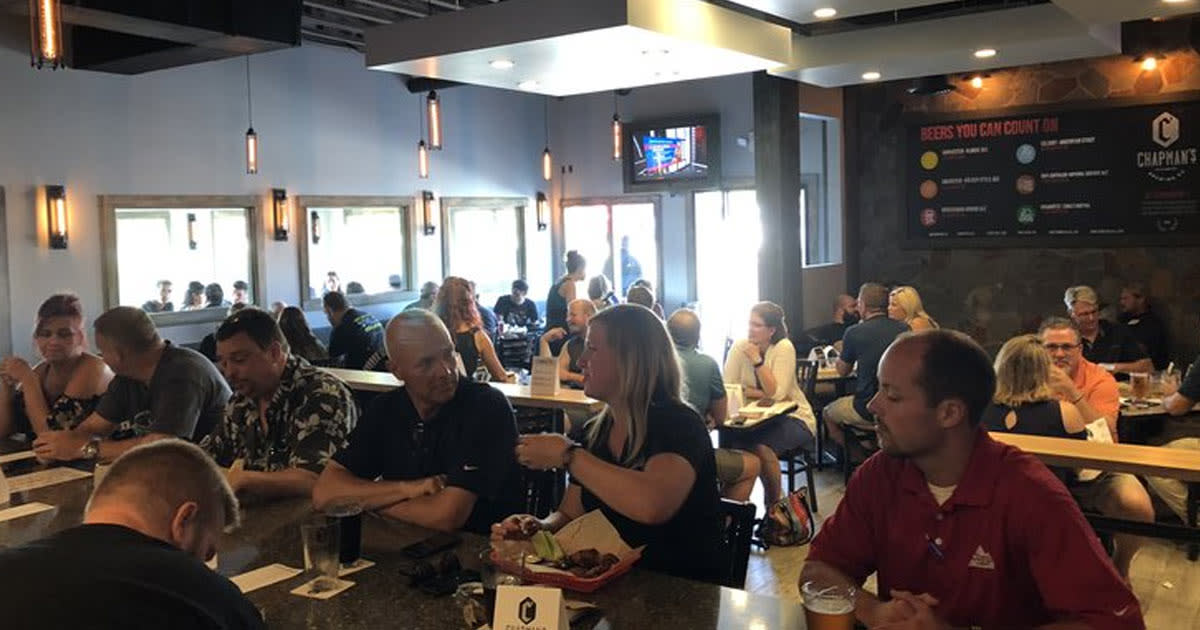 Southwest Fort Wayne taproom, 5735 Falls Drive (pictured)
What makes it special: "Our beers are smooth and drinkable, not overpowering or challenging, and always leave you wanting another," according to the Chapman's website.
203 E. Berry St.
What makes it special: GnomeTown is Fort Wayne's only place where guests can brew their own beer.
1515 N. Harrison St.
What makes it special: "We create both traditional and thoughtfully innovative beers that encourage you to enjoy a second glass," according to the passport program.
1825 W. Main St.
What makes it special: Junk Ditch mingles craft beer and food with an "everything from scratch" mentality, according to its website.

2002 Broadway (pictured)
What makes it special: It's the original! Mad Anthony Brewing has been around more than 20 years.
1501 E. Berry St, No. 106
What makes it special:  Choose from one of Summit City's 30 house taps, and stick around for the pinball and game room.
2725 Broadway
202 W. Superior St.
What makes it special: Trubble opened its second location in 2019, Trubble Riverside Cafe + Tap located on Superior Street along Fort Wayne's riverfront in Promenade Park. A third location will be opening in Roanoke. 
BEER FESTIVALS
Brewed IN the Fort Craft Beer Fest 
2 to 6 p.m. Sept. 7
Headwaters Park East, 333 S. Clinton St.
VIP tasting begins at 1 p.m. at this fest, which will feature more than 50 breweries, cideries and meaderies.
Fort Wayne Veg'n Brew Fest
Noon to 6 p.m. Oct. 5
Headwaters Park, 333 S. Clinton St.
Veg'n Brew Fest celebrates "compassion for animals, health, and the environment through a plant-based lifestyle," according to its website. The fest will include beer, food, music, cooking demos and more. VIP hour starts at 11 a.m.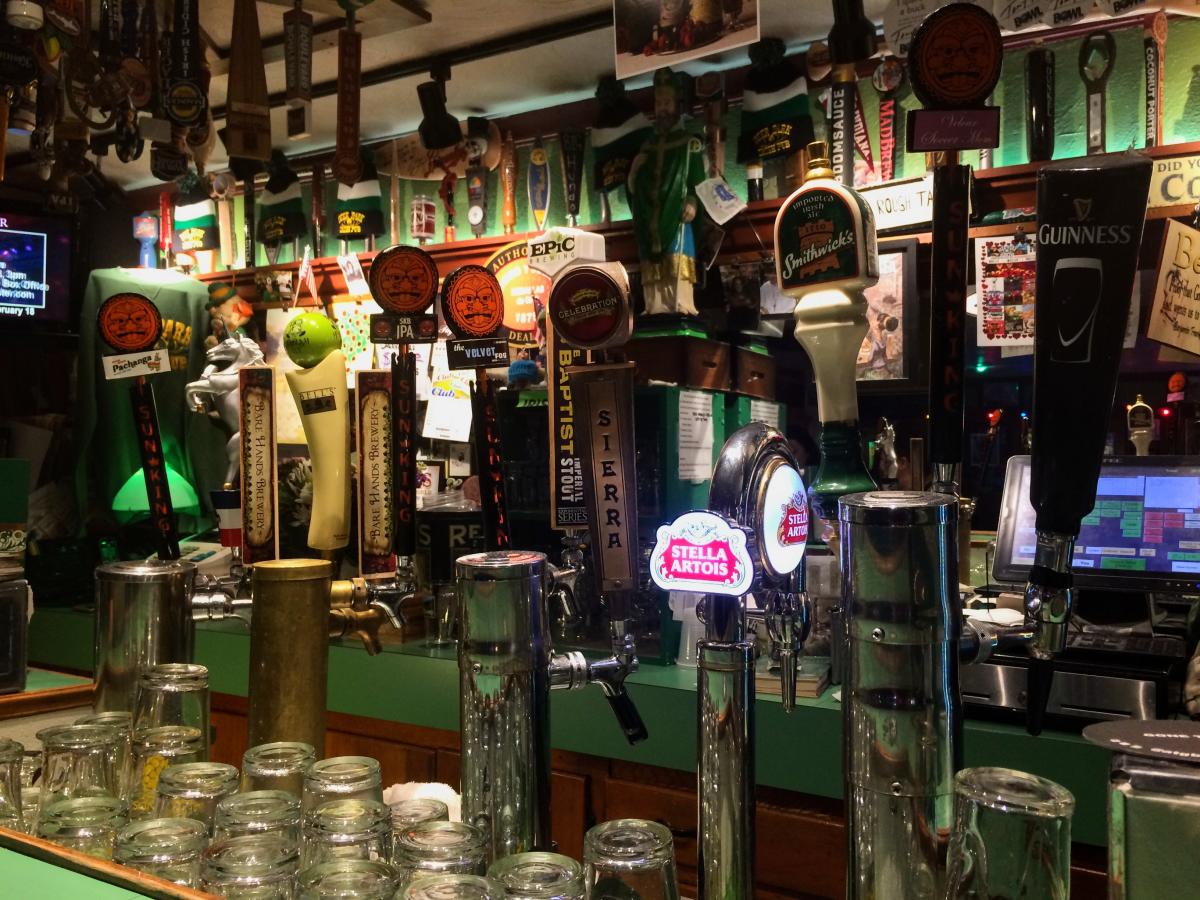 9th Annual Craft Beer Festival
1 to 5 p.m. Oct. 12
Deer Park Irish Pub, 1530 Leesburg Road (pictured)
The Craft Beer Festival will feature more than 100 craft beers and homebrews, and all proceeds will go to Miss Virginia's Food Pantry.
Noon to 4 p.m. Oct. 19
Rudy's, 409 W. Brackenridge St.
FORTBAB will feature 15 local breweries, specializing in brews aged in bourbon, rye, hopped whiskey, wheat whiskey and rum barrels.