You've made a New Year's Resolution to take up a new hobby. Why not turn to beer or wine making? Making beer and wine is truly a labor of love, as both processes require significant time, attention and above all, patience. When it comes to the craft, enthusiasts have two options: a detail oriented, multi-step process or a one size fits all approach. The less adventurous often turn to beer-making kits. A basic equipment kit costs about $90. A typical kit includes a plastic bucket with lid for primary fermentation, a glass carboy for secondary fermentation, sanitizer, one-step cleanser, stoppers, siphon hose, racking tube, and airlock. You can simply stop by a brew shop to pick one up. Here are a few local places to get home brewing and/or wine-making supplies: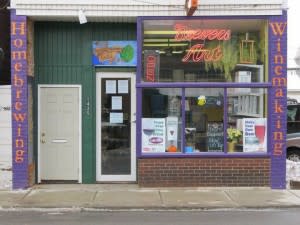 Brewer's Art Supply 1425 Wells St. Fort Wayne (260) 426-7399 Brewer's Art Supply offers all the equipment and supplies for home brewing needs, including beer making, winemaking, mead, cider and soda pop. Customers can purchase a full line of draft equipment and kegging systems. Paterson's Do-it Best 880 SR 930 East New Haven (260) 493-2111 This hardware store stocks everything needed to make both beer and wine. Products include beer making kits, stock bottles, carboys, grains, hops, dry malt and malt syrup, as well as other supplies for both beer and wine making.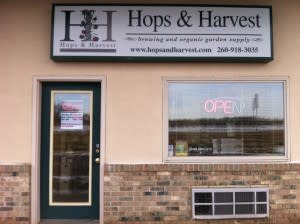 Hops & Harvest 4616 E. Dupont Road Suite O Fort Wayne (260) 918-3035 Hops & Harvest carries a full line of brewing products from grains to bottles, wine kits and additives. Customers can enjoy free samples on tap in the store. Experienced home brewers might want to check out the local home brewing club. MASH, Fort Wayne Homebrew Club, meets on the 3rd Sunday of each month at the Trion Tavern in New Haven at 3pm. Club meetings include sampling member's beer as well as discussing the art of home brewing. The club doesn't charge dues and is always open to new members. For more information and a calendar of events, visit www.mashfortwayne.org, or mashfortwayne.com/facebook.html.