Whether you're visiting Fort Wayne for business or pleasure, surely you need to know where to satiate your sweet tooth. Fort Wayne is home to some unique and delicious sweet treats from ice cream and chocolate to donuts and more.
The Best Sweet Treats in Fort Wayne
Here are a few of the best in our city -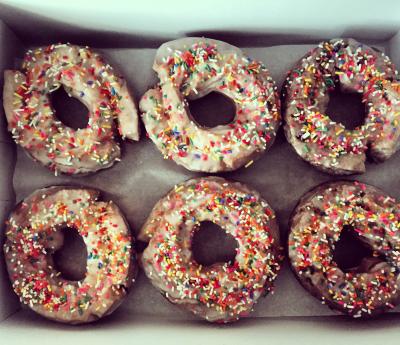 Hetty Arts Pastry
Hetty Arts, owner of Hetty Arts pastry, is a pastry chef who makes some of the best sweet treats in town. From donuts and apple fritters to cakes and macarons, her creations are knee-buckling good.
My favorite item is her Old Fashion Sour Cream donut, which I have often claimed is the best donut I've ever had. She also takes custom orders for special occasions.
She doesn't have a permanent brick and mortar location, but she does have a mobile unit that you find can around town and regularly at the Fort Wayne Farmers Market at Parkview Field. Several businesses carry her items, as well, including Conjure Coffee, Ted's Market, and The Golden (for brunch on Sundays).
Follow her on social media to find out where she will be on any given day.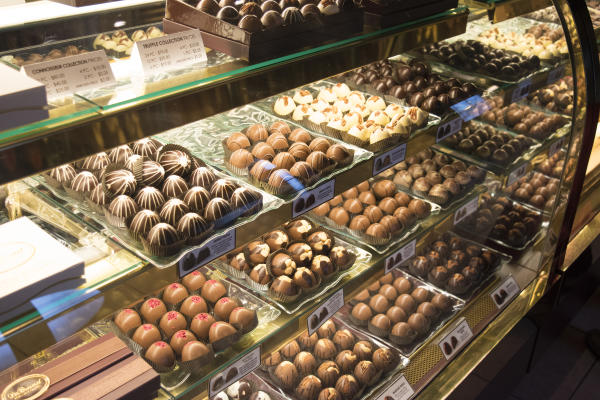 DeBrand Fine Chocolates
A Fort Wayne success story, Debrands Fine Chocolates should be high on your list of places to visit when you're in town.
As the name suggest, it is a chocolate shop—all chocolates are made here in Fort Wayne—but also features gelato and ice cream sundaes.
The Classic Collection features luscious caramel variations, as well as all-natural fruit creams and other unusual and traditional varieties. My favorite is the Dark Chocolate and Raspberry Cream.
It also has a huge selection of truffles and some unique items in the Connoisseur Collection, which was created for those with an appreciation for diverse flavors. My favorite from this collection is the Jasmine, a milk chocolate ganache infused with jasmine tea and then covered in milk chocolate and garnished with a candied violet petal.
Rise 'n Roll Bakery & Deli
Rise 'n Roll is an Amish bakery specializing in donuts, pies, cookies, muffins, and sweet breads.
When it first opened in Fort Wayne, many people referred to the donuts as Amish Crack because of its donut's super addicting qualities—once you had one, you wanted another and another and another. Their claim to fame is the Bavarian Cream donut with cinnamon and caramel topping.
Founded in 2001 by a young Amish couple, Rise 'n Roll's original storefront was literally their front porch. They quickly gained a reputation for being high-quality, preservative-free, and delicious. There are now four locations throughout Indiana, including one in Fort Wayne.