Fort Wayne is your Indiana destination for family-friendly fun. As Indiana's second-largest city, Fort Wayne is a Midwest gem.
Walk our tree-lined streets with your family and you'll find boutiques, farm-to-table restaurants, and art around every corner. This is a Big City with a small-town feel with a little bit of everything for you and your family. See everything within 72 hours and create unforgettable family memories!
Discover some of Fort Wayne, Indiana's favorite outdoor summer fun with a 3-day itinerary filled with attractions and adventures!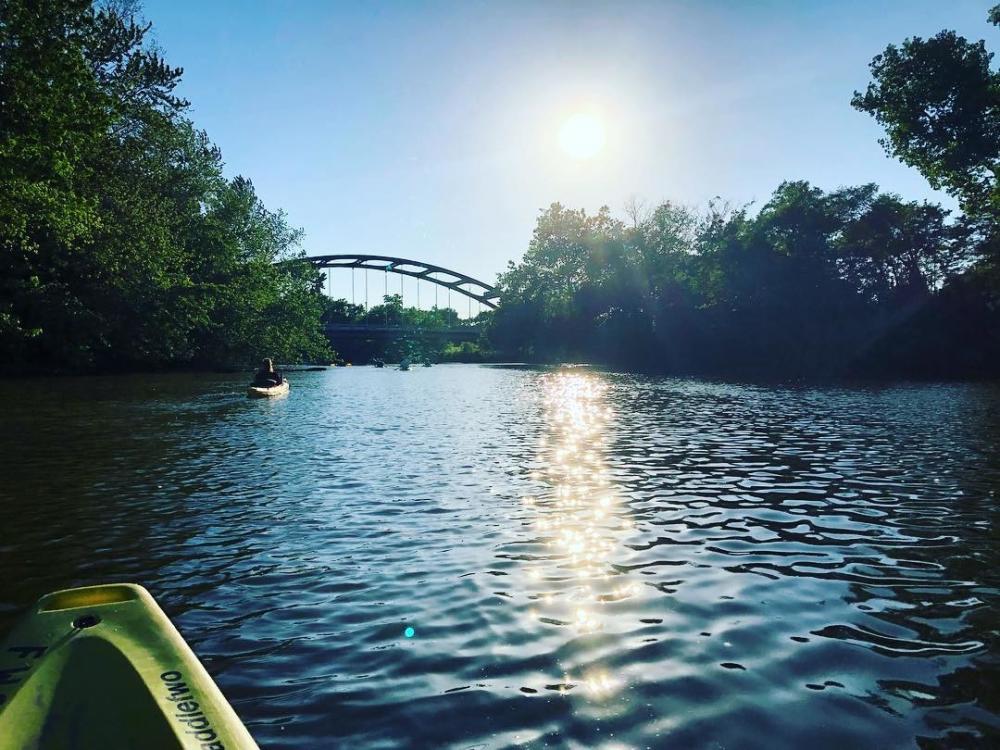 @brianlfletcher
Fort Wayne, Indiana Summer Itinerary
DAY 1
Explore Fort Wayne's Rivers
Rent a canoe, paddleboard or kayak at Fort Wayne Outfitters or Earth Adventures and take a trip on the St. Marys, St. Joseph or Maumee rivers. The trio of rivers intersects in Fort Wayne and there's a wide selection of boats available to check out Fort Wayne's landscape and history.
Both stores offer water trails maps or download one here.
Download the Fort Wayne Outdoor Pass -- your guide to Hikes, Bikes and Paddles in the Fort! The downloadable trail map(s) also allows you to complete check-ins at the fun outdoor excursions you go. A certain number of check-ins will allow you to earn fun Fort Wayne swag!
Not in the mood to chart your own path and traverse the river? Then, relax and let someone else take over the wheel by choosing from a variety of available river cruises, including historic riverfront boat tours, canal boat tours, party barges and more!
We recommend eating at The Deck, an outdoor restaurant with a full menu and bar that feels more like a lakeside party, located on the banks of the St. Marys River at 305 E. Superior St. 

DAY 2
Explore Downtown Fort Wayne
Grab breakfast at the iconic Cindy's Diner – try the tasty Garbage special – on West Berry Street. The authentic '50s diner's motto is: "We serve the whole world, 15 at a time!"
After a hearty breakfast, take a walk and check out the latest exhibits at the Botanical Conservatory on South Calhoun Street. Across the street is the majestic Cathedral of the Immaculate Conception. The church has been a landmark in downtown Fort Wayne since 1859. If you're interested in religious artifacts, the Diocesan Museum is located just next door.
If time permits, take your pick of museums and galleries in the downtown area, including the Artlink Gallery, Fort Wayne Firefighters Museum, Castle Gallery, the History Center, and the Fort Wayne Museum of Art.
If a movie is more to your liking, see what's playing at the Cinema Center on East Berry Street. The nonprofit movie house showcases independent and art-house movies, as well as special film series and events.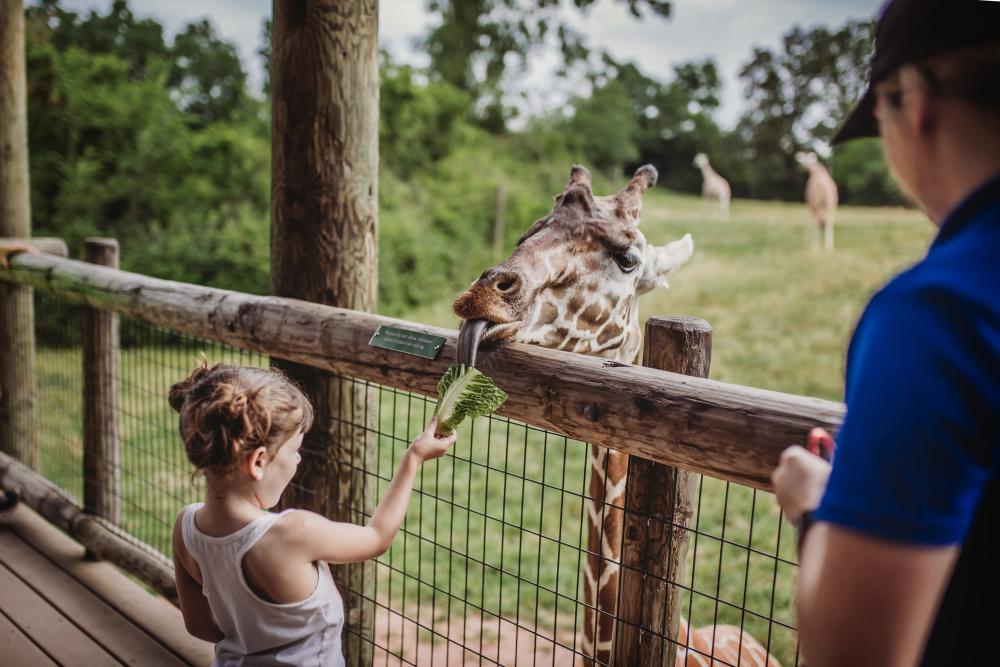 Explore Your Wild Side at the Fort Wayne Children's Zoo
Take an afternoon safari at the Fort Wayne Children's Zoo, one of the top ten zoos in the nation! Your family will love the 40 acres of animals, rides in every corner, and hands-on activities like petting a stingray and feeding a giraffe.
Downtown Dining
Hungry? Speaking of iconic downtown restaurants, for a cozy pub that serves great fish, prime rib and seafood, visit Henry's on West Main Street; or for the best in coney dogs and chili, look no further than Coney Island - a Main Street staple since 1914.
After dinner, take a stroll through downtown Fort Wayne or in one of our more than 80 award-winning parks! 

Day 3
Bike, walk or hike a number of trails and explore some of the city's parks along the way. Download a trails map which includes a list of trail-friendly businesses that replenish water and let bikers/hikers use the restroom facilities. Several of the businesses also offer discounts on food and purchases. Trail maps of downtown Fort Wayne and Allen County are available. 
The trails connect with many parks and attractions, including the Fort Wayne Children's Zoo, Eagle Marsh  Lakeside Park and Rose Garden, the Historic Old Fort, and more.

Science Fun for the Whole Family
Spark your imagination and cool off indoors at Science Central. With more than 200 permanent exhibits, you can spend a whole afternoon here with the whole family.
Older children will enjoy the high rail bike and testing out their knowledge, and the younger kids will enjoy taking a spin on the two-story slide and splashing at the water table. Plus, the whole family will enjoy the one-of-a-kind Science on a Sphere exhibit where families can learn about oceans and continents, and all of the planets!
Discover all that Fort Wayne has to offer on your next weekend getaway. Enjoy!
This post was originally published in June 2019 and has been updated.