In the city of Fort Wayne, Indiana the beauty of art is a part of city life. Discover a handful of galleries to explore in a day or two on your next visit to Fort Wayne, Indiana. Plus, make a day of your art exploration with additional activity and dining suggestions.
Get wrapped up devouring the world of views from artists from varying lifestyles with these Fort Wayne art galleries.
The Best Art Galleries in Fort Wayne, Indiana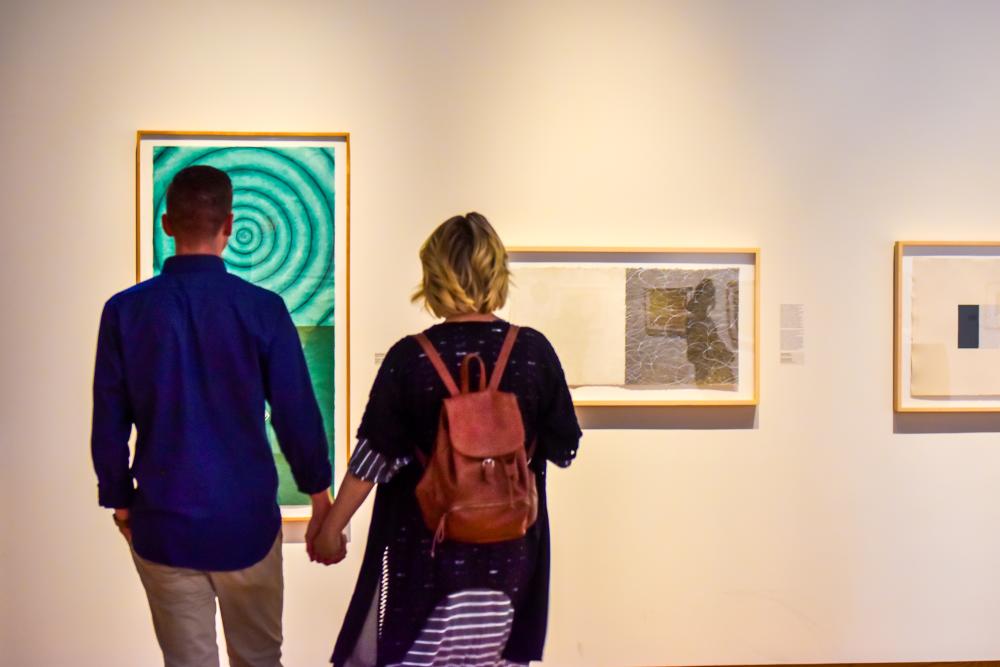 Fort Wayne Museum of Art
The Fort Wayne Museum of Art hubs exhibitions that change every few months, providing visitors new experiences. The Museum of Art is located amidst a corner of prime art stations such as Artlink, which showcases upcoming artists, and Arts United Center for those who would love to enjoy performance art. In case you become peckish for a meal, a quick walk down the street and around the corner, one could enjoy a meal from The Hoppy Gnome.
Northside Galleries
A quick drive up the town, you will find Northside Galleries with its presentation of traditional painting to photography. After viewing the pieces, you can drive up and around the corner to Rhapsody Art Gallery and Studio. The fairly new gallery stands on its own with the youthful owners that provide charming paintings as well as music classes for those interested.
University of Saint Francis School of Creative Arts
Towards the Southwest area, the University of Saint Francis School of Creative Arts lodges five galleries that you could get swept in. Each gallery has a niche for available for those with eclectic taste. Not far is the Orchard Gallery that has various exquisite art created by local artists.  The splendor of creativity in Fort Wayne showcased by our very own.
With a hunger of exploration and adventure, Fort Wayne, Indiana can provide any visitor a chance to feed it. It may take a day or two but the best adventures are worth it!
This post was originally published in December 2018. Last updated April 2021.