(This is the third installment in a
four-part series
showcasing the many parks found in Fort Wayne and Allen County. Today's focus is on city parks located in the south and southwest areas of the city, and maintained and operated by the Fort Wayne Parks & Recreation.)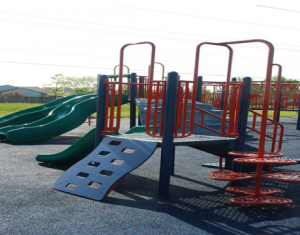 Tillman Park
contains many popular amenities for visitors including the Stewart McMillen Tennis Center. This 70 acre green space located on the city's far south side was established in 1966 and also features baseball diamonds, a natural open space, picnic areas, a playground and easy access to the Rivergreenway paved trail system. Soccer fields are also available on site for children's and adult leagues alike. Tillman Park is located at 600 Tillman Road and covers 70 acres.
Foster Park
, founded in 1912, is one of Fort Wayne's most unique green spaces. Featuring tennis courts and access to the Rivergreenway -- you'll find amenities for nearly any activity available here. The park extends along a portion of the St. Mary's River. Additionally, pavilions, Foster Golf Course, playgrounds and a floral area fill this park. A replica of Abraham Lincoln's birth cabin is also on-site. Foster Park, which encompasses 255 acres, is located at 3900 Old Mill Road.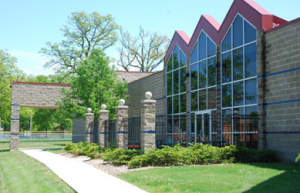 Weisser Park
has a rich history, spanning more than 100 years and making it a Legacy Park. The land here was first purchased more than a century ago for about $10,000. Originally only 15 acres, the park later grew to 20 acres. On-site visitors can find baseball diamonds, basketball courts, picnic areas, a playground, recreation center, tennis courts and more. Weisser Park is best known for the beauty it showcases in its natural wooded areas. Weisser Park is located at 3000 Hanna Street, in the heart of the city's south side.
McMillen Park
was founded in 1937 and once hosted the city's annual fireworks show and a gathering to dispose of holiday evergreens. Today this unique area still features admirable amenities including ice skating, McMillen Golf Course, soccer fields, tennis courts, playgrounds and a ball diamond -- making it friendly to a variety of sports. In the summer, McMillen Park also is the home of one of the city's public pools. McMillen Park is located at 3900 Hessen Cassel Road, near the intersection at Oxford Street. (
Fort Wayne
and
Allen County
are home to approximately 90 parks, encompassing more than 2,800 acres of land. A dozen of these are Legacy Parks, a term coined to signify a park that has been established for 100 years or more. For more information on the parks featured here, and others,
visit the Fort Wayne Parks & Recreation online
and begin planning your next outdoor excursion.)