(This is the fourth installment in a
four-part series
showcasing the many parks found in Fort Wayne and Allen County. Today's focus is on parks that are a part of the Allen County Parks system.)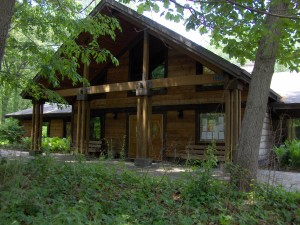 Fox Island County Park
is the largest park in Allen County, featuring 605 acres. Of those acres, 270 are part of a State Nature Preserve, created to protect an area filled with unique plants, animals and geographic features. This park is known for animal sightings, its natural marshland, seasonal ponds, sand dunes and wetland forest. Marked trails allow visitors to take in the splendor of this area. Grills, picnic areas, shelters and more are also on-site. Fox Island County Park is located at 7324 Yohne Road.
Cook's Landing County Park
is a smaller but unique green space located near Cedar Creek, a state-designed scenic river. Both canoe boats and fishing are available here. There is also an open shelter on site, picnic areas and woodlands. Cook's Landing County Park is located on the county's north side near the corner of Coldwater and Shoaff roads.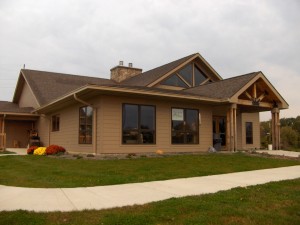 Metea County Park
features 250 acres of green space in the north central portion of the county near Leo-Cedarville. Among those acres is the Meno-aki State Nature Preserve. At this park, experience nature at it's heart - from hearing birds sing, to the sound of chirping crickets. Amenities on site include five miles of trails, woodlands, wetlands, picnic and campfire areas, a lake with a swimming beach in the summer and more. Metea County Park is located at 8401 Union Chapel Road.
Payton County Park
features a mix of open fields, woodlands, and wetlands. A feeling of solitude and quietness are common hear as visitors explore the rural countryside. This park also has several miles of hiking trails through 40 acres of forest, field and wetland areas. Additional amenities on-site include a picnic shelter, small pond, picnic areas and grills. Payton County Park is located at 13928 Dunton Road, on the county's far north side, between Hathaway and Gump roads. (
Fort Wayne
and
Allen County
are home to approximately 90 parks, encompassing more than 2,800 acres of land. A dozen of these are Legacy Parks, a term coined to signify a park that has been established for 100 years or more. For more information on the parks featured here, and others,
visit the Fort Wayne Parks & Recreation online
and begin planning your next outdoor excursion.)