Since coming on to the scene just a couple of short years ago, food trucks and Fort Wayne have gone hand in hand like peanut butter and jelly. It seems that once you try your first bite of food truck food you're addicted, and each new and unique truck that makes its debut in the Fort Wayne food scene is a must-try! This is evident by the huge following our local food trucks seem to have, culminating in a one-stop festival celebrating all things food truck related - Foodstock 2015!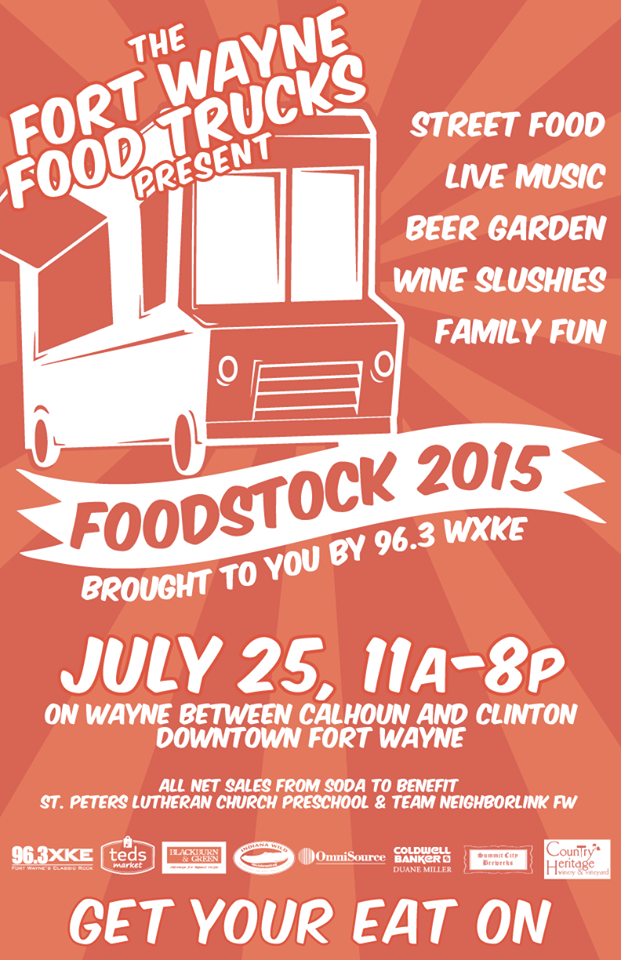 Foodstock, which began as a small festival to help local food trucks gain some recognition, has grown each and every year since the first foodie festival in 2012 - and it doesn't show signs of stopping! Foodstock has quickly joined the ranks of can't-miss Fort Wayne summer festivals, and attracts hundreds of people to downtown Fort Wayne to enjoy the delicious eats. Not only will you have the chance to try many of Fort Wayne's best food trucks in one place, there will also be fun and entertainment all day long! Enjoy a cold brew with your food truck creations in the beer garden, and enjoy the sounds of local bands all day long! This event is also family-friendly, so bring the kids downtown with big appetities!
This year's participating food trucks are:
Affine Food Truck - Fresh and local meat and produce creations.
Bravas - Gourmet hot dogs and sausages.
The Girl of Sandwich - Specialty sandwiches.
Jimmy Rays Bar-B-Que and Custom Catering - Locally made bbq.
PizzaBomba - Gourmet New York style pizza.
Pizza Diva - Wood fired pizza.
Ragin' Cajun Food Truck - Cajun creations.
Sol Kitchen Food Truck & Getaway Grill - Worldly street food.
Spicer's Food Truck - Fresh food with fresh ideas.
Vietnummy - Bánh mì and Vietnamese fusion food.
Whip & Chill - Ice cream and Hawaiian shaved ice frozen treats.
Who Cut The Cheese? - Gourmet grilled cheese.
Wise Guys Ice - Shaved ice treats.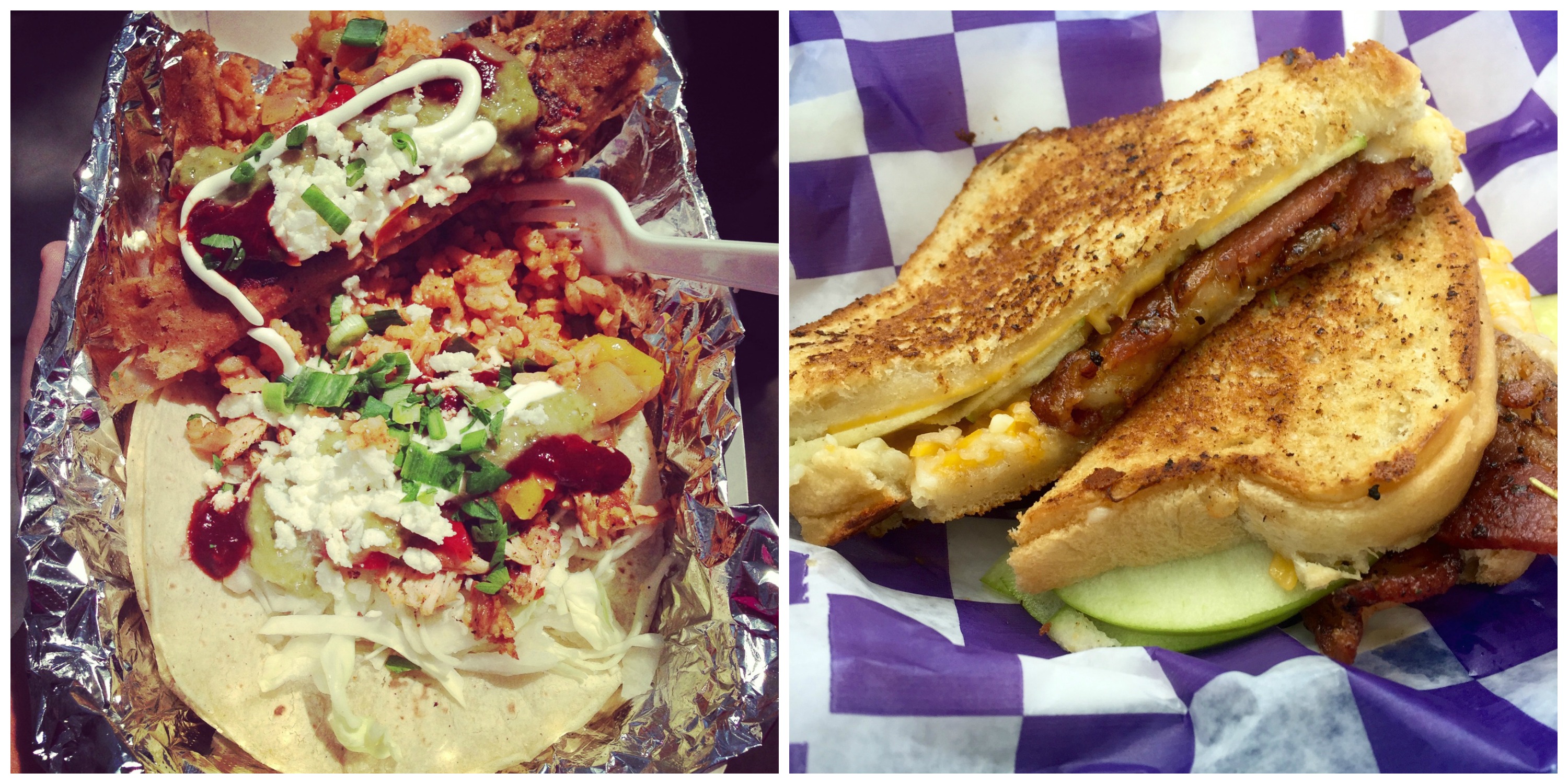 Personally, I am a HUGE fan of veteran food truck Bravas. Their Snoop Dog is probably in the top 5 foods I have ever eaten, and as I am typing this I am craving the delicious bacon and gouda cheese the rests atop this hot dog! Who Cut the Cheese? has emerged as my new new food truck favorite with their creative cheesey concoctions. One I have yet to try is PizzaBomba, and I think Foodstock may be just the place to give their heavenly looking pizza pies a try!

Foodstock takes place on Saturday, July 25, 2015 at the Indiana Michigan Power Center (110 E Wayne St, Fort Wayne, IN 46802) in downtown Fort Wayne. The event will run from 11am-8pm, with food and entertainment going all day long! This great (and yummy) event is put on by Fort Wayne Food Trucks, Inc.. You can find out more information about Foodstock on Facebook, or at Visit Fort Wayne.