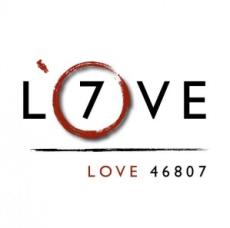 "If you haven't lived or worked on the south side of Fort Wayne, you might get the idea it's a dangerous place." That's the lead-in to a fantastic piece written about the 46807 recently in The Journal-Gazette.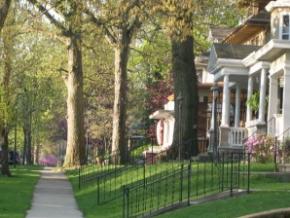 46807 is located in south-central Fort Wayne. Its boundaries are roughly between Creighton Avenue and Tillman Road, west of South Calhoun Street and east of the St. Marys River. Those of us who live in the 46807 don't need to be convinced of its charms, but sometimes others need a little reminder of just how fantastic this little slice of Fort Wayne is. 46807 is more than a ZIP code. It's a group of people that is arguably more diverse than what you'll find elsewhere in the city. It's neighbors, neighborhood businesses, historic homes, parks, theaters and art galleries. It's front porch evenings, community gardens and community involvement.
Most of all, it's people with love for one another and the place they call home.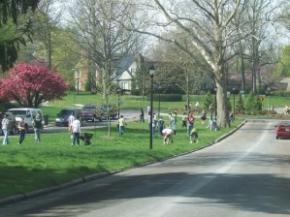 In the late 1800s/early 1900s, the area that is now the 46807 was THE place to live in Fort Wayne. It's the site of the first planned neighborhood in the city, Williams Woodland Park, and is also home to many other historic neighborhoods, including South Wayne, Oakdale,  Foster Park, Southwood Park and West Rudisill. So, what else can you find in the 46807? Where to begin? Here are just a few of the highlights:
Foster Park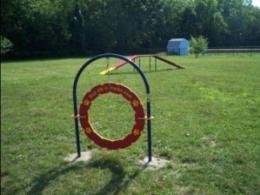 Located at 3900 Old Mill Road, Foster Park was donated to Fort Wayne in 1912 by  Samuel and Colonel David N. Foster and their families. The park is next to the St. Marys River, and is a beautiful 255 acres, including a golf course, bridal glen, walking trail, playground, community pavilion and a replica of the cabin where Abraham Lincoln was born. Foster Park also includes baseball diamonds, soccer fields and last, but not least, an area designated as Pawster Park, which is just for your four-legged friends. Foster Park also has access to the Rivergreenway.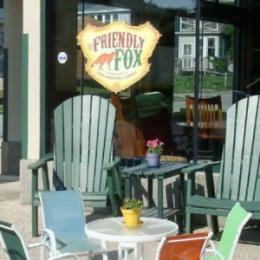 The Friendly Fox Located at 4001 South Wayne Avenue, The Friendly Fox bills itself as the "social hub of Southwood Park." It is a family-owned, family-operated coffee shop and restaurant, whose owners also live in the neighborhood. It's the perfect place to grab a cup of coffee with a friend, catch some live music, have a sandwich or catch up on some work. The atmosphere is warm and relaxed; you'll feel like you're in a friend's living room. "The place definitely stays true to their name. I love that it is so kid-friendly too. It floors me to be at a coffee house that makes egg rolls. I love you Friendly Fox!!!!!!!" (recent review)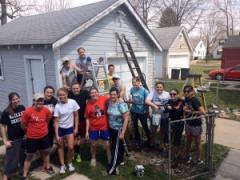 NeighborLink Fort Wayne Located at 2826 S. Calhoun Street, NeighborLink Fort Wayne is a non-profit that "invites Fort Wayne residents and organizations to seek free assistance from their neighbors, and invites Fort Wayne residents to join Volunteer project teams to provide free assistance."
NeighborLink's mission is practical, neighbor-to-neighbor expressions of God's love. 
Click here to read about one of their latest projects, where a neighbor in need received a hot water heater.
The Wunderkammer Company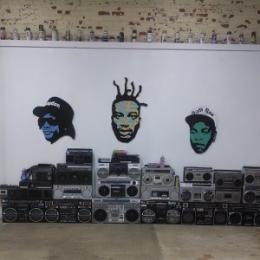 Located at 3402 Fairfield Avenue, The Wunderkammer Company "carefully curates exhibitions, educational programs, performances and special events that push boundaries, defy convention, spur conversations--and yes, sometimes court controversy." The Company's mission is to revitalize communities through contemporary art. Founded by Dan Swartz in 2013, Wunderkammer is located in the old Casa D'Angelo Restaurant building. There's a packed calendar of events and exhibitions. Check it out here!
La Margarita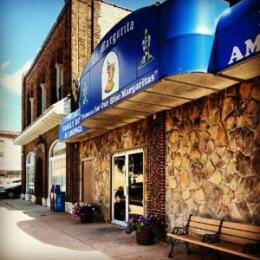 Located at 2713 S. Calhoun Street, La Margarita is arguably the best Mexican restaurant in Fort Wayne. You'll know you're there when you see the giant blue awning. The restaurant is locally-owned and operated by the Ochoa family, and it's known for its cuisine, including traditional Mexican fare, and its libations, namely the giant blue margarita.    
Big Brothers Big Sisters of Northeast Indiana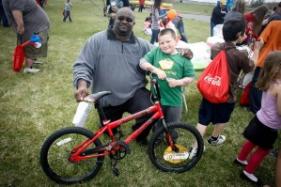 Located at 1005 W. Rudisill Blvd., Big Brothers Big Sisters of Northeast Indiana strives "to help children reach their potential through professionally supported, one-to-one relationships with measurable impact."
Big Brothers Big Sisters helps at-risk youth beat the odds by matching them with volunteer adult mentors in the community. The Fort Wayne headquarters serves Adams, Allen, DeKalb, Huntington, Kosciusko, LaGrange, Noble, Wells and Whitley Counties in Indiana and Branch, Hillsdale and St. Joseph counties in Michigan.
Click here for more information on becoming a volunteer.
As you can see, there are many things going on! The cherry on top is that the 46807 is just outside of downtown, meaning easy access to the Embassy, TinCaps, museums and more. It is urban living at its finest- historic homes nestled amongst a mature tree canopy with a view of the fireworks over Parkview Field. What could be better? I could go on and on. Maybe, being a resident, I'm a little biased toward the 07, but you should really come and visit and see for yourself! But whatever you do, remember, don't judge the south side until you've spent some time here. We promise you'll love it! Visit the 46807 Quality of Life Facebook page.