With just a few days left in the Canal Days countdown, New Haven is throwing together the last-minute details to make its 53
rd
festival one to remember!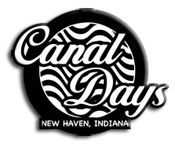 Past and present residents of the New Haven area, as well as visitors to the community, can enjoy an array of entertainment at the New Haven Canal Days, which kick off June 7 and run through June 11. Festival committee members have worked year-round to provide guests with some of their favorite Canal Days activities on the fun-filled Midway. Rides, food, arts and crafts and festival exhibits will be available for daily enjoyment from all visitors. This year's Canal Days will also be graced with special performances from the Janice Dyson Studio Dancers, The Brad Kelsey Band, Live 4 for 1, and Spike and the Bull Dogs. Singers should make sure to warm up their vocal chords for Wednesday night's Karaoke Competition finals and Open Singing, starting at 5:30 p.m. And festival-goers 21 and older can participate in the celebration's own unique version of the The Amazing Race, beginning at 4 p.m. on Saturday, June 11. A $30-per-team entry fee will give 20 groups the chance to snag a money and pizza-party prize.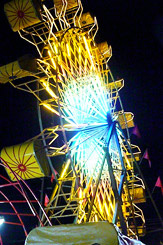 Saturday also means Kid's Day at the festival! Children can enjoy Midway attractions with a $12 wristband that will allow them access to rides from 12-4 p.m. or a $20 wristband for all-day fun! Make sure to mosey on over to New Haven next Tuesday through Saturday to make Canal Day's your new favorite summer tradition! Learn more at
www.newhavencanaldays.org
!