The holiday season is more than just bright lights and fabulous food. It's also a time to take stock of who we are as the year winds up. There's no better way to do that than to take in a play or movie with a message and there's no better script than that of It's a Wonderful Life at the beautiful First Presbyterian Theater.
Most of us know about the movie starring Jimmy Stewart and Donna Reed—it's a staple on a number of channels throughout the month of December. Nominated for five Academy Awards, including Best Picture, it's been recognized as #11 in the list of the 100 Best American Films ever made by the American Film Institute. AFI lists it as #1 on its list of most inspirational American films of all time.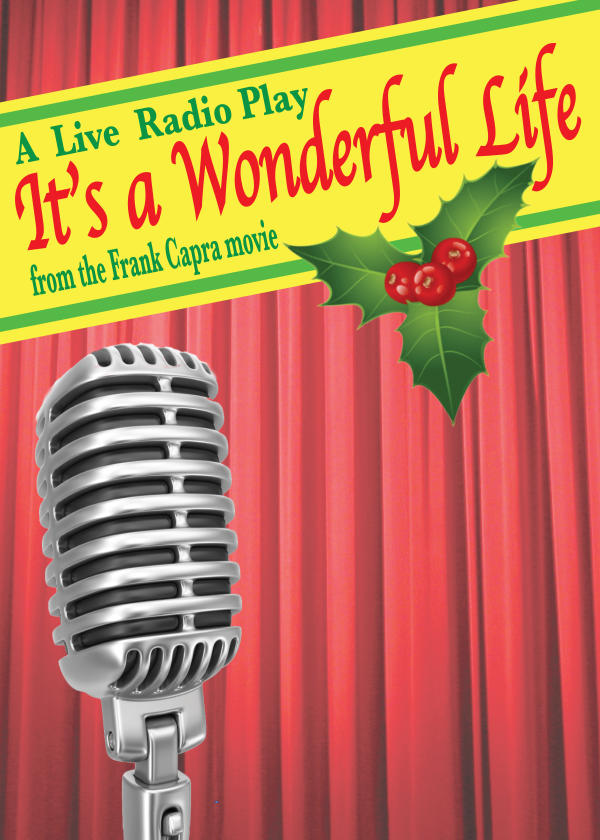 In addition to all that, It's a Wonderful Life has been adapted into a play done in the format of a 1940's radio show. You can see that play this December at the First Presbyterian Theater in Fort Wayne.
First Presbyterian, a local church, incorporates theater into the overall mission of the church.
"If it is true that art speaks to many more effectively than sermons or lectures or study courses or fellowship circles, then it may also be true that, for many, artistic expression is the most natural and eloquent mode of speaking about the meaning of their faith."*
According to Thom Hofrichter, managing artistic director, adapting this movie to a play set in a radio station is not a first by First Presbyterian. "There are several radio adaptations of the play on the market. I wanted to do our own original adaptation though, bring in some Fort Wayne flavor, and references that people who live here would relate to. It was written in 1943, when radio was still king. So it makes sense to do a radio version of the script. I find that the dialogue in the sentiment holds very nicely as a radio piece," says Hofrichter.
"For me, It's a Wonderful Life is the story of a man, George Bailey, who is willing to sacrifice himself for the good of others. So in many ways George Bailey is a Christian archetype. Although I'm not arguing he is sinless like Christ, his journey does remind me of the idea that our communities are stronger, better, more loving and richer when we put others in front of our own petty wants. This seems an important message, especially at Christmas time."
It's a Wonderful Life will be performed December 1-4, 10-11, 17-18. The play will feature live sound effects and holiday carols. While older children will likely enjoy the production, those under 10 may find it a bit "over their heads". Ticketing information is available on FirstPres-FW.org. The theater is intimate but not cramped and the quality of their productions always outstanding.
First Presbyterian Theater is located in the church at the corner of Ewing and Wayne in downtown Fort Wayne, across the street from the Allen County Public Library's main branch. Downtown Fort Wayne has a number of historic churches and Advent is always a good time to take in a Sunday service. The theater's location in downtown and proximity to hotels and restaurants help to create a weekend of ease as you can park your car and walk to other holiday themed events such as the Festival of Gingerbread, the 12 Days of Christmas Exhibit, as well as great shopping at a number of entities. 
*Sited from the First Presbyterian Theater Website