A deep love of coffee and the desire to create a community 'hang out' destination inspired Paul and Cyndi Demaree to open Firefly Coffee House more than ten years ago at 3523 N. Anthony Blvd.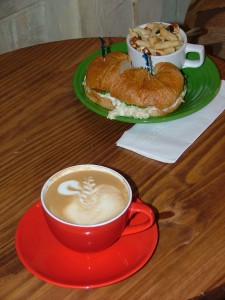 One of Fort Wayne's favorite coffee shops, the Firefly serves the typical coffee drinks, fresh squeezed lemonade during the summer months, and delicious smoothies, as well as other breakfast fare. Salads and sandwiches are offered from 10:30 a.m. – 7:00 p.m. and new wrap choices this summer include the spicy Thai Peanut, chipotle ranch, BLT, egg salad, and the Greek wrap. Salad additions include the spicy Thai ranch, chipotle ranch, Greek, Asian and Cobb. Baked goods adorn the front counter and there are even some luscious looking options for those with gluten intolerance. The shop also offers soy options on most coffee drinks.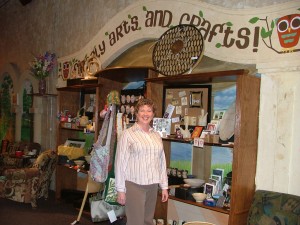 The venue has evolved into a gathering place for friends, families and students, which Cyndi said is just great. She calls the Firefly the "third place," which translates into neither the home nor the office, but a neutral place where people gather to work and chat. With free Wifi, a semi-private alcove with comfortable seating, and the proximity to downtown and local colleges, the Firefly has really filled this niche. And, you can shop while you eat at the Firefly! Enjoy the vast display of handmade items from local artisans displayed in the shop, and maybe find a treasure to take back home. Hours of operation are 6:30 a.m. – 8 p.m. Monday to Friday, 7 a.m. – 8 p.m. Saturday and 8 a.m. – 8 p.m. on Sunday. For more information, visit the web site at
www.fireflycoffeehousefw.com
or call 260-373-0505.