With more and more easy to access tools like Ancestry.com, delving into family history is becoming a popular past time. There is a network now for people from all over the world to share what they've learned, and then potentially even connect with long lost relatives. It is no longer a niche hobby, and Americans are discovering in bulk what a great hobby ancestry can be. Don't believe me? Try it for yourself!  And what better place to try it out than the largest public genealogy library in the nation, the Allen County Public Library?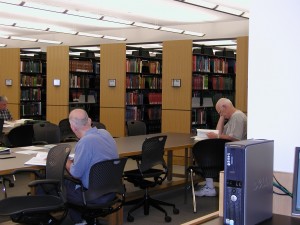 The Main branch of the library on Library Plaza in downtown Fort Wayne houses the second largest collection of materials in the country. Not only does the library have all the materials you will need, they also have professionals there to assist you. It can be difficult to know where to begin or how to use the equipment, but don't let that stop you. If you get tripped up at any point, the staff is more than willing to help. As part of their collection, the library has a microtext catalog, family bible records, military heritage, Indiana and other state resources, family resources, and community albums. That is just a smattering of the documents they have available. In addition, there are a number of African American and Native American resources. One of the best parts of the library's genealogy lab is their subscription to many of the different internet databases. Visitors can use the Ancestry.com resources, for instance, at the library at no cost to them. While resources abound, computers do not and have a tendency to fill up quickly. You may have to wait for your chance at the screen, but there is plenty to keep you occupied until then. I would recommend getting there early right when they open, or waiting until a little before closing on a weeknights, as those tend to be times with less frequent traffic.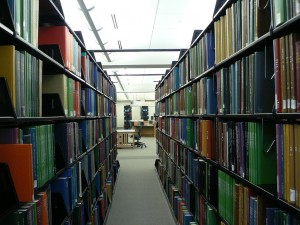 James Baldwin once said, "If you know whence you came, there are absolutely no limitations to where you can go." Genealogy really is worth a try and is a great way to spend a rainy day or get a break from the summer heat. Check it out and see what interesting things you can find out about your family.