Please Note: This post is for the 2012 event. For the latest event, please visit our Calendar of Events.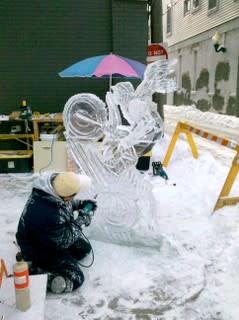 The mission of the Fort Wayne Parks & Recreation Department is to provide positive opportunities for leisure time. Which means fun, right? Why would anyone want to waste their leisure time on anything that isn't fun? In the past, most of the fun we provided took place in the summer, but we're changing that up this year and partnering with some friends to throw a huge family-friendly bash called Winterval - Saturday, January 28th in downtown Fort Wayne!
And, all day long, professional carvers will create ice sculptures before your eyes in front of the Community Center, the Botanical Conservatory, Parkview Field and on the Arts United Plaza. Did you know that there's a National Ice Carving Association and ice carving competitions all over the world? Carvers spend years perfecting their craft. Some of the masters can whittle out a work of art in ten minutes, but most single block carvings take 30 – 45 minutes, depending upon the weather and the intricate details of the art. These performers work with 300 pound blocks of ice! The ice blocks are made with purified water to give them strength and good light transmission qualities. Carvers use electric chain saws and grinders to establish a rough shape for the ice and some even "weld" several of these cumbersome blocks of ice together to create their masterpieces. In between ice carving demos, step inside one of our many downtown Winterval sites to thaw out. The Botanical Conservatory invites you to experience "Down on the Fisher-Price Farm". Children can play at gathering eggs, milking the cow, churning butter, making pies, hanging the wash, and tending the garden while Mom and Dad experience the sweet smell of fresh earth and growing plants. Warm up inside Science Central while learning about the Ice Age. At the Atlatl toss, children will explore how primitive people hunted for food. Guests will also have the opportunity to make Glacial Gak (A.K.A.Slime) and enjoy tasty Liquid Nitrogen Ice Cream! The Community Center is hosting a free magical winter carnival. There will be games, snow crafts and yummy treats. And when you're warmed up, step outside again for a whimsical horse-drawn carriage ride. Travel back in time and experience a winter with the French of Fort Miamies during Novelle Annee at Historic Fort Wayne. French military, civilians and local Native Americans will recreate the daily life at a fort on the frontier.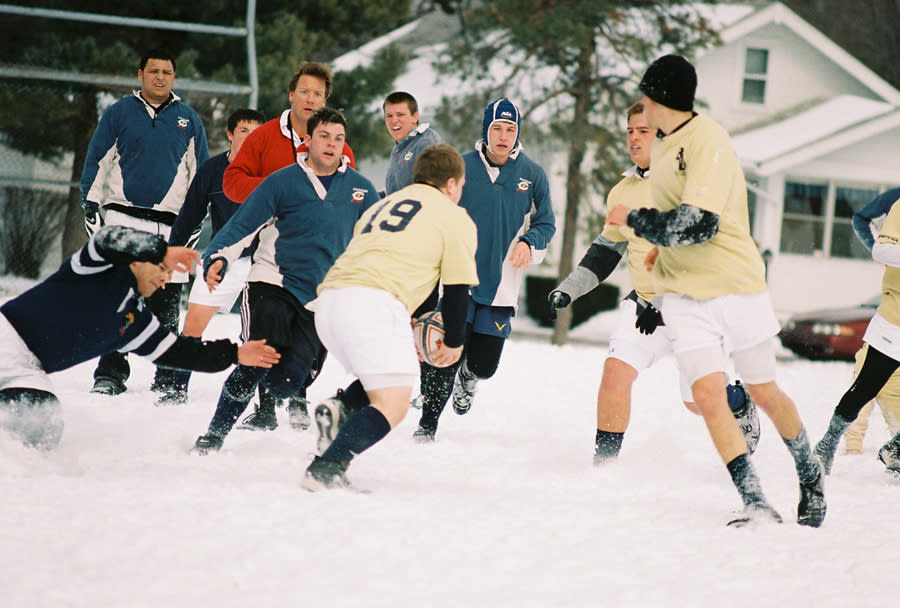 Demonstrations will include mail call, drilling, scouting the area, cooking and sewing. Rain, snow or shine, the Winterval fun will go on! For much more information about Winterval, visit www.fortwayneparks.org.