Lily's Take on a Walk in Headwaters Park
I saw her puttering around on bringfido.com and knew I would have to intervene. I mean, really, who needs an online canine concierge when you can have all kinds of cheap weekend fun right here in Fort Wayne. I distracted her away from the computer with my 19 pounds of mutt cuteness and knew she would conclude that a trip downtown to Headwaters Park for a pleasant Saturday morning walk would be a great break for both of us. 
After all, Headwaters Park has lots of options for the four-legged and two-legged alike. The use and focus on water is beautiful. It is safe and clean. There are activities other than walking. When I don't have her attached to her leash, my person loves biking, and this is an ideal spot for it. And the best part is that the park is free! 
The Water
Neatly manicured grassy areas and lovely bushes surround fountains that are among my favorite spots downtown. My person is always careful to keep me on my leash so that my extreme joy with the world does not rain on anyone else's parade, but I bet it would be lots of fun to run through the dancing water!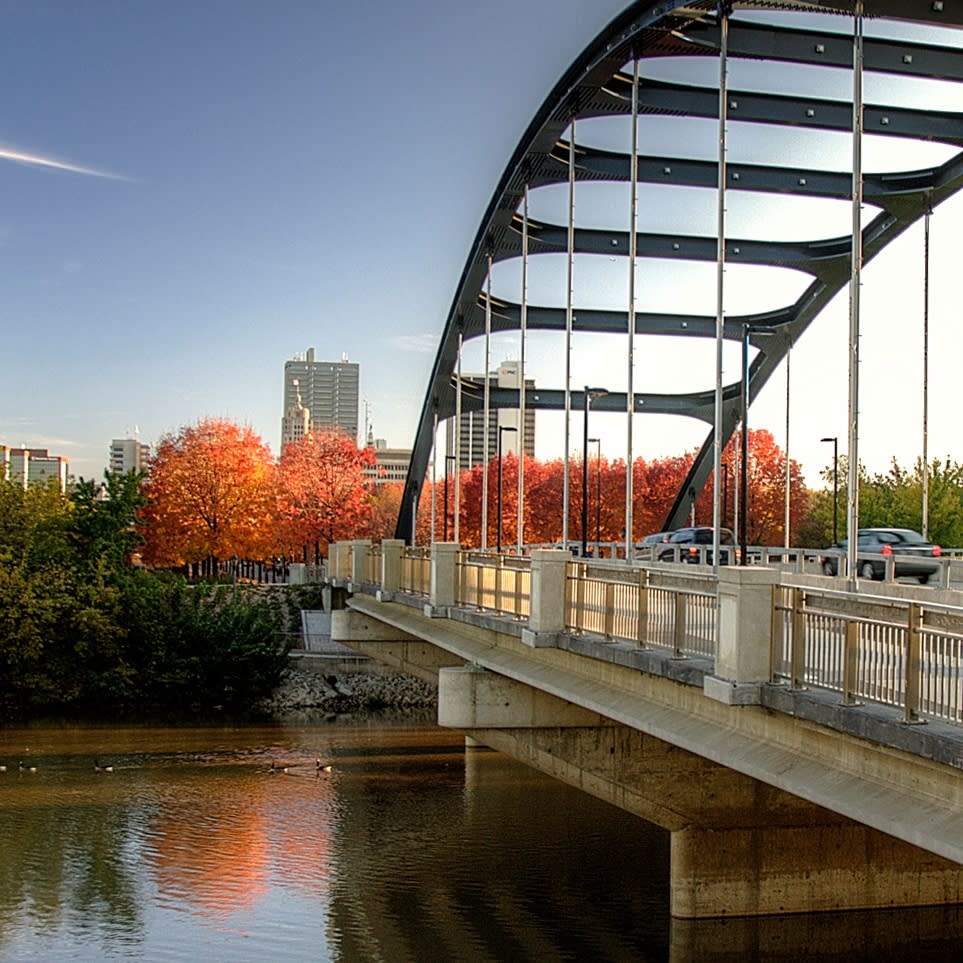 Giving deeper social meaning to our walk, I always like a trip to the Dr. Martin Luther King, Jr. Memorial Bridge over the St. Mary's River. A beautiful structure, I especially like watching the lighting changes it makes when the sun is not showing off its stature.
Safe and Clean
Low to the ground, I excel at finding garbage, leftovers, and general messiness when it is to be had. My person was so happy to not need to take anything away from me; there simply was no junk to be seen. Lots of folks clearly work many hours to keep the park in tip-top shape. Maintenance is not the only thing we saw. Friendly police officers and medical types were around for a local event. We felt safe, but not watched.

More Than Walking
For those rare instances when my person lets me nap and ventures out on her own, ample opportunities abound to keep her busy with fun things to do. She loves to ride her bike, and Headwaters and the adjoining Rivergreenway are fantastic outlets for that.
On the morning of our walk, some folks were stretching their legs in a different way, doing yoga. I thought it ironic that they were in the downward dog pose when we wandered by, but their activity was definitely more organized than the practice my person tried this morning on her own. I should let her go join the fun soon.
Discover some of the current events taking place at Headwaters Park! With this information in paw, you can decide when to take your person to a pleasant, relaxing spot right here in Fort Wayne!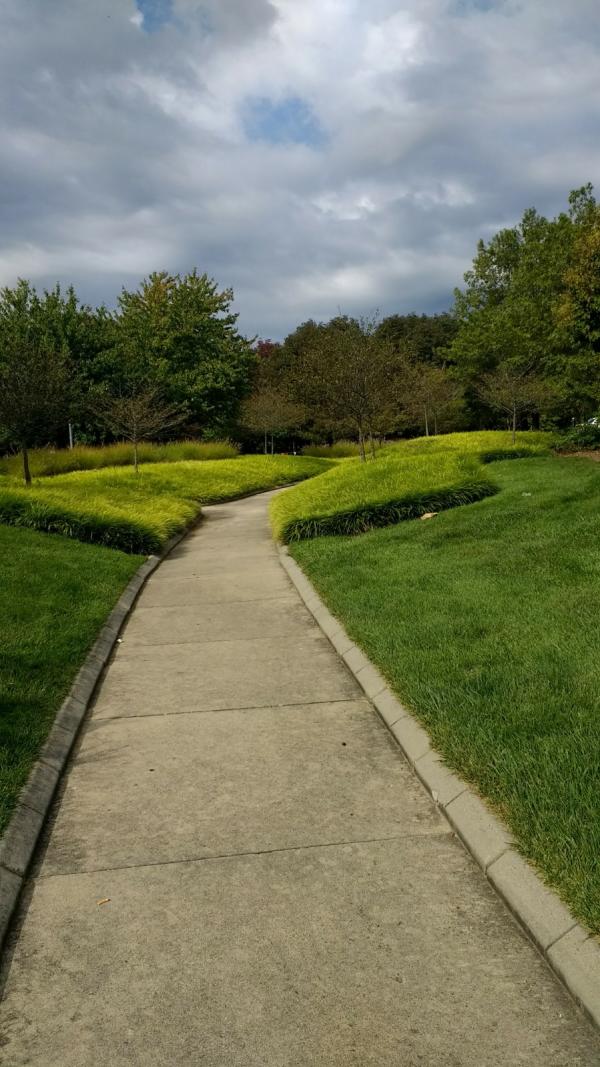 *an account of Lily's experience in Headwaters Park in Fort Wayne, Indiana!