Fort Wayne, Indiana is a city that is constantly buzzing with excitement. From our up-and-coming riverfront to our weekly festivals, Fort Wayne is home to countless events that entice the whole family.
Can't decide when to visit? The weekend of June 9 especially is packed full of fun activities that it will be hard to decide what to do next!
When to Visit Fort Wayne, Indiana!
Your plate will be full of food and activities at any one of our many festivals. Taste the cultural delicacies at Germanfest, classic carnival treats at New Haven Canal Days, and the food of local eateries at Blocknobben Marketplace at the Hobnobben Film Festival.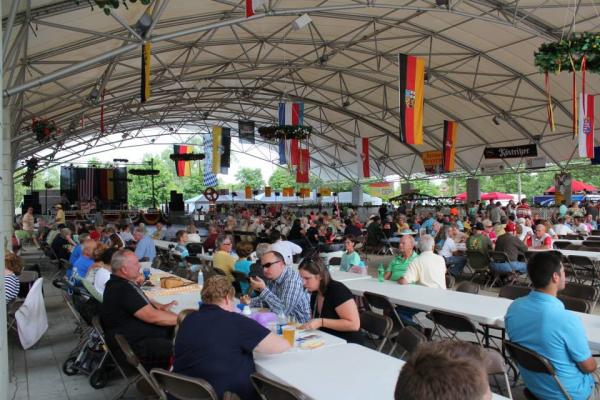 After you polish off your last dish, make sure to enter the free grape stomping contest to take home the winning trophy or pick your favorite pooch to win the National Weiner Dog Race Finals at Germanfest. Art lovers should make sure to visit the 3rd annual Hobnobben Film Festival Film Festival to preview hand-picked international films and meet the filmmakers themselves for a weekend that will challenge your mind and fill your soul.
If you're looking for even more things to do this weekend, grab the whole family and head to Parkview field for good ol' American fun at a Fort Wayne TinCaps game Friday and Saturday! Lawn seats start at just $6, and there are always spectacular firework shows to finish off the games.
Experience our local history with a reenactment of the Siege of Fort Wayne at The Old Fort. This battle during the War of 1812 played a critical role in our nation's history and the experienced actors will let you catch a glimpse of it first-hand.
Finally, make sure to head over to Guldlin Park to take part in the 3rd annual Pedal, Paddle, and Play. This event will let you celebrate and explore our great city with an exciting scavenger hunt around Fort Wayne for a chance to win $1000s in prizes while making lifelong memories.
Along with these incredible events, our weekly farmers markets, art exhibits, concerts and more will be sure to entertain everyone in the family.
Check out our full list of activities at VisitFortWayne.com to fill your itinerary, and create an unforgettable weekend in Fort Wayne, Indiana this summer!