When it's cold out, enjoying a wintertime treat is one of the best (and tastiest) ways to stay warm and toasty. Make your way through Fort Wayne's most delicious cold-weather sweets:
Hot Chocolate
Warm up to a Hot Chocolate with a dollop of whipped cream at locally-owned Higher Grounds Coffee House. There's a kiddie version, too. The brew house also offers several specialty drinks to satisfy every holiday taste craving like White Chocolate, Caramel Apple, Cinnamon Roll, Peppermint Patty and Almond Joy.
8830 Coldwater Rd.,
Fort Wayne, IN
Cinnamon Roll
Indulge in Pembroke Bakery & Café's sticky gooey dream of a cinnamon roll. A newcomer to Fort Wayne, the bakery serves up a variety of all of your favorite baked goods and specialty items with a unique healthy flair. Those with food allergies can also find many vegan (egg and dairy-free) and gluten-free items as well.
300 E. Main Street (Auer Center for Arts and Culture), 
Fort Wayne, IN
Apple Cider
Delight in a hot apple cider at The Bean Café & Tea House. The cider's texture is a bit thicker than most and their secret ingredient (butterscotch) gives it a kick of tartness. Ask for a drizzle of caramel. Another must try is their S'more Latte – chocolate, gingerbread and toasted marshmallow.
1008 N. Wells Street, 
Fort Wayne, IN 
Peppermint
Refresh with a mug of the Dash-In's new Peppermint Bark Mocha. It's a heavenly swirl of white and dark chocolate, milk, espresso and a white chocolate peppermint topping.
814 S. Calhoun Street, 
Fort Wayne, IN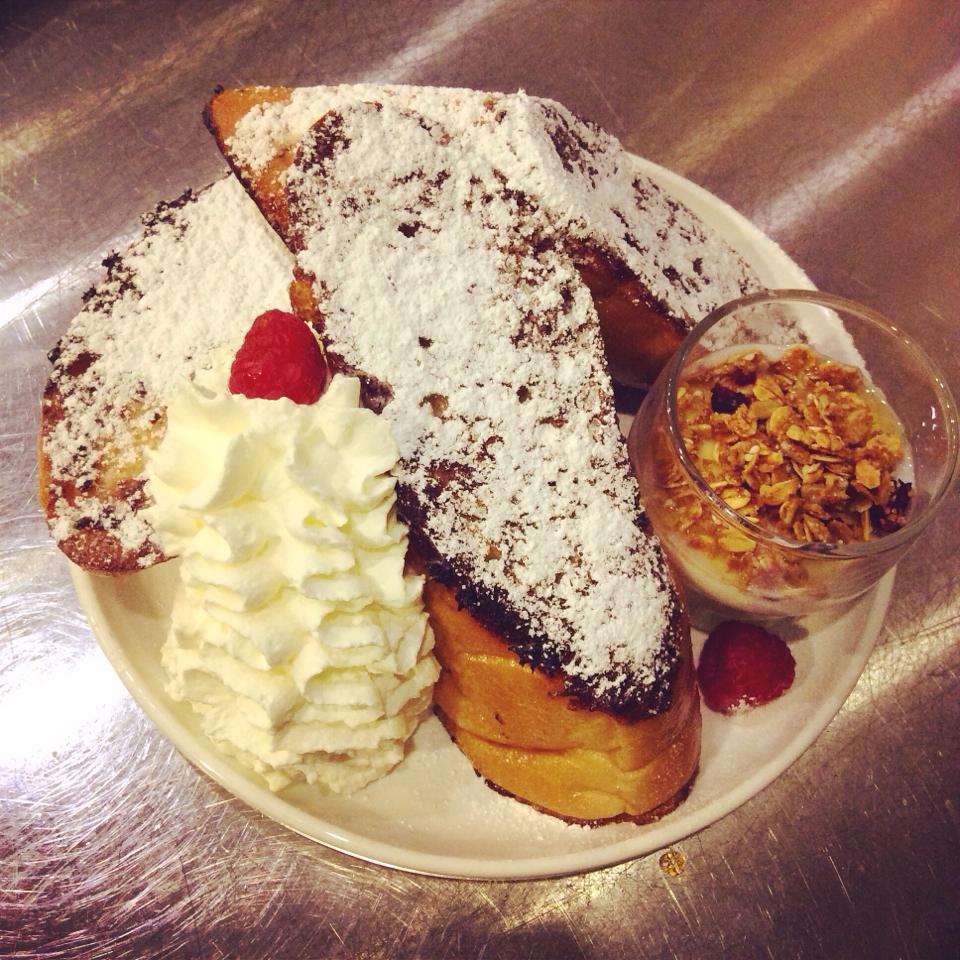 Creme Brulee French Toast
Enjoy a dessert in breakfast form at Fortezza Coffee with their Creme Brulee French Toast. The four fluffy pieces of heaven will surely satisfy any sweet-tooth and bring you back to Fortezza many times. And try one of their signature drinks for a nice start to the morning!
819 S. Calhoun St.
Fort Wayne, IN
 
These are just a few of my favorites, what are some of yours?