It might be fair to say that Fort Wayne runs on a steady liquid caffeine diet. There's a lot going on, so that's understandable, right? Local coffee shops continue to pop up all over town, and our locals love them. If you're looking to try out some Fort Wayne favorite coffee brews, we've got a list of our top 4 favorite Fort Wayne coffee shops for you!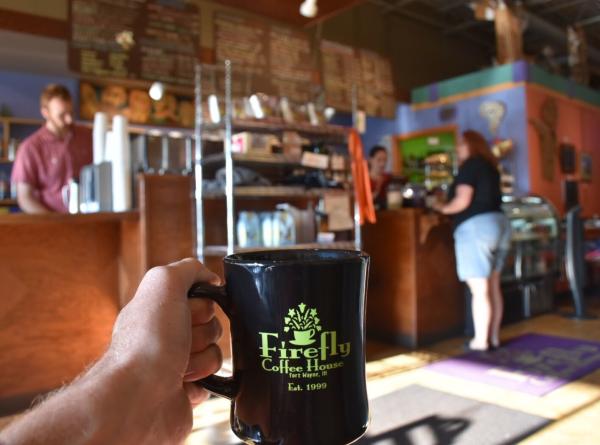 Firefly Coffee House: Located at 3523 North Anthony Blvd., Firefly opened 15 years ago with the intention of bringing owners Cyndi and Paul Demaree's "passion for exceptional coffee" to Fort Wayne. Their menu includes a wide variety of drinks like their signature Turtle Latte or Zebra Mocha made with Firefly's hand roasted beans. Firefly also offers a wide selection of sandwiches and homemade baked goods to satisfy any taste.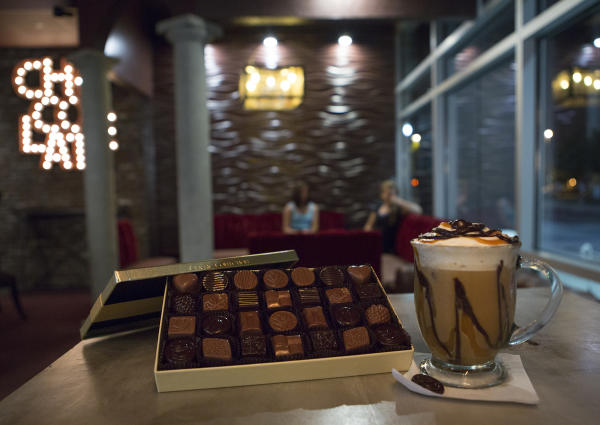 DeBrand Fine Chocolates: Their newest location in downtown Fort Wayne at 878 Harrison Street, DeBrand Fine Chocolates creates great coffee drinks that provide the perfect combination for an afternoon break or a nice evening stop for a sweet treat! Enjoy fun treats and drinks like cold brews and hot chocolate. There is something for everyone!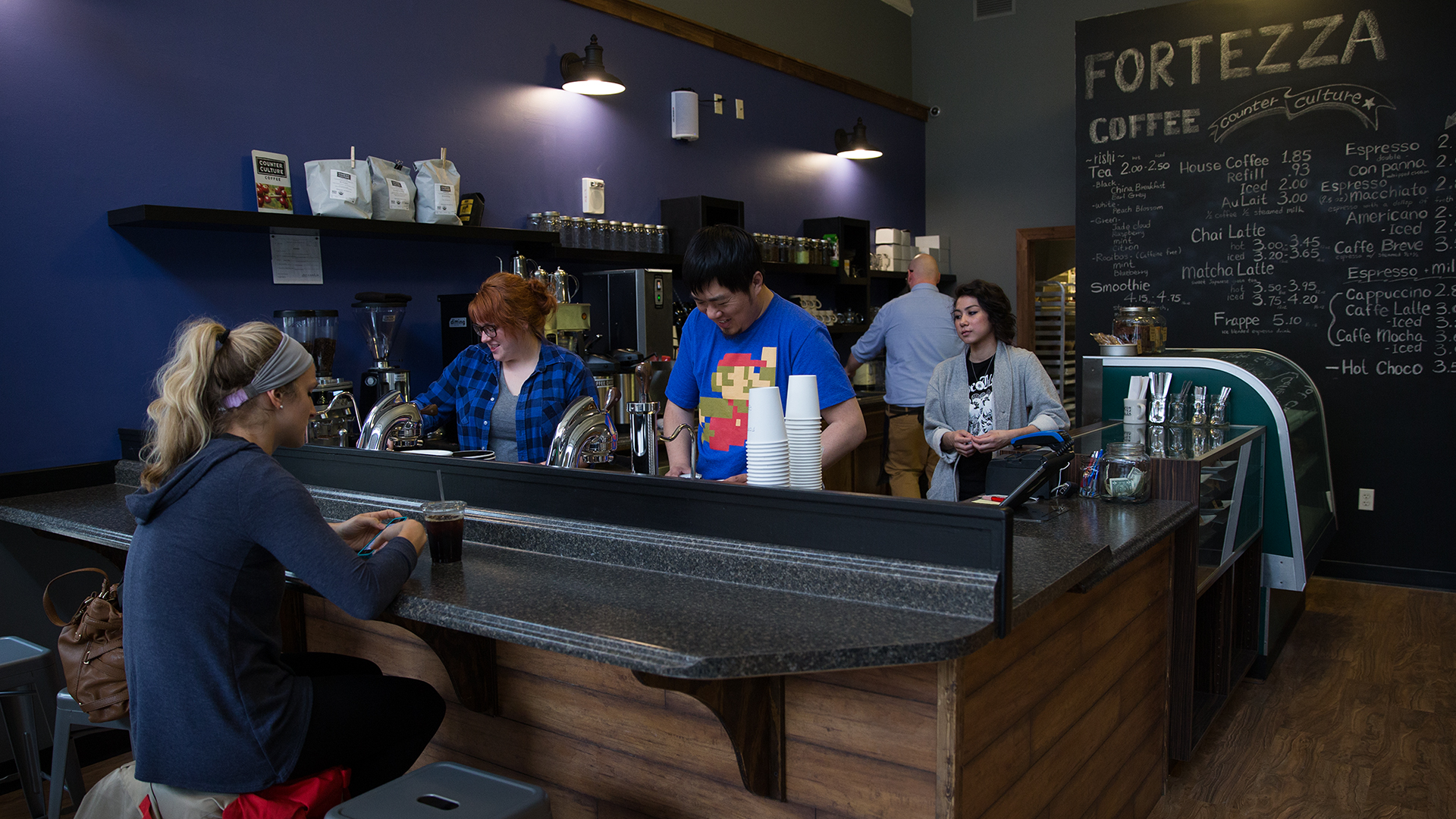 Fortezza Coffee: Opened its doors in April of 2014 with the intent of bringing "big city coffee culture" to Fort Wayne. Located right in the heart of downtown at 819 S. Calhoun St., what sets Fortezza apart from other shops in town is their focus on specialty drinks and alternative brewing techniques. Fortezza offers a tasty breakfast and brunch menu that goes perfectly with any drink choice.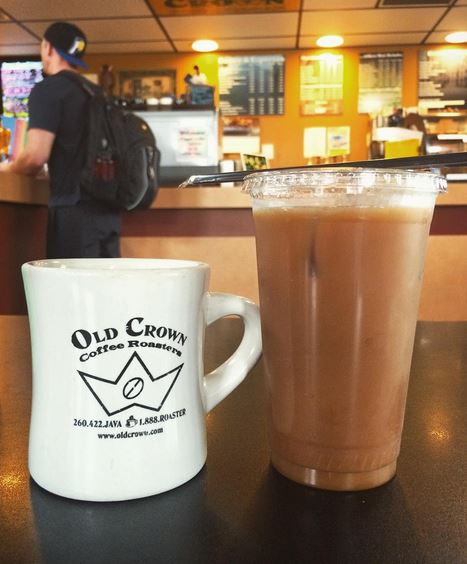 Old Crown Coffee Roasters: Old Crown opened in 1999 at 3417 North Anthony Blvd. and focused exclusively on coffee until 2009 where they expanded their menu to include beer, wine and spirits. They have an extensive lunch menu and late hours on Friday and Saturday to help quench any late night caffeine cravings you may have. Their selections include a number of different grounds you can buy by the bag, so wherever you go you take a little piece of Old Crown, and Fort Wayne, with you.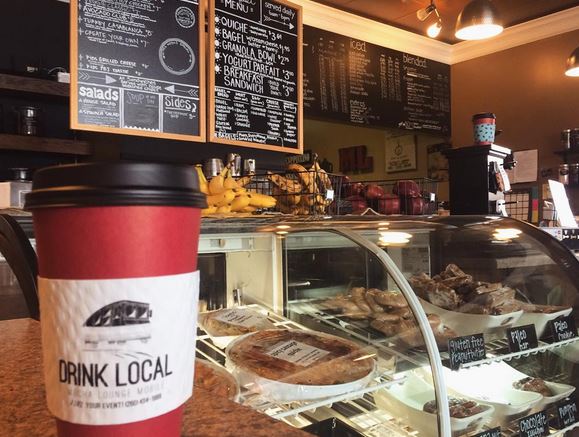 Mocha Lounge: Located just seven minutes west of downtown Fort Wayne, Mocha Lounge is the perfect meet up spot for longer coffee breaks, meetings and friendly gatherings. And that's not by accident. Mocha Lounge's cozy, relaxing environment entices patrons to enjoy one more cup of a warm latte, mocha or house blend. Breakfast and lunch items are available, too.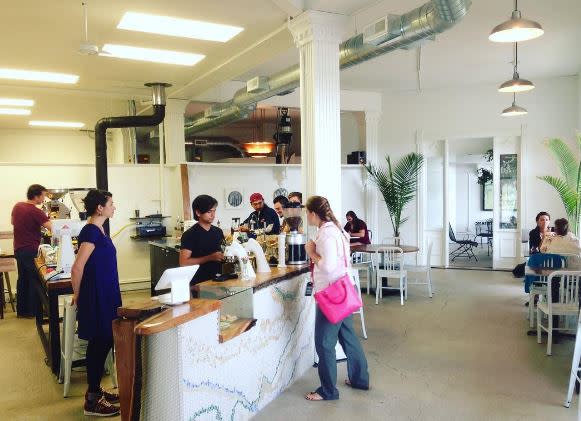 Conjure Coffee: just Northeast of downtown Fort Wayne near Lakeside Park, Conjure Coffee is offering an adorable cafe and roasting space! Enjoy a bright cup of coffee, and pastries and chocolates!
Whatever you're in town for, make sure to stop at one of our local coffee houses to get a taste of Fort Wayne!