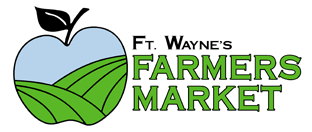 Typically the words "farmers market" conjure images of bountiful green harvests and warm, sunny days. While it may no longer be warm, the bounty is just as abundant this year as the Fort Wayne Farmers Market stays open during the winter! The Fort Wayne Farmers Market takes place from 9 a.m. to 1 p.m. on the first third Saturday of each month. The market is conveniently located downtown at Parkview Field, home to the Fort Wayne Tin Caps baseball team during baseball season. The winter market is located in the Lincoln Financial Event Center and parking is available in the lots near the field or in the adjoining parking garage if no special events are taking place.
Winter Market Dates (Market Hours: 9 a.m. to 1 p.m.) December 21 January 4 January 18 February 1: Includes cooking demo by Parkview chefs February 15 March 1 March 15: Includes cooking demo by Parkview chefs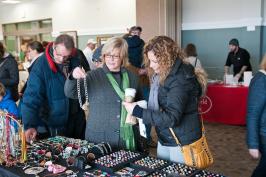 Vendors at the Fort Wayne Farmers Market offer items ranging from farm and garden food, home-based food, natural products and an array of local crafts. Food selections are also available for individuals with special dietary needs including vegan, vegetarian, paleo, gluten-free and sugar-free items. For more information visit the market online. "Buy Local, Buy Fresh." Insider Tip: Social media users take note, if you check in on Foursquare during your visit to the Fort Wayne Farmers Market you might find some special deals! The Indoor Winter Market runs through May. For more information check out the Fort Wayne Farmers Market's website, Facebook page, or Visit Fort Wayne!