The "farm to table" trend is in full swing in Fort Wayne thanks to
Fort Wayne Farmers Market
.  What began as a monthly farmer's market at Parkview Field is growing quickly. The first Saturday of each month, the market is held in the Lincoln Financial Event Center at Parkview Field in downtown Fort Wayne.  Starting in October 2013, the Indoor Winter Market will take place twice each month.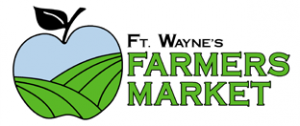 The market is a "producers-only" market.  This means that vendors are only selling what they or their employees make.  The goal of the market is to bring local, fresh goods to the Fort Wayne community.  In addition to food, the market also hosts art and crafts vendors although fewer in number than local food vendors.  Vendors include local produce farmers, local fry farms, bakeries, jewelry vendors, craft vendors, and soap vendors. The market is expanding rapidly with plans to offer farmers markets in various parts of the city almost daily during the summer.  Locations will include Parkview Region Medical Center on Tuesdays, New haven & One Summit Square on Wednesdays, Georgetown Square on Thursdays, Jefferson Pointe Mall of Fridays, and Downtown on Saturdays.  Also expanding is the Arts and Crafts Markets with similar locations but a slightly different schedule.  Upcoming events include April 6, May 4 and May 18. Be sure to check their
website
for the full event schedule.