As a "green" parent and blogger, I have a special place in my heart for organic farming. Our son has suffered from severe food allergies and intolerances since he was a baby. His skin was covered with eczema that caused frustration, anxiety and stress...but led us down a path that we would ultimately be grateful for.
When our son was just a baby he was diagnosed with food allergies. He not only has allergies to some, but also reacted to many that were "un-natural" and full of pesticides, chemicals and artificial ingredients. Our family developed a strong appreciation for organic foods - foods that were not sprayed with herbicides and pesticides and foods that were ultimately "healthier" for us all. Foods that came from Earth, not pre-packaged or factory farmed.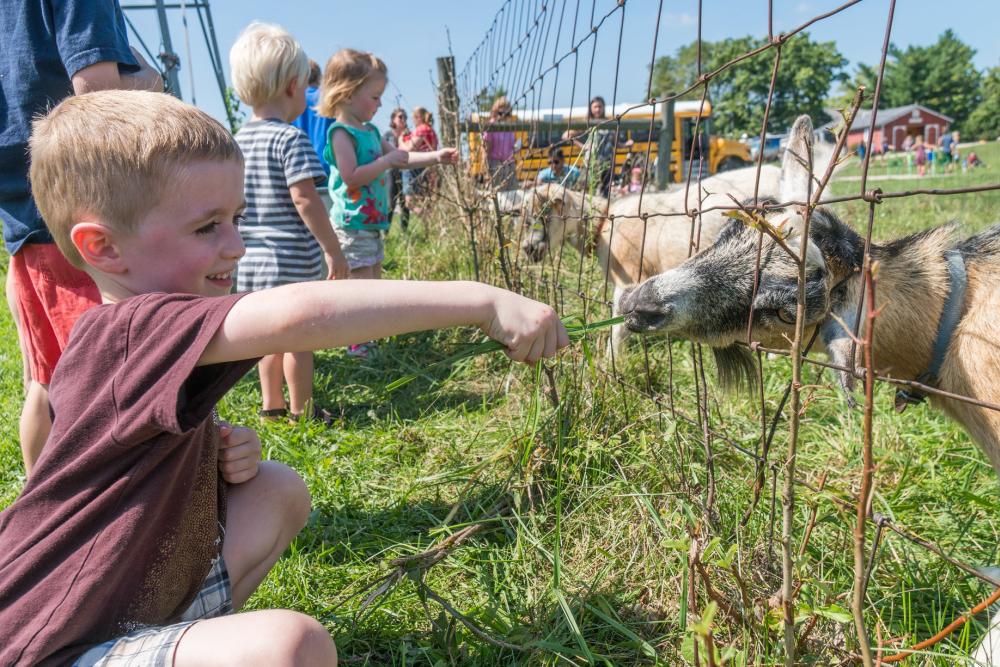 Discover Salomon Farm Park
Foods like the ones we can find at the wonderful Salomon Farms!  Salomon Farm was given to the city of Fort Wayne as a gracious gift from the Salomon family. Once a family farm, turned into a beautiful, historical working farm, the 170-acre park features demonstration plots using farming methods popular in the 1930's!
The farm has so much to offer including; small animals, organic (not sprayed or chemically altered) heirloom vegetables and herbs that are grown in the garden and 'tons of fun' special events and programs that are ideal for any family looking for good outdoor fun!
Just a few of these include:
Fall Harvest Festival
Fiber Arts Celebration
Farmin' Fun summer day camp
Workshops and Classes
...and of course their amazing selection of fresh produce and handmade soaps and lotions from area vendors from mid-June through mid-October!
Come see what this amazing local farm has to offer and fall in love with the beautiful colors of fall at this real-life farm!  
How to Get There, Salomon Farm is located in north Fort Wayne on Dupont Rd. between State Rd. 3 and Coldwater Rd.
From I-69, take the Dupont Rd. exit and go west on Dupont Rd. approximately 3 miles.

Salomon Farm Park
817 W. Dupont Rd.
Fort Wayne, IN 46825
(260) 427-6008
This post was originally published in October 2011 and has been updated.