The rising sun touches the pillow, coming a little earlier each day, beckoning me to a beautiful early spring morning.  Though not often a morning person, I am drawn outside to a peaceful start to what is sure to be a wonderful day; a cool breeze is blowing, the cheery cardinal is singing, and a bright goldfinch stops by the feeder as I sip my tea and plan my day. 
Come along for the perfect spring day in Fort Wayne, Indiana!
A Spring Day in Fort Wayne, Indiana
After a brisk morning jog on either the Rivergreenway or on Franke Park's wooded trails, it is family time at the Fort Wayne Children's Zoo with the kids. We delight in feeding the giraffes and riding the carousel and the log ride. The kids want to take pictures with every statue and pretend animals in the park, and munch popcorn as we wander the pathways.  
Then it's off to the original Zesto's on Broadway for dipped cones dripping in the warm afternoon. After all the busy excitement of the morning, I need some time to relax, finding a few moments of rest at a quiet little spot along the St. Mary's river at Foster Park, seated at the base of a huge oak tree, watching the river flow along and meandering the hidden paths through the beautiful park, basking in the colorful beauty of the flowers lining the paths.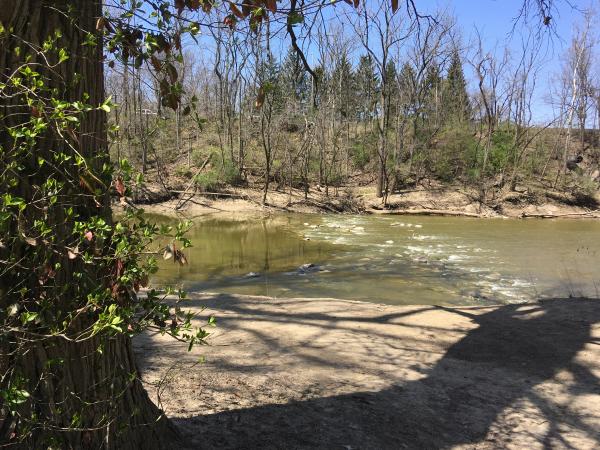 With evening coming on, I think an early supper is in order (adults-only style). What to have? Irish food at the best Irish pub in town, JK O'Donnell's?  Casual dining outdoors at The Deck?  We could sit outside in the cool of the evening and take in the view as we enjoy our dinner. 
After dinner, it's time to head to the country—Country Heritage Winery, that is. Taking a short drive north of Fort Wayne doesn't mean a quiet night with the cows, either. It's sipping some delicious locally-made wines at one of the best vineyards in the area, mingling with the crowds hanging out in the beautiful, rustic lodge, listening to some great music, and having fun with friends or making new friends among the bustling throng.  As we cuddle on the deck with our wine glasses, just my honey and me, we watch the sunset and enjoy the last rays of a lovely spring day.
All in all, a perfect spring day.