Need a break from the hustle and bustle of the school year routine? Want to enjoy the Indian Summer weather but not sure what to do since the summer festival season is over? Look no further than the
ARCH
Fall Festival! This one day event takes place on Saturday, October 8
th
from 4-9 pm at
Historic Fort Wayne
(or the "Old Fort" as the locals would call it) located at 1201 Spy Run Avenue in downtown Fort Wayne, Indiana. This is truly an all-ages event. Think of it like a school carnival, but more fun! Admission is free and tickets are cheap! There will be about 10-12 carnival type games (ring toss, face painting, lollipop trees). Tickets are 2/$1, 7/$3 or 12/$5. Contests such as pumpkin bowling, pumpkin carving (great idea! do it here and I don't have to clean up that mess at home!), apple bobbing and tug of war are $5 each for adults and $3 each for kids.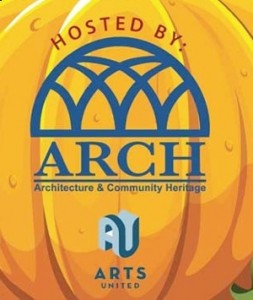 And what about dinner? Don't worry,
ARCH
has thought of that too! Popcorn, hot dogs, chips, drinks and cotton candy are all priced at $1 or less. Take home some homemade goodies from their bake sale to enjoy for dessert. Oh, who am I kidding? Those bake sale treats never make it any farther than the car (if I'm lucky). The fun doesn't stop there; enjoy ghost stories around a bonfire and enjoy an ARCH tradition - Fright Site Hikes! The hikes start at 9 pm, last about 90 minutes and are $10 for adults, $5 for ages 6-17 and kids under 5 are free. For more information, check it out
online
, or give them a call at 260-426-5117.