Winter is a perfect time of year to enjoy a quick getaway to Fort Wayne, Indiana!
From performances, minor league sports, indoor activities and much more, start planning your getaway today.
Fill your weekend away with some of these great Fort Wayne, Indiana activities.
Fort Wayne, Indiana Winter Activities
Outdoor Winter Fun
If you're into fitness, health, and sports then enjoy hiking during World Wetland Day at Mengerson Nature Preserve for FREE or grab your snow gear for some snowmobiling (weather permitting) at the Heritage Snowmobile Trails that includes 34 miles of cleared trails. 
Minor League Sports
Fort Wayne is home to three minor-league sports teams perfect for family-friendly fun any time of year. During the winter, enjoy Mad Ants Basketball or Komet Hockey.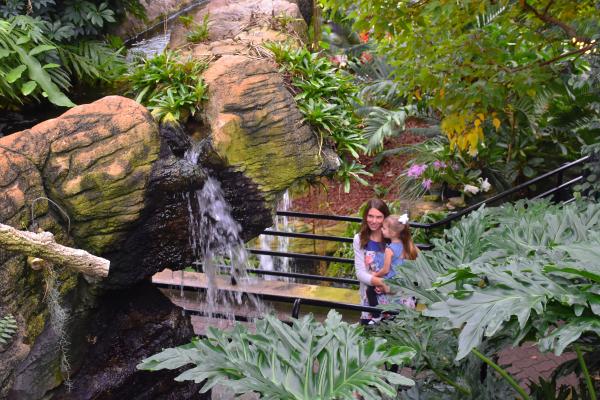 Indoor Winter Fun
The Botanical Conservatory is a great place to get warm and be with plants and flowers inside, offering many activities for adults, children, and families. 
On February 17, celebrate the magical world of fairy tales at the Botanical Conservatory during their winter "Once Upon a Tale" family event where you can take part in activities, win games, and make crafts inspired by popular fairy tales. Regular Botanical Conservatory admission applies.
Experience Fort Wayne's Arts Community
Fort Wayne is a vibrant city where activities abound for families, but there are also many opportunities to treasure the arts community, especially during the winter. Discover Fort Wayne's arts community with some of these performances, exhibits, and events.
Hamlet
First Presbyterian Theatre
March 1 - March 17
Throughout February and March discover fun events like Jazz Stories Wednesday evenings, curator's tours, new exhibits and much more.  
Winter is a perfect time to enjoy a concert or performance at the Memorial Coliseum. Country music fans, get your tickets for Justin Moore's "Hell on a Highway Tour" on February 16.
90 Years of Film Series
Celebrating their 90th birthday, the Embassy Theatre is hosting a Film Series throughout 2018! Catch some of your favorite movie classics on the big screen at the beautiful Embassy Theatre.
Start planning your Fort Wayne, Indiana winter getaway with some of these events and many more.