Out with the old, and in with the new. The new year brings with it a clean slate for resolving to do better. That joyful anticipation of new opportunity is probably why people enjoy celebrating New Year's Eve so much!
We are lucky to have, here, in Fort Wayne, many ways to celebrate the holiday that are safe, positive, and ready to be enjoyed by folks of all ages!
New Year's Eve in Fort Wayne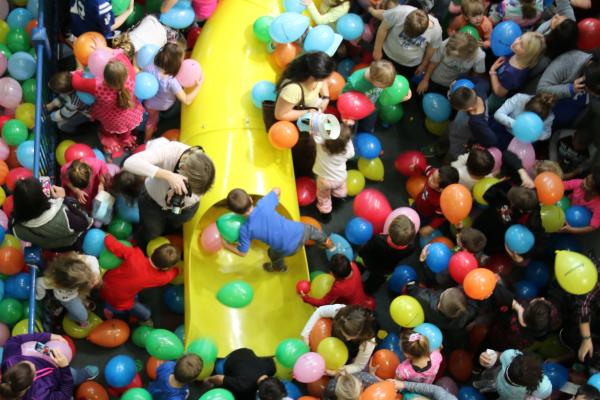 Science Central Countdown to Noon
Let someone else clean up after your family fun at Science Central's Countdown to Noon Celebration. Attendees can enjoy a balloon drop at noon, featuring 2018 balloons. Plus, a soda and cookies toast, running 10 a.m. to 3 p.m. Noisemakers, hats, and face painting can be enjoyed alongside science lessons and all of Science Central's hands-on exhibits.
Admission $9, ages 3 through adult            
Fort Wayne New Year's Eve Ball Drop
Parkview Field will host a special kind of celebration. A secure, family-friendly event, fireworks and midnight ball drop will be free to the public. A group of local engineers has been working hard with the help of sponsors to bring the actual ball drop to the area!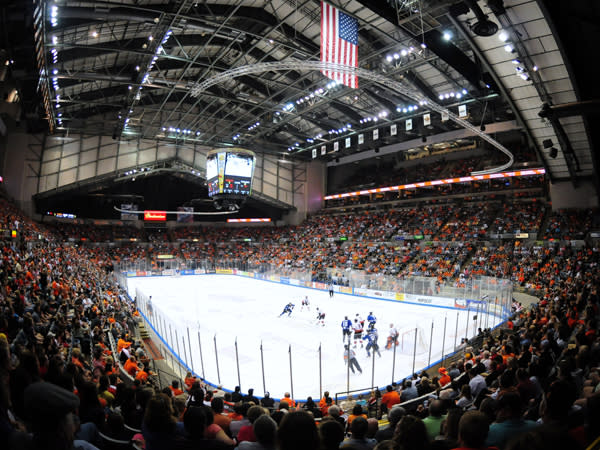 Fort Wayne Komet Hockey
Celebrate the new year, with Fort Wayne at the annual Komet Hockey game. Every year to celebrate the start of the new year, the Fort Wayne Komets schedule a game for December 31. A Komet Hockey game is a great activity for families to enjoy together!
For another activity to enjoy during the day, you could spend an afternoon exploring the beautiful Botanical Conservatory. Discover the Botanical Conservatory's 3 indoor gardens filled with various plants, plus they have a fun exhibit garden decorated for the season! The Conservatory also has an outdoor garden that is decorated with fun dancing lights, perfect for an evening activity.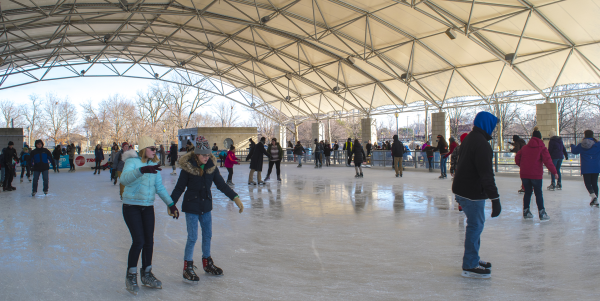 Ice Skating
If you're looking for a low key activity with your family, consider ice skating under the stars at the Headwaters Park Ice Skating Rink!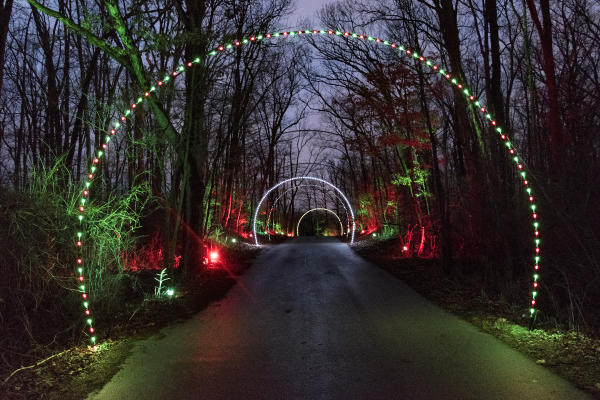 Fantasy of Lights
For the final time this season, take a drive through the Fantasy of Lights holiday display at Franke Park. Discover more than 100 larger-than-life brilliant, animated light displays depicting holiday scenes. The 2-mile route will take you through Franke Park, and is the perfect activity after dinner out!
If you're looking to celebrate the New Year in Fort Wayne, you can't miss having a meal at some of our great restaurants.
Carryout or dine in at some of Fort Wayne's favorite restaurants like any of the Casa locations, enjoy a meal with family at Don Hall's Gas House, or really any of Fort Wayne's many restaurants. Just remember reservations fill up quickly this evening, so plan ahead!
Whether you are talking games or going for the gold in downtown Fort Wayne, New Year's Eve is just one more reason to have fun in Fort Wayne with your family!