How would you like to help touch the lives of 150,000 school children and their families? And what if you could enjoy an amazing display of talent including choirs, dance troupes and instrumental bands?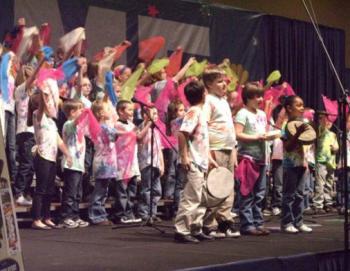 Then stop by the FAME Festival March 15 and 16 for hands-on fun for your entire family. This Fort Wayne, Indiana event is a celebration of the arts in conduction with National Youth Art Month and Music in Our Schools Month. Children in grades K-8 will participate in live performances at FAME Festival. The FAME program, which stands for Foundation for Art and Music in Education, is a professional organization for the arts, music, dance and drama teachers and principals in Northern Indiana. Most FAME programs are for elementary age children.
The FAME Festival takes place at the Grand Wayne Convention Center located downtown at 120 W. Jefferson Blvd. Admission is $4 for adults. Those 18 years old and younger are admitted for free. The festival is open from 9 a.m. to 5 p.m. on March 15 and from noon to 5 p.m. on March 16. For more information on this year's event visit the FAME Festival online. FAME Festival is also on Facebook too! Insider Tip: Don't stop at FAME. Check out our other blog posts for more family filled ideas for fun in the Fort.