As the crisp, late autumn air blows colorful leaves to the ground, get out and enjoy nature the best way our family knows how—hiking local trails. Whether you're looking for rugged, hilly climbs or easy ambles through the meadows, Fort Wayne has plenty of good options for family-friendly hiking this fall and winter.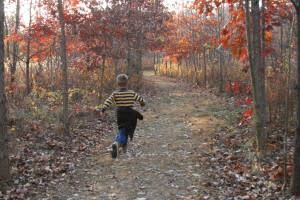 Metea County Park is a go-to family favorite for my clan—with over 250 acres near Leo-Cedarville, it has lots of hilly trails that go through the woods and follow the Cedar Creek. Our kids have grown up hiking at Metea since they were toddlers, literally toddling over roots and branches, and the littlest one (who's two) rides along in a backpack. My husband and I have living proof (times three) that exposing kids to nature early on will guarantee they have an appreciation for the outdoors for the rest of their lives. Metea County Park 8401 Union Chapel Rd.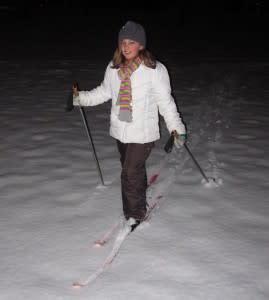 Another great place to check out is at Buckner Park, which has 197 acres of woods, fields, and plenty of land to explore. Once was a working farm, it still has an old barn that stands on the edge of the woods—now it's filled with holes from hunters practicing their shots, making for a beautiful site to capture the winter's setting sun peeking through. The trails are perfect during the springtime, but are also great for snowy hikes, cross-country skiing and snowshoeing in the winter. For the same effect, try Fox Island on the southwest side of the city—it has trails as great as Buckner and Metea but also offers ski rental in the winter. Buckner Park 6114 Bass Rd. Fox Island County Park 7324 Yohne Rd. (260) 449-3180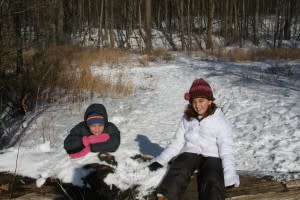 We also love to visit local nature preserves, and Fort Wayne has countless beautiful spots. One in mind is the Vandolah Nature Preserve, on the north side of town near I-69. There are 47 acres of woods and trails brimming with Mother Nature's trees and wildlife, perfect for a weekend family hike.
Vandolah Nature Preserve Tother Rd. at Vandolah Rd. As fall fades into winter, I encourage you to load up the family and explore the amazing nature trails that Fort Wayne has to offer!