Apples are one of the many fall-time food staples with popular treats such as caramel apples and apple cider. During your visit to Fort Wayne, make sure to check out Cook's Orchard to get some local apples as well as other fruits and vegetables.
Cook's Orchard has a variety of apples to buy already picked or you can make a morning or afternoon out of going to the orchard to pick your own apples. Wandering the fields at Cook's to pick apples can be a fun activity for friends, families, or couples. Also, while you're in the fields or in the store, you may get to see the dogs, Sophie and Bella.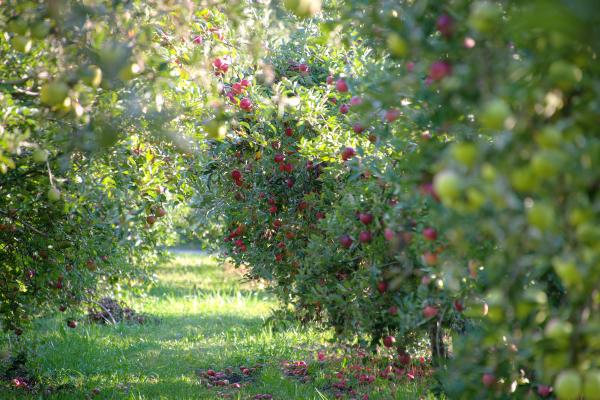 To get started with picking apples, go into the store to get a bag and instructions of the layout of the orchard. After that, you're ready to go in the orchard and start picking. One of the perks of picking your own apples is getting a mixed variety and being able to try new flavors. Also, having a large variety of flavors means you can have a different type of apple each day.
During your visit to Cook's, make sure to take a full look at their store. They have a few types of fruits and vegetables available as well as other food products. Some of the items in the store include apple butter, jams, jellies, squashes, gourds, pumpkins, apple cider, and pumpkins. There are also already-picked apples available although you only get one flavor per bag.
Whether you go through the orchard and store or just through the store, Cook's is a fun place to buy apples and other foods to prepare for fall. For more information about Cook's Orchard, visit their website.
For the perfect visit to Fort Wayne in the fall, make your trip special with a visit to one or all of the great apple orchards like Cook's or pumpkin patches!