By now you might have heard about a great opportunity to let your kids explore the grounds at the Dig This exhibit. If you haven't heard about the new exhibit, you don't have to worry because there is still time to don your explorer hat!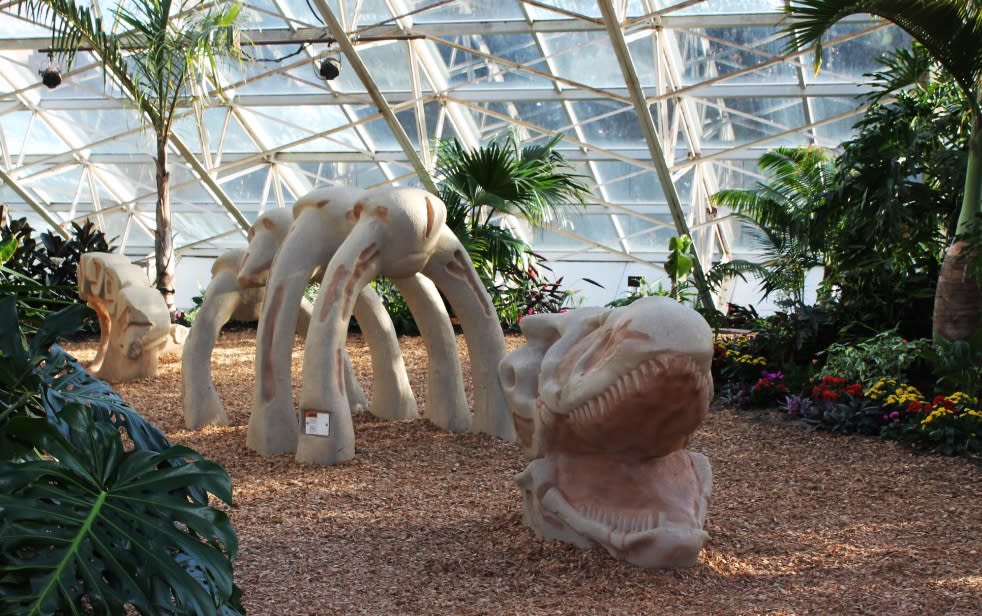 At the Dig This Garden Exhibit, you can dig for dinosaur bones, uncover fossils and discover the identity of different gemstones.
In the midst of this active learning garden filled with lush Jurassic park like tropical plants, you can see how coal was formed, dig in a cave, and ultimately dig around for the secrets of fossils.
My favorite part about walking through the Botanical Conservatory is the opportunity to experience the gardens in the wintertime. When you first walk through the glass doors, you're transported into the land of the dinosaurs.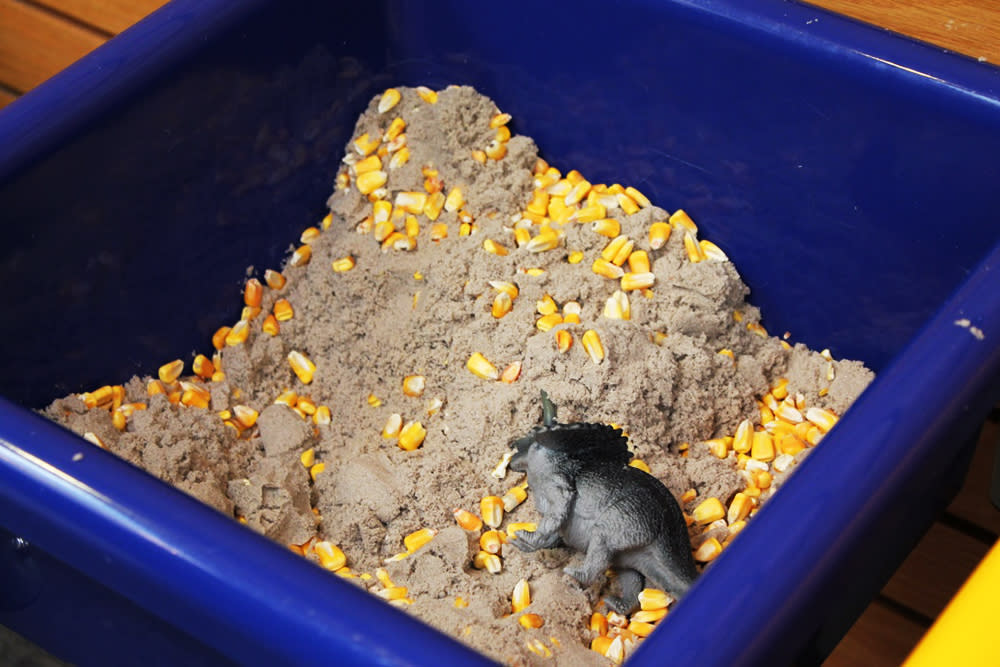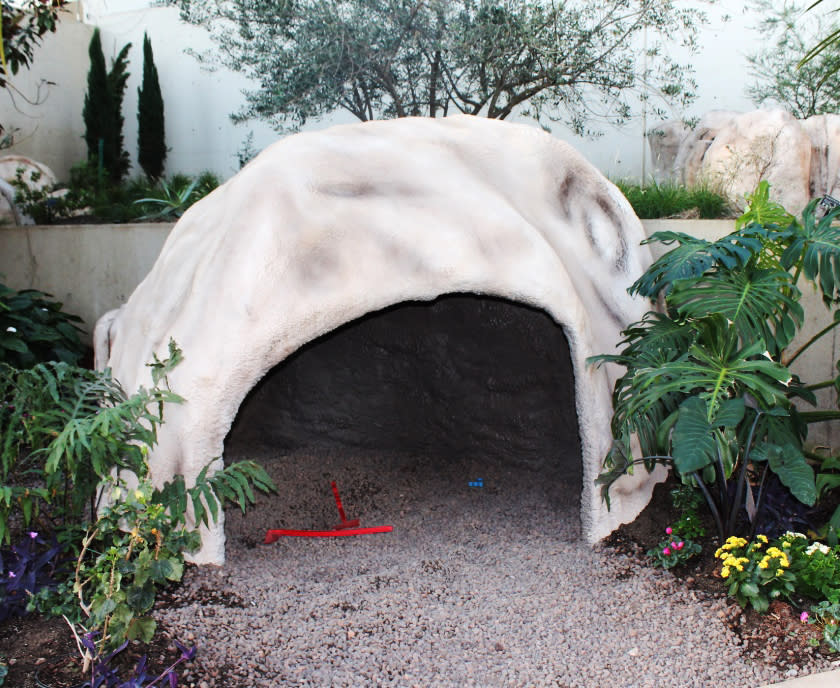 This fun activity will surely interest all those dinosaur lovers. Throughout the conservatory kids can experience hands-on learning at different Dig This themed stations. Make sure you keep your eyes out for fun dinosaur and digging facts.
Once you're done exploring the main exhibit garden, make your way into the tropical gardens to explore a large variety of beautiful plants. You'll also find a three-story waterfall, a chocolate tree, and large plants with leaves the size of small children! In the next garden, you can explore life in the desert and learn about the many different types of plant species that call the desert home.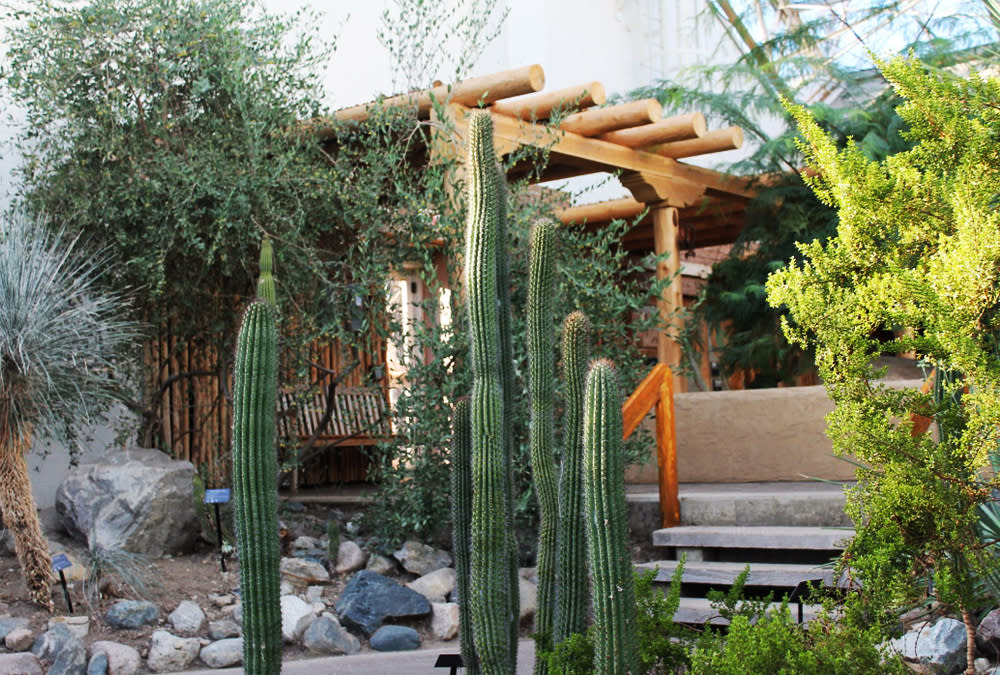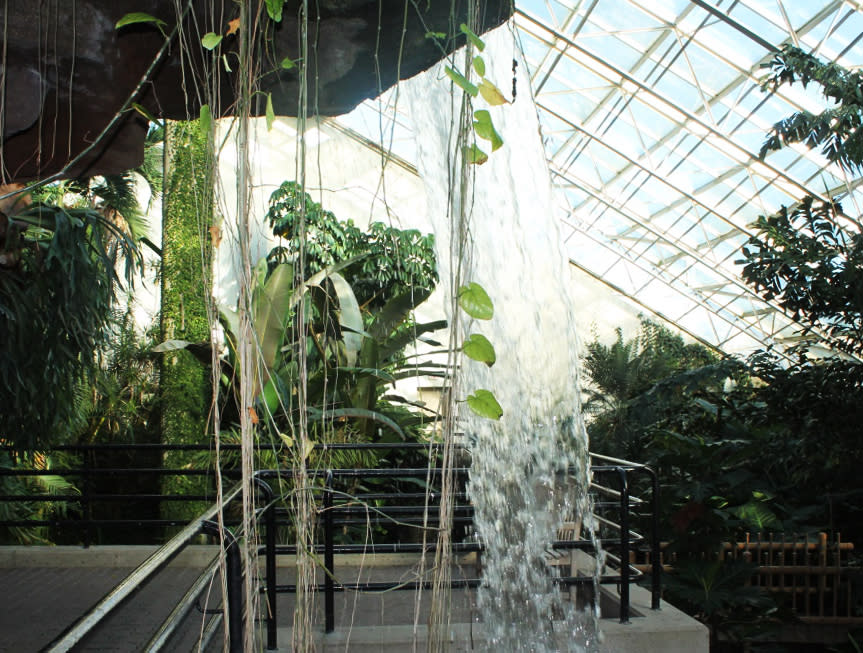 After you trekked through dinosaur land, the tropical forest, and the desert oasis, explore Fort Wayne and rest your feet at one of the many great restaurants around town, or continue the fun by searching for the various bike rack sculptures around town or exploring Science Central.
Visit the Botanical Conservatory on the fourth Saturday of each month to get a closer look at their plants and gardens through short walks, crafts, and snacks. Your next opportunity to take part in this fun Saturday activity is February 27 where you can learn more about Mesmerizing Minerals. These special activities are all included in your regular Conservatory admission and the activities will be available from 11:00 am - 1:00 pm.
The Botanical Conservatory Dig This! Garden Exhibit will be open until April 10
Address: 1100 S. Calhoun Street, Fort Wayne, IN 46802
Hours: Tuesday, Wednesday, Friday, and Saturday 10:00 a.m. - 5:00 p.m., Thursdays 10:00 a.m. - 8:00 p.m., and Sundays 12:00 - 4:00 p.m.
Admission: Adults $5, Children (ages 3-17) $3, Age 2 and und