Fort Wayne is ever expanding. Land that was farmland when my parents were growing up is now home to new subdivisions, restaurants, and shopping malls. Even for citizens of Fort Wayne, it can be hard to keep track of new developments happening in different areas! 
The following is a guide to the different areas of town and some of the great Fort Wayne staples you can find in each of them.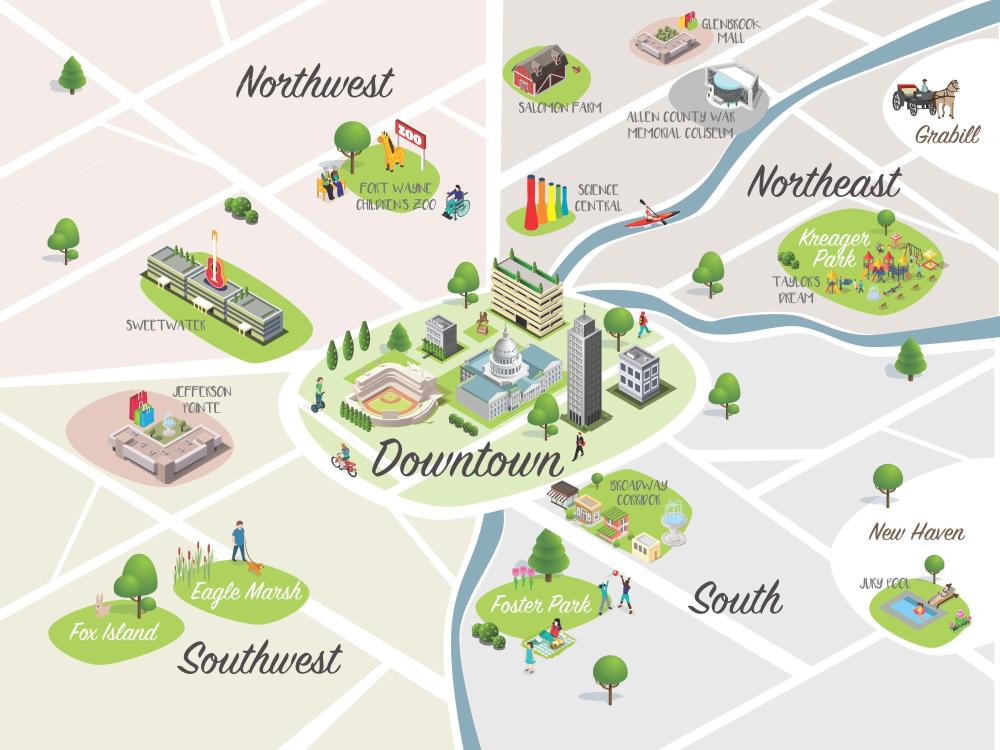 Downtown and Central Fort Wayne
In the heart of the city, you can find a bit of everything.
It's a great mix of buildings with a lot of history and exciting new developments. The West Central Neighborhood has stunning historic homes within walking distance of all downtown Fort Wayne's amenities. Plus, you can find great festivals every weekend during the summer!
Just a little north of downtown is Well's Street Corridor, which includes restaurants and Hyde Brothers Bookstore.
Downtown has many boutique shopping options like The Find, Lace + Arrow, Fancy and Staple, Emiley's Haute Cottage, and many others!
In Downtown Fort Wayne there are many dining options. From local favorites to farm-to-fork restaurants there is something for everyone.
Main Street Arts Campus

Southwest of Fort Wayne
The Southwest side of Fort Wayne includes the area known as Aboite. It has been more recently developed, so much of what you'll see here is new. Among the many subdivisions, there are many opportunities for recreation, shopping, and dining.
In the southwest area, there are many boutiques for you to discover unique treasures in places like Covington Plaza. Plus you will want to make a stop at the outdoor mall, Jefferson Pointe Shopping Center.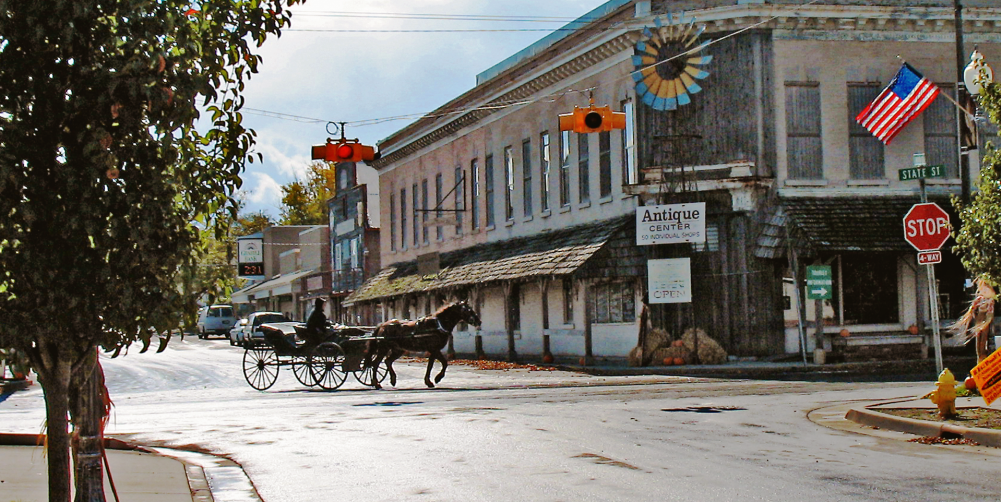 Northeast of Fort Wayne
The east is home to many great individualized neighborhoods giving it a hometown feel. From the Georgetown area where you can grab a bite to eat or dessert at TCBY, and the go bowling at Georgetown Entertainment Center to the Coliseum area where you can dine, shop, enjoy many sporting events, fun family-friendly indoor activity facilities, and much more.
Plus, the Grabill community is located in the Northeast of Fort Wayne. Grabill is a place where you can catch a glimpse of an authentic, living Amish community filled with fascinating shops, rural scenes, picturesque farms and horse-drawn vehicles. 
Northwest of Fort Wayne
The Northwest side of town is always developing and includes busy thoroughfares such as Coldwater Rd and Dupont. There's not much that you can't find on this side of town!
As with many of our areas in Fort Wayne, there are great treasures to find in the locally owned boutiques like Sugar Love. However, in the Northwest area, you can also enjoy one-stop shops like Glenbrook Square Mall.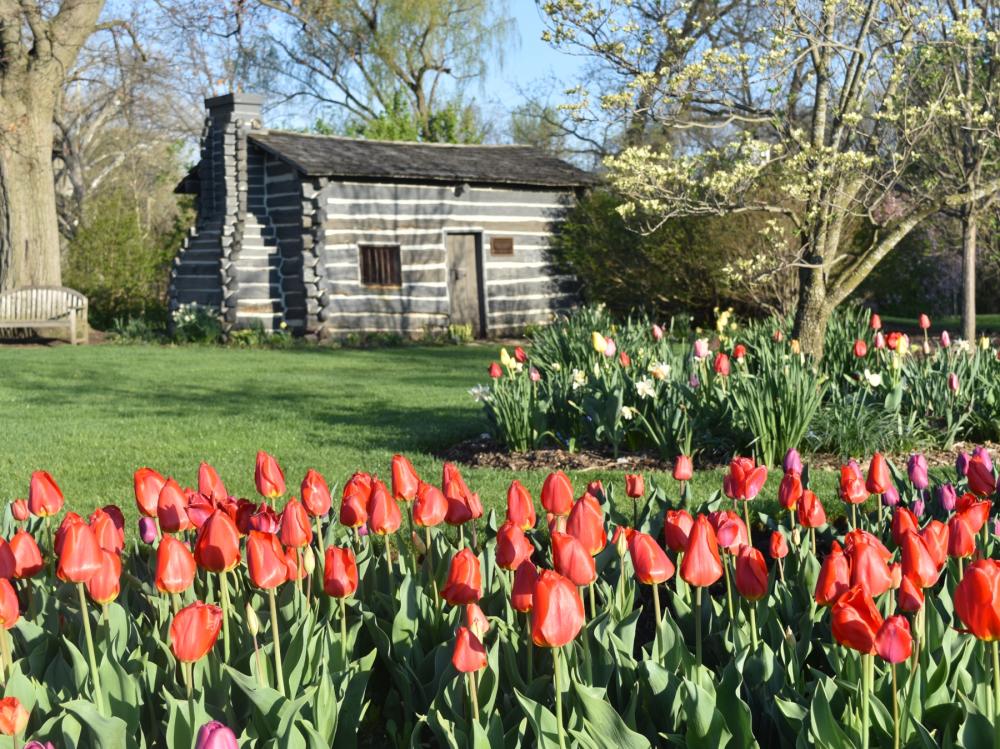 South of Fort Wayne
South of downtown, you'll find a wide variety of charming neighborhoods, like Southwood Park, and towns like New Haven! Here you'll find old theatre houses, art at Wunderkammer Company, and foodies will find many innovative restaurants. Plus, you
From quiet neighborhoods to corridors bursting with food destinations and other activities, Fort Wayne is a city that is affordable and has fun activities in every direction!