As I began researching this blog post I quickly realized how much of Indiana I've missed in my 10 years here. That's going to change beginning this summer! And with the help of the Indiana Byways Bicentennial Legacy project, it's going to be pretty easy.
The byways route pass through close to 50 counties and contain over 1,000 miles of roadways. Along each route, you will find information on places to stop and visit, with a stamp marked in your booklet to indicate you've visited a site.
The 32-page passport has routes for Indiana's seven Scenic Byways:
Indiana National Road
Wabash River Scenic Byway
Whitewater Canal Scenic Byway
Historic Michigan Road
Indiana Lincoln Highway Byway
Ohio River Scenic Byway
Indiana's Historic Pathways
The Scenic Byways Passport is similar to the one that is used by the Presidential Libraries and is a great way to get your children involved in planning a trip and learning about history and science along the way. They...and you...will learn about Indiana's role in transportation, the history of specific areas as well as architecture, Native Americans, government, the Civil War and more.
Faith Van Gilder and Randy Harter, Fort Wayne residents who are serving on the Bicentennial Commission, see great value in visiting Indiana sites.
Faith, who works for the Asher Agency, and her attorney husband, David, have grown children, but when their children were young they made it a point to teach them about the state's natural history.
"It's important for kids to visit the state capital, and there's always lots to see and do in Indianapolis - Children's Museum, zoo, Eiteljorg, Indianapolis Museum of Art, etc."
The Van Gilders also enjoyed the Lincoln Boyhood Home, Gene Stratton Porter's homes in Rome City and Sylvan Lake, French Licke and West Baden hotels (pictured above), T. C. Steelel's home, and New Harmony.
Randy is also a parent and grandparent who is best known around Fort Wayne for his postcard collection highlighting Indiana history. Randy notes that visiting Indiana attractions "adds yet another layer of perspective to our primarily urban life experiences...and enhances our understanding and appreciation of the 19th state's treasures.
"Indiana's over 150 National and State Historic Sites offer visitors a perspective on our state and nation's past, help history come alive."
Visit Fort Wayne is one of the locations where the Scenic Byways Passports are available. A $2 suggested donation is being asked to help defray the cost of printing.
In our neck of the woods, you can drive from Fort Wayne to the western part of the state along the Lincoln Highway, the first transcontinental US highway, running from Times Square in New York City to Lincoln Park in San Francisco. Now THAT would be a road trip!
Formed in 1913, the original route took travelers from Fort Wayne to Ligonier, Goshen, Elkhart, South Bend, LaPorte, Valparaiso, Merrillville, Schererville, and Dyer. In 1928, the route was changed to take drivers from Fort Wayne to Valparaiso via Columbia City, Warsaw, and Plymouth.
There are 10 designated sites along the Lincoln Highway Route and one that I have seen....and would love to see again....is the Studebaker Museum in South Bend. My great aunt always drove Studebakers...something my father, who worked for car dealers, could never understand. But had he seen one of these (see photo below), it would have made much more sense to him. He always loved a flashy car.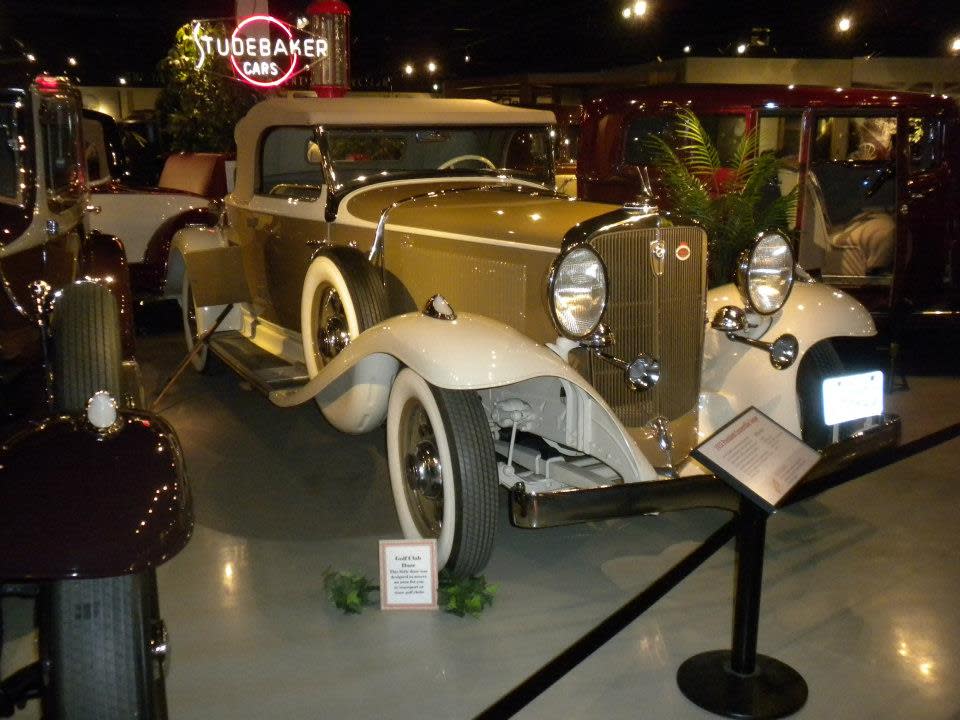 The Michigan Road takes you from southeast Indiana to Michigan City in the northwest corner of the state. At one time, this road was a major transportation route through the state, connecting the Ohio River to Indianapolis and then to Michigan City to the north. In 1826, a formal route was commissioned by the Indiana State Legislature from Madison on the Ohio River to Indianapolis, the new state capital. From there the road went through dense forest to South Bend and then onto Michigan City. Pioneers, runaway slaves and Native Americans being removed from their tribal lands all used this route to traverse the state.
Most people think of gambling when they think of Michigan City thanks to the casinos, but there's a lot to see there beyond bright lights and slot machines. The Coast Guard has operations in Michigan City and there are some wonderful photo opportunities along Lake Michigan. You're also not far from the Indiana Dunes.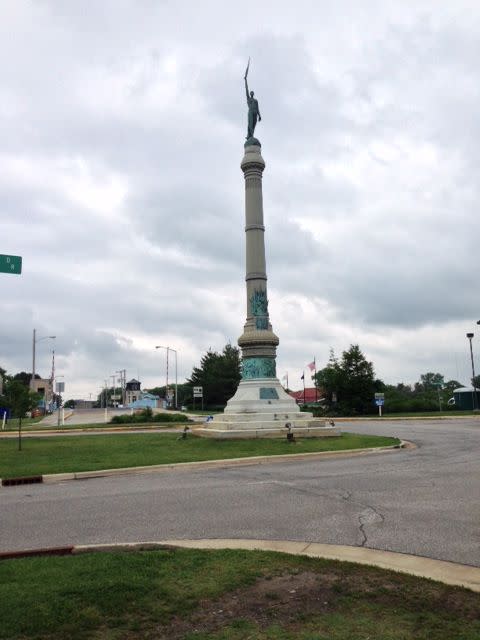 And if you've not been to the Indiana Historical Society, you are really missing a great experience. The "You are There" exhibits let you step into history and actually talk with historical figures, making history much more real and a lot more fun.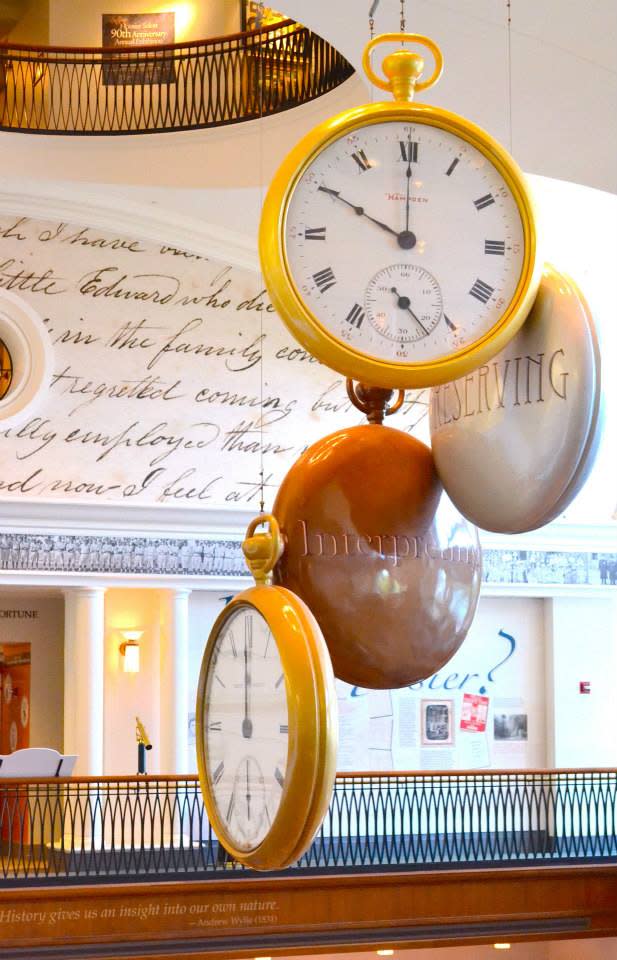 Contact the good people of Visit Fort Wayne for more information or go to the 
website
 for Scenic Byways.
You can also find Indiana Byways on Facebook. Share your photos and experiences traveling Indiana's Scenic Byways.
 <