Certainly, you want to visit the campus of your college or university. Depending on the campus, you'll need to check out the student housing, parking lots or garages, dining options, and other necessary facilities. But it's good to know about your future college town, too. So, let me recommend a few spots that, whether you're headed for an associate's degree, a bachelor's degree, or something higher, you will probably want to learn about before you're immersed in classes. First of all, most college campuses have their own bookstores. But if the bookstore is out of a specific text, check out the Bookmark. Loaded with used and re-sold texts for college-level needs, (and some nifty gift items), the Bookmark is a local shop that can save you some money, and just might have what you need when the official bookstore is out. Handy tip – the Bookmark also buys back used books, so when you've finished a class, you can cash in that textbook instead of waiting or preserving it in your closet.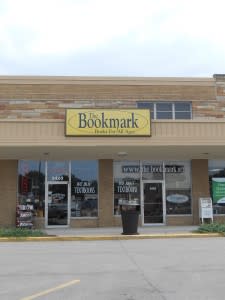 Many stores around Fort Wayne offer student discounts if you show a school i.d. at the counter. Try out the Health Food Shoppe, which sells organic and health foods ready-made or in easy-to-prepare packages. From cosmetics and gluten-free items to fresh fruit and vitamins, the Health Food Shoppe is an interesting place to explore. And the eatery inside is expanding to hold more tables and chairs – so if you want to grab a bite to eat with a friend or study with a cup of soup, this is the place to do it. Just ask the clerk at the counter when you're checking out, to see if their discount applies to any of your items. Studying is always important for college work. So, why not check out the Allen County Public Library? As one of the nation's leading centers for genealogy research, and with a special collection of Abraham Lincoln papers, the ACPL is the go-to spot for finding plenty of articles and books that other campus libraries might not have on hand. The ACPL also has great patron services, so if you're stumped at trying to find a specific address or name, just call up the ACPL's Business and Technology department (421-1215) – they can usually find it. The ACPL has a main branch downtown, and a baker's dozen of branch libraries scattered throughout the Fort Wayne area, so you can request material to be sent from one place to the library location that is closest to you. It's handy and it's free. If bargain hunting is your goal for furnishing an apartment or your closet, there are a variety of second-hand stores around town to fill your needs. One of the nicest and newest places is The Franciscan Center Family Thrift shop. With clothing, videos, purses and dozens of kitchen supply items at very reasonable prices, the Franciscan Center has a lot to offer. Guy or gal, there's plenty here to suit your needs, even if you're shopping for the very young. It's fun to just wander inside and browse – you never know when you'll run across a favorite music recording or an antique treasure.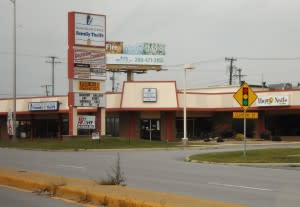 Finally, if you ever have a non-life threatening medical emergency, try out RediMed. Composed of several locations around the Fort Wayne area, RediMed clinics are open until 8 p.m. every night and they offer the services of full MDs and physician's assistants. There are also several physical therapy clinics/medical centers – their hours are different, so check the RediMed website to see which days they are open. At RediMed, you simply walk in, fill out the medical forms, and enter an exam room. RediMed deals with most outpatient needs, like strep throat and stitches. If you're not sure of what you might need, the doctors at RediMed will be able to send you in the right direction. And if you're issued a prescription, RediMed can either dispense the medicine to you or send you to a local pharmacy. You pay at the counter, but don't have to make an appointment. If you're new to Fort Wayne, take some time to explore the city and figure out where everything is. We've got a lot to offer you, and we're happy you're here. Have a great college experience, and remember – we've got your back.