Over a thousand years ago, the Chinese created a unique horticultural art form-a miniature replica of a tree, situated in a pot instead of in the earth.  Later, the Japanese utilized this art form in their society and gave it the name "bon-sai," which means "planted in a container."
The Botanical Conservatory downtown is the perfect place in Fort Wayne to display these tiny, artistic trees.  On Saturday, May 16th, the Conservatory will host its annual Spring Bonsai Show to showcase these trees.  Visitors will see bonsai trees of various heights and can learn the names for these different heights.  The Fort Wayne Bonsai Club has carefully pruned these miniature trees for visitors to admire for this event, and some will be available for purchase.
I personally enjoy every chance I can get to visit the Conservatory.  The quiet ambiance in the middle of a busy city instantly calms me, and being around beautiful plants is always therapeutic.  The waterfall is always a refreshing highlight of my visits there, too.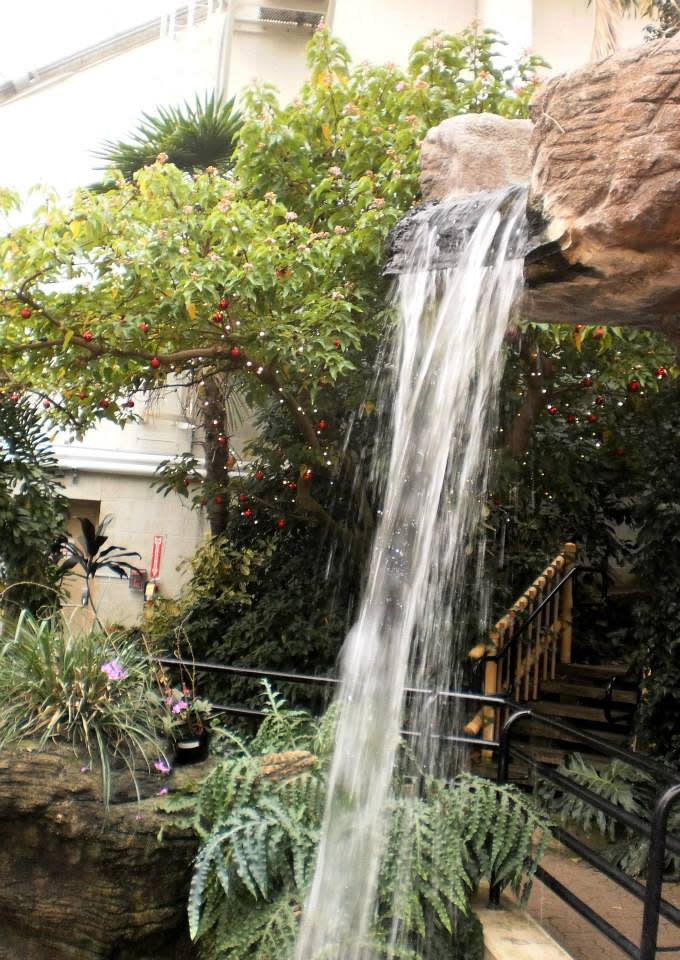 In this case, being around bonsai trees will remind me of my past years of living in Asia, and I really look forward to the Spring Bonsai Show.
Hope to see you there!
For more information about the Spring Bonsai Show on May 16th, please click here.
Come visit the Foellinger-Freimann Botanical Conservatory in-person at 1100 South Calhoun St., downtown.  You can also visit it online or on Facebook to view hours and admission prices.
260-427-6440