Update: Visit the Fort Wayne Museum of Art page for the latest events.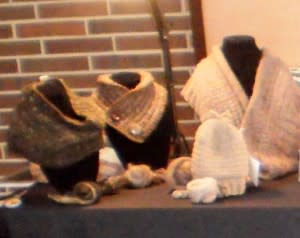 The Fort Wayne Museum of Art has always been one of the city's main attractions, and with a diverse array of fun for everyone, it's no wonder!
I visited on a Thursday evening, which happened to be a special time for the Museum.  Once a month, the Museum hosts an event called 2nd Thursday in the Paradigm Gallery - a time for local and regional artisans to demonstrate their artistic skills and sell some of their wares.  There were some beautifully knitted slippers, crocheted floral pins and buttoned cowls for sale.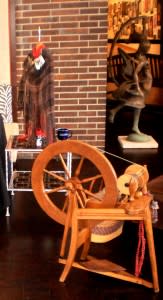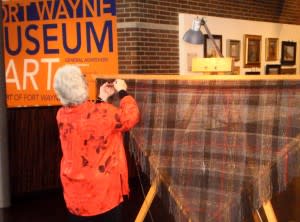 This particular Thursday night was the Fiber Showcase.  I learned how wool can be spun and dyed and observed another artist demonstrating her nuno felting process. If you're looking for something artistic with a touch of whimsy or class, I highly recommend checking out the Paradigm Gallery gift shop for some unique gifts.  I loved the origami paper crane and kimono earrings, and I have some wedding gift ideas for friends since my visit.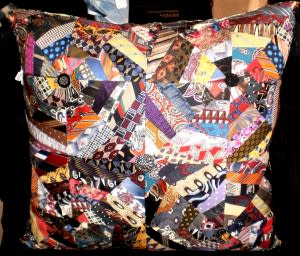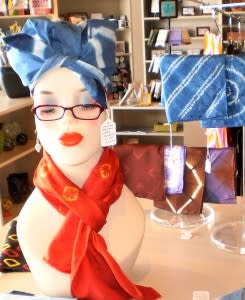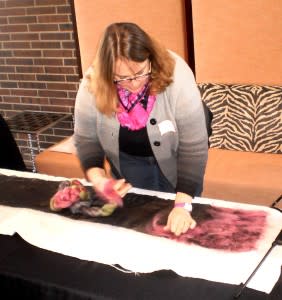 Some funky, tie dyed wraps are for sale in the Paradigm Gallery, in honor of the Fiber Showcase.    There are even child-friendly art games and souvenirs, like the Buddha Board.  You can take a quick look at the gift shop here.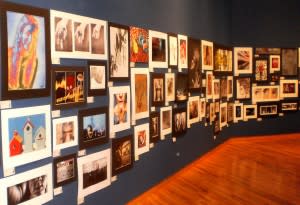 Next to the Paradigm Gallery is the 2014 Scholastic Art and Writing Awards exhibition, featuring artwork from students in northeast Indiana and northwest Ohio.  It honestly had me in awe; it always astounds me how talented teenagers are! For a list of current and upcoming exhibitions, click here. Fort Wayne's Museum of Art is a great asset to the community in many ways, so come pay the Museum a visit and see why! The Fort Wayne Museum of Art is located at 311 E. Main St., online here or on Facebook here, and you can call them at 260-422-6467. For more information on the museum, and upcoming exhibits, check out Visit Fort Wayne.
General Admission: Free to members  $7 - adults  $5 - students (K-college)  $5 - seniors 65+ $20 - families Free general admission every Thursday 5-8 p.m. and Sunday 12-5 p.m. Gallery hours: Sunday, 12:00 p.m. – 5:00 p.m. Closed Monday Tuesday – Saturday, 10:00 a.m. – 6:00 p.m. Thursday, 10:00 a.m. – 8:00 p.m.