By far one of my favorite things to do in Fort Wayne is to watch the TinCaps play at Parkview Field.

The TinCaps Baseball Game Experience
The TinCaps are a minor league baseball team who play in a great new stadium in the heart of downtown Fort Wayne.
The prices for tickets are very affordable; with lawn seats starting at just $6 and stadium seating for $10-15 (I prefer to spend the extra to have a closer view to the field). No matter where you choose to sit, there isn't a bad seat in the house.
Since the stadium is situated downtown you not only have a great view of the game but also a picturesque view of the downtown buildings in the background. 
If you need any more convincing to go and see a game for yourself (which I highly doubt), I suggest going to a game on a Thursday night. 
Thursdays are my favorite for one simple reason: dollar beer night. No, that is not a typo; there really is a night dedicated to selling beer at only a dollar (fantastic, right?) Not only do you get to enjoy a great game at a beautiful stadium, but you also get to drink beer till the 7th inning for only a buck.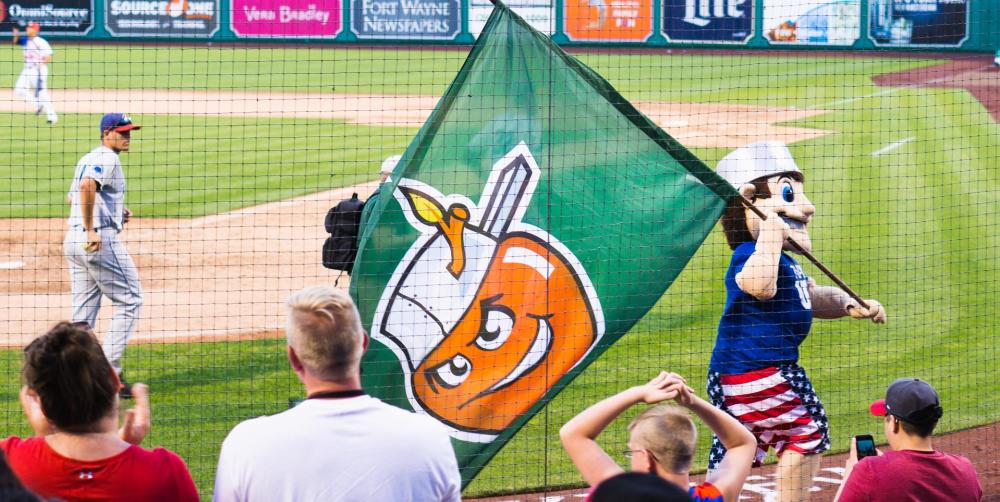 Even if you aren't a big beer drinker there are many other great food and drink options, so don't be hesitant about going to a game on a "Thirsty" Thursday.
The TinCaps also have other festive nights including Family Feast Night on Mondays where hot dogs, soda, popcorn, and slices of pizza are only a dollar. Finally, there are weekend nights where they have post-game fireworks, and who doesn't love that?
As a side note: while you can buy tickets online, that option closes two hours prior to the start of each game. If you give the ticket office a call at 260- 482-6400' they will be happy to reserve your seats! For more info on the TinCaps, check out our website.
This post was originally published in June 2011 and has been updated.